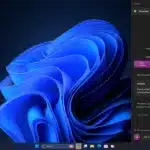 There are big changes coming to Windows 11 this week as Microsoft starts the rollout of a huge update, as it announced at its recent Surface event.
Starting on September 26, the update will make features such as Copilot and passwordless security options available to users of Windows 11, but Microsoft has made a couple of clarifying points out it. Firstly, it is important to note that this update, although big and noteworthy, is not Windows 11 23H2 -- this is coming later in the year. But there's more.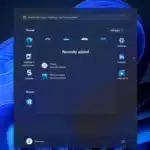 Over the years, the Start menu has evolved from a handy place to house shortcuts to apps and system settings into the slightly chaotic mess users are now presented with in Windows 11. The Windows 11 Start menu is still home to shortcuts -- and more -- but Microsoft has taken a different approach when compared to previous versions of the operating system.
One of the more controversial aspects is the Recommended section. This is used for various things, from highlighting recently installed apps to, more divisively, advertising apps Microsoft would like you to install. And now the company is experimenting with adding even more recommended content.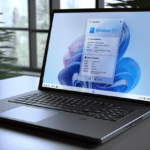 Microsoft today announced its upcoming huge update to Windows 11, with 150 new features, including -- naturally! -- Copilot, its AI assistant, which is going to be everywhere this fall.
Not everyone wants AI invading their operating system, however. Some people would just be happy with a version of Windows 11 that works and offers a decent selection of powerful features. Those people, would prefer Windows 11.2.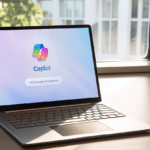 Although today's big Microsoft event was mostly supposed to focus on new Surface devices, the company devoted a lot of time to AI, which shouldn't come as much of a surprise to anyone.
Copilot, Microsoft's AI-powered companion, is coming to pretty much everywhere, including Windows 11, Bing, Edge, and Microsoft 365 Copilot. For Windows 11 users, that is huge news, and the feature is set to arrive from next week.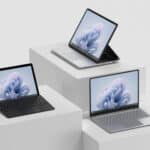 Today, at its hardware event, Microsoft took the wraps off four brand-new Surface devices aimed at end users and IT professionals.
According to Nancie Gaskill, General Manager, Surface, these new products "have been redesigned to reflect our longstanding commitment to integrating the voice of commercial customers" while also "supporting the needs of IT professionals to deploy, manage and support these devices at scale." These are the four new devices that were announced: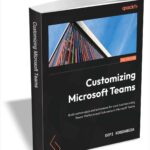 In the evolving remote working arrangement, the demand for custom Microsoft Teams apps is increasing rapidly across businesses.
If you are someone who aims to provide users with an exceptional experience through custom-built apps that adhere to industry standards and good governance, Customizing Microsoft Teams is for you! The book starts with an overview of Microsoft Teams customization and configuration prerequisites.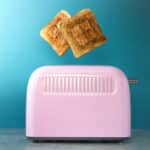 Toast notifications in Windows 10 and 11 provide handy real-time updates and alerts. These notifications pop up from the bottom right corner of the system tray, and display brief, timely information about specific events or actions. They can include text, images, and buttons that allow the user to interact with the notification directly.
Users can choose which apps can send toast notifications, and adjust their priority levels to manage their visibility. They can also set quiet hours, during which notifications will not disturb them. But what if you want to customize things further and choose where these notifications pop up from? We have the answer.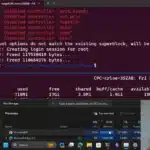 Microsoft's love for Linux shows no signs of waning, with the company releasing an update-packed pre-release build of WSL 2.0.0.
There are many changes in Windows Subsystem for Linux 2.0.0, and as this is a pre-release version it's perhaps to be expected that many of the new additions are described as "experimental". One of the biggest new features is experimental.autoMemoryReclaim which shrinks the WSL VM in memory by reclaiming cached memory.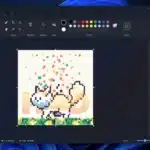 Far from abandoning Paint after nearly four decades, Microsoft is actively developing the app. Having already updated the longstanding image editor with a powerful background removal feature, the company is continuing to equip Paint lovers with new tools.
The latest additions to the beloved app are support for layers and transparency. This is yet another example of Microsoft elevating Paint above being a basic bitmap editor, and there is more on the way. There are also hints in the code of the app that generative AI is under development, meaning that Paint will be able to create images using the DALL-E-powered Cocreator.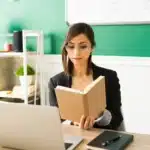 There is a great deal of copying of features and ideas in the browser world, so it can be hard to say which is "best". From Chrome and Firefox to Edge and Opera, there is so much inspiration and cross-contamination that it's difficult to find much that is unique.
The latest example of this is Google using the latest Canary build of Chrome to introduce its own version of a feature found in Microsoft Edge. Google's implementation of "Read Aloud" is near-identical to Microsoft's, but Chrome has a significantly larger user-base meaning that this handy tool will be enjoyed by more people.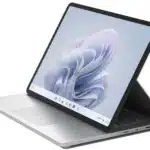 In a just a few days, Microsoft is holding a special event which -- although the company has offered nothing in the way of detail -- is widely expected to be a launch event for various Surface devices.
But while Microsoft has been tight-lipped about what the event is about, details of the hardware that will be making an appearance have leaked. Specifically, specifications, images and pricing for the Surface Laptop Studio 2 and the Surface Laptop Go 3 have been revealed.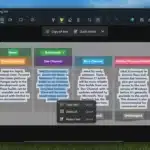 As ever, the Dev and Canary channels of the Windows 11 Insider Program are exciting places to be, bringing updates for not only the operating system itself, but also the bundled apps.
The latest builds of the OS include significant changes and new features for the Snipping Tool, Windows Photos and Phone Link apps. Perhaps the most important addition is Text Actions which brings OCR functionality to Snipping Tool.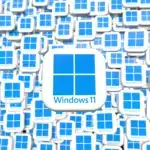 It's the time of the month when Microsoft releases its regular security updates, and this September is no different. As the KB5030219 update is a security update, it is rolling out automatically to all Windows 11 users.
As well as numerous security fixes, the KB5030219 update removes a blank item from the Sticky Keys menu, a problem introduced by the previously released KB5029351 update.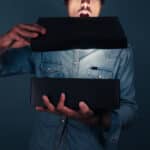 It won't come as any surprise that there's a thriving market among threat actors for the latest vulnerability exploits. A new report from Flashpoint lifts the lid on this world and reveals the exact vulnerability exploits that were listed for sale, purchased, and/or traded in the first half of 2023.
One of the most expensive was a remote code execution exploit for Adobe Commerce -- the eCommerce platform formerly known as Magneto -- which was listed for sale at $30,000. A Citrix ShareFile exploit was priced at $25,000.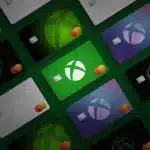 Microsoft has announced the Xbox Mastercard, the result of a partnership with Barclays. The card will launch in the continental United States, Alaska and Hawaii later this month, and has no annual fee,
Initially available exclusively to Xbox Insiders, the credit card will ultimately be made available to everyone in the US. Aside from the lack of annual fee, there are other incentives for getting an Xbox Mastercard; every purchase made with the card earns points that can then be spent on games and add-ons at xbox.com.