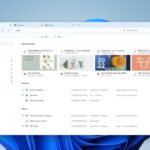 Microsoft continues to work behind the scenes on improving Windows 11 and adding new features to its current operating system.
Today it rolls out a new flight for Windows 11 Insiders in the Dev Channel, and this release, Build 23475, comes with a new modernized File Explorer Home powered by WinUI, and a modernized address bar and search box.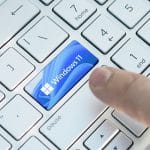 For many people, it can be useful to have Windows 11 installation media available for when a full reinstall of the operating system may be necessary. Microsoft has long made it possible to download Windows installation images, and the company has just updated the Windows 11 ISO
This means that it is now possible to download Windows 11 22H2 directly from Microsoft and use it to install the OS. It eliminates the need to install an older version of Windows 11 and then download a hefty update separately.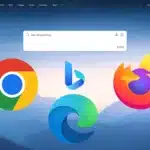 Thus far, Microsoft's artificial intelligence-powered Bing Chat has been exclusively available to users of the company's own Bing browser -- but this is starting to change.
Although there has been no official announcement, there have been numerous reports from users that they have been able to get Bing Chat to work without having to switch to Edge. Responding to queries about these reports on Twitter, Microsoft has now confirmed that it is gradually rolling out the AI-driven chat tool to different web browsers.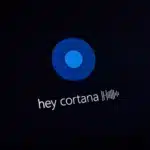 Given that it never really generated a huge degree of excitement, you would be forgiven for having forgotten about Microsoft's digital assistant Cortana. Now the company has announced that support for the Cortana app for Windows 10 and Windows 11 is coming to an end.
Microsoft has not made a huge fuss about killing off the app, slipping out the news in a support document rather than a blog post. But the end of support for the app does not mean that Cortana is disappearing altogether.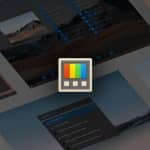 It's not long since Microsoft unleashed PowerToys v0.70.0 to an excited userbase, complete with two exciting new utilities. Just a week later, it's time for yet another release.
This time around there are, sadly, no new toys to play with, but that does not mean PowerToys v0.70.1 is not significant. Described as a patch release, it addresses a large number of problems that have been found in the software as well as making various improvements.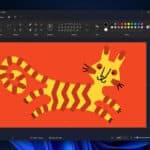 The Paint app that is built into Windows is much-maligned but, while it could hardly be considered a Photoshop-killer, much of the criticism really stems from the state of the app several years ago. Paint may not make it into the toolbox of a serious designer, but it has undeniably come on in leaps and bounds over the years.
And now Microsoft is treating Windows 11 users to an updated version of the not-quite-as-limited-as-you-might-think graphics tool. Among the new features are updated zoom controls and a much-requested dark mode option.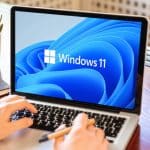 It's a new month, and to celebrate, Microsoft has rolled out a brand new Windows 11 build for Insiders in the Dev Channel.
Build 23471 introduces a number of fixes, changes and improvements, and also now lets you quickly add phone photos through the File Explorer Gallery.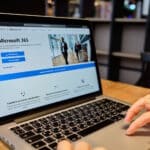 Acknowledging that not everyone in the world uses a PC, Microsoft has launched a new tech community for people using its products in conjunction with Apple hardware. Called Microsoft Mac Admins, it is described as an "online community for IT professionals who are passionate and knowledgeable about using Microsoft products on Apple Mac devices in the enterprise."
The launch comes as growing numbers of organizations use Microsoft Intune and other products from the company to manage Macs in the enterprise. Microsoft says that the aim of the community is to give Mac admins a way to "connect with other users, share experiences and best practices, learn from experts and peers, get help with common issues, and be inspired by the latest innovations."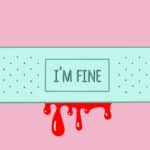 Users of ARM-based devices running Windows 10 or Windows 11 -- including Microsoft's own Surface Pro X -- have been experiencing problems with their built-in cameras for about a week. There have been increasing numbers of complaints about non-functioning cameras and the error message "0xA00F4271<MediaCaptureFailedEvent> (0x80004005)".
Microsoft has provided a workaround to mitigate the issue, but the consequences of implementing it are less than ideal.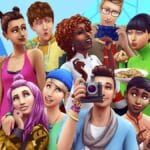 Ladies and gentlemen, gather 'round! Microsoft has heard your cries, your pleas, and your heartfelt desires for a better Sims 4 experience on Xbox. And boy, oh boy, have they delivered! After diligently collecting feedback from all you passionate Simmers out there, they have worked their magic and unleashed a wave of updates that will make your virtual lives more thrilling than ever before. Brace yourselves for a journey of button-smashing delight and gaming glory. Let's dive right in and explore the marvelous changes that await us!
First up, the bumper buttons. Oh, how they used to confuse us with their ever-changing functions depending on the game mode. In Create a Sim (CAS), they would whisk us away from one Sim to another, while in Live Mode, they would warp time itself. But fear not, for Microsoft has answered your prayers. They have aligned the stars, straightened the planets, and unified the bumper buttons across CAS and Live Mode. Now, with a simple press, you can seamlessly switch between Sims in both modes. And what about adjusting game speed in Live Mode, you ask? Well, hold on tight, because the triggers have taken on the responsibility of time manipulation. The power is in your hands!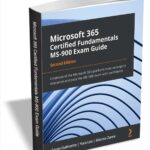 Microsoft 365 Certified Fundamentals certification demonstrates your foundational knowledge of adopting cloud services, specifically the software as a service (SaaS) model.
Exam MS-900 tests your understanding of Microsoft 365 services, components, their implementation, security, licensing, and general cloud concepts. This updated second edition covers all the recent and important changes in the examination in detail to help you achieve certification.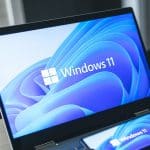 Microsoft has used the recent release of the Moment 3 update for Windows 11 to look back at the improvements it has made to the operating system since its launch. More than this, there is a "behind-the-scenes peek into how performance improvements are delivered".
The company boasts proudly of the "delightful performance" its developers have delivered to users of Windows 11. Pointing to statistics such as speeding up frequently used shell interaction by up to 15 percent, Microsoft says that over the last year it has made Windows 11 "faster, more reliable, and more efficient".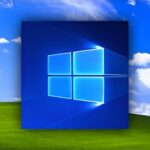 Although most people have long since moved on from Windows XP, some people are still running the ancient OS, even though Microsoft stopped supporting it way back in 2014.
Although the lack of support means continuing to use XP is a risky endeavor, it's a stable and capable operating system that's even able to run Windows 10.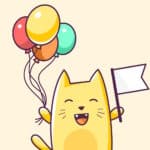 If you've been holding off jumping on the Insider program for Windows 11, Microsoft just gave you two very good reasons for getting involved.
The latest build of the operating system on the Dev channel includes two long-awaited features. In addition to the option to stop the taskbar from combing app buttons, Windows 11 Insider Preview Build 23466 also includes, at long last, an easy way to view the password for wireless networks.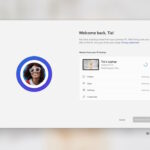 Microsoft has unveiled a new backup app for Windows 11 designed to make it easier to move to a new computer, as well as speed up the process of resetting an existing PC.
Called simply Windows Backup, the app goes far beyond merely creating a backup of files. The new utility also backs up and restores system settings as well as maintaining pinned apps in the Start menu and taskbar.