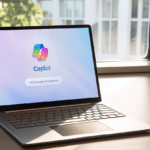 The big new update for Windows 11 began rolling out last week. This introduces a wealth of new features to the operating system, chief of which is Copilot, Microsoft's new AI-powered assistant.
This addition is still quite new, and so not without its problems, but Microsoft is working on improving it. Windows Insiders in the Dev Channel today get a new build which adds to Copilot's abilities. There are a number of known issues with Copilot to be aware of, however.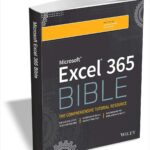 Excel 365 is Microsoft's latest cloud-based version of its world-famous spreadsheet app. Powerful and user-friendly, it's an ideal solution for businesses and people looking to make sense of -- and draw intelligence from -- their data.
The Excel 365 Bible carries over the best content from the best-selling Excel 2019 Bible while reflecting how a new generation uses Excel in Excel 365. The authoring team with their decades of Excel and business intelligence experience and recognition from the Excel community as Excel MVPs delivers an accessible and authoritative roadmap to Excel 365.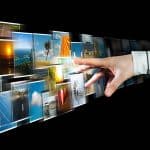 New research from Bitdefender reveals a rise in 'stream-jacking' attacks against high-profile accounts in order to spread fraudulent messages.
The attacks may involve a full account takeover or simply luring followers to a mimicked channel with the promise of rewards using various techniques including livestream pop-ups, QR codes, and malicious links.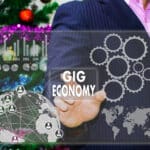 The gig economy represents a labor market that relies on temporary and part-time positions filled by independent contractors and freelancers, rather than the full-time, permanent employee model. It has emerged as a powerhouse, with gig workers contributing an estimated £20 billion to the UK economy, which is predicted to hit £63.25 billion by 2026.
In the face of escalating living costs, gig workers are facing increased vulnerabilities in their pursuit of financial stability. A striking revelation from a study conducted by the University of Bristol reveals that a staggering 52 percent of UK gig economy workers earn below the minimum wage.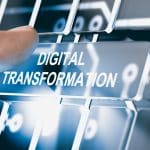 Digital transformation doesn't just affect your own business, it has a major influence on your relationships with suppliers and partners too.
We talked to Dan Amzallag, COO at Ivalua, to discuss the impact of digital transformation on the supplier ecosystem and procurement processes.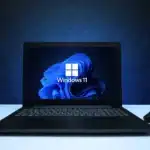 Problems with Windows updates are incredibly common, and this is certainly the case with the monthly update previews Microsoft releases. The cumulative KB5030310 update brought with it not only the Windows Copilot preview, but also bugs for users with AMD graphics cards.
Although Microsoft is yet to confirm any problems relating to the KB5030310 update, it appears to be causing issues with AMD's Adrenaline configuration software. Users report "unexpected failure" messages as well as settings not being retained. Read on for a solution!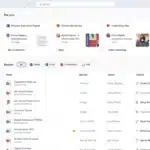 Microsoft is updating OneDrive as part of a major revamp of the cloud storage service. With the third generation of OneDrive, there are not only visual changes, but also new tools and features to use along with, almost inevitably, a dash of AI courtesy of Copilot.
Described as heralding the "future of file management", Microsoft's OneDrive update includes a redesign home experience to help speed up finding what you need. File sharing has been simplified, there is better offline support, and there are numerous performance enhancements. What is currently rolling out is only the beginning; Microsoft promises even more tools and features soon.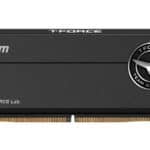 TEAMGROUP is stepping up its game by utilizing the expert skills of its own T-FORCE LAB to deliver the latest T-FORCE XTREEM DDR5 memory. By using a special testing and verification technology, TEAMGROUP has pushed the DDR5 memory speed higher, creating ultra fast memory modules aimed at gamers.
The T-FORCE XTREEM DDR5 memory shines when it comes to overclocking. The RAM doesn't just offer faster performance, but also focuses on keeping things cool. With 2mm-thick metal fin heatsinks and a special kind of silicone that helps transfer heat, it ensures the memory stays cool for better performance. The surface is treated to resist acid, corrosion, and rust, which is not only practical but also gives gamers peace of mind.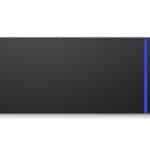 Today, Seagate launches its new, officially licensed storage drive for PlayStation gamers, the Game Drive PS5 NVMe SSD. This drive brings fast storage technology, PCIe Gen4 NVMe SSD, right to the PlayStation 5 console.
Seagate's new drive is a speed demon, boasting read speeds of up to 7300 MB/s, which is way faster than the older PCIe Gen3 SSDs. Basically, this means your games will load lightning fast.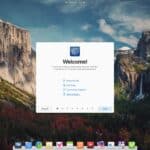 Today is a very exciting day for the Linux community. You see, elementary OS 7.1 is finally here! Don't mistake this for a boring point release either -- it is a fresh update to the operating system that comes packed with features focusing on privacy, user consent, and inclusivity.
One of the big highlights is its integration with FreeDesktop.org's Portals, which are designed to provide a safe way for apps to interact with the operating system while ensuring they only access data and features approved by the user. There's a new feature called the Background & Autostart Portal that alerts you when apps are running in the background and makes sure they ask for your permission before they can start automatically when you turn on your device.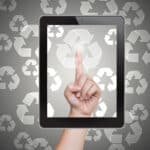 Mountains of e-waste, increasingly scarce resources, and volatile supply chains; these are just three of the reasons that the technology industry should be re-considering its current model of 'take, make and replace'. We've seen across other industries, such as fashion, that the cost-of-living crisis and increasingly eco-conscious consumers have led to the second-hand market becoming a lucrative business.
Through holding onto stigmas around the quality and performance of second-hand tech, we continue to purchase brand new despite the negative impact this is having on our planet. So, what needs to be done to see similar change across the tech industry?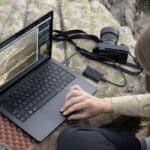 Samsung today expands its T-series storage product line with the launch of the T9 Portable Solid State Drive (SSD), blending aesthetics with portability and performance. The T9 is engineered to be a reliable companion for data safety during transit, boasting swift data transfer rates and generous storage capacities. The rugged USB-C drive can survive drops up to nine feet, but if it does somehow become inoperable, it comes with a five-year warranty.
"Modern-day creators necessitate a storage ally capable of securely housing their artworks, while also saving them precious time, particularly when on-the-move," remarked Jose Hernandez, the Senior Director of Memory Product Marketing at Samsung. "The T9 emerges as an apt choice, aiding a vast global community of creators in effortlessly capturing high-definition photographs, filming and editing 4K videos, transferring files, and executing seamless backups in a matter of seconds."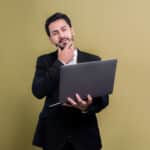 While the world waits for Microsoft to announce Windows 12, there are a number of talented concept creators coming up with their own visions for what that future OS might look like. Some are even showing us entirely original Windows creations.
One such example of this is Windows Utopia, which concept designer AR 4789 came up with two months ago. As with his previous concepts, the video takes us through the "installation" process, and one of his ideas from this has just arrived in Windows 11.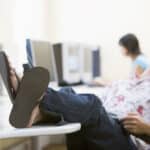 In a study that echoes the findings we reported earlier today on employee security habits, research from the National Cybersecurity Alliance (NCA) and CybSafe finds that Gen Z is twice as likely as older generations to think cybersecurity isn't worth the effort.
The poll of over 6,000 individuals across the US, UK, Canada, Germany, France and New Zealand, examined key cybersecurity behaviours, attitudes and trends ahead of October's Cybersecurity Awareness Month.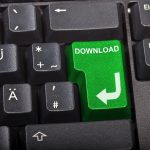 This year has seen twice as many software supply chain attacks as 2019-2022 combined and one in eight open source downloads today pose known and avoidable risks.
The latest State of the Software Supply Chain Report from Sonatype, which logged 245,032 malicious packages in 2023, also shows that 96 percent of vulnerabilities are still avoidable.