New features for Twitter Direct Messages transform it into a chat platform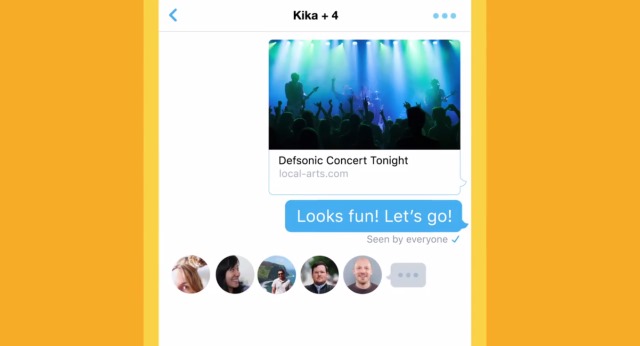 The market for chat and messaging tools is a busy one, with the likes of WhatsApp, Facebook Messenger and countless others all vying for attention. Keen as ever to appeal to as many users as possible, Twitter is constantly trying to reinvent itself, and it's currently doing this by revamping its Direct Messages feature.
Having already dropped the 140-character limit some time ago, Twitter has now introduced even more features that make it more chat-friendly. Among the changes is a typing indicator which lets chat participants know when others are responding to messages.
Continuing the theme of aping Facebook Messenger and WhatsApp, Twitter's Direct Messages also introduced read receipts so you'll be able to complain when you don't get a reply quickly enough.
A third and final change helps to speed things up for anyone involved in a conversation: web links are now expanded into previews. This means that in chats involving several people, participants can easily tell whether the link is relevant to them.
Twitter revealed details of the latest changes in a video:
New! Direct Messages are more dynamic than ever with read receipts, typing indicators, and web link previews. pic.twitter.com/VEU92V5Gqj

— Twitter (@twitter) September 8, 2016