Kodak sells off its CCD image sensor business to private equity firm



The Eastman Kodak Company on Monday announced that it has sold its Image Sensor Solutions (ISS) business to Beverly Hills private equity firm Platinum Equity for an undisclosed sum. The transaction includes the sale of Kodak's New York research and manufacturing facility where solutions for commercial, industrial and professional imaging are developed.
Kodak's ISS business manufactures mostly CCD (Charge-Coupled Device) sensors; a type of digital image sensor that has gradually been losing market share to CMOS (Complementary Metal Oxide Semiconductor) sensors, the smaller, more energy-efficient image sensors commonly used in mobile phones and consumer digital cameras.
Earlier this year, market research firm iSuppli predicted that CCD sensors will be completely overtaken by CMOS sensors in the digital still market by 2015.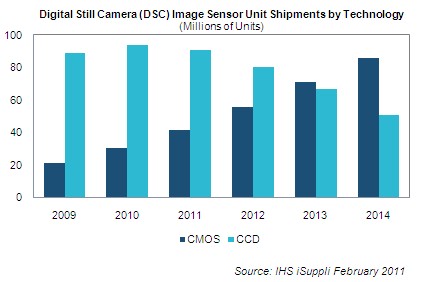 And that's the market in which CCD is still strong, which includes high-end image capture devices for industry, and consumer DSLR still cameras. Even though CCD is regarded as a superior sensor CMOS is still in the overall image sensor business. iSuppli expects CCD sensors to shrink to a 4.7 percent market share by 2014.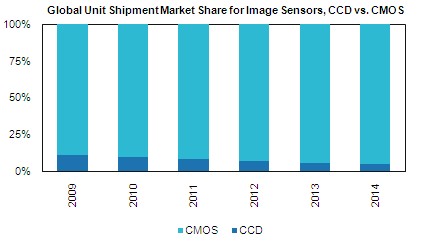 "This is a great opportunity to acquire a business with an impressive record for delivering innovative solutions to customers around the world," said Brian Wall, the partner at Platinum Equity who led the team pursuing the acquisition. "The ISS business has a strong management team with the right vision for leading the company into the future. We share their commitment to product development and customer service and are committed to helping the business realize its full potential."