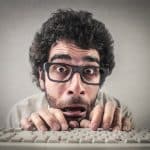 When it comes to Linux-based operating systems, users don't have to worry about security, right? Umm, no. Linux distributions are not infallible. For instance, according to a forum post, Canonical's Snap Store recently hit a big security snag when users discovered some new snaps that might contain harmful code. This scary moment shows how even trusted places like app stores can have problems that could hurt users.
Reacting quickly, the Snap Store team removed these bad snaps from the platform, making sure no one else could find or install them. But they didn't stop there.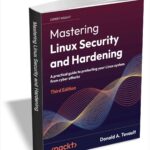 The third edition of Mastering Linux Security and Hardening is an updated, comprehensive introduction to implementing the latest Linux security measures, using the latest versions of Ubuntu and AlmaLinux.
In this new edition, you will learn how to set up a practice lab, create user accounts with appropriate privilege levels, protect sensitive data with permissions settings and encryption, and configure a firewall with the newest firewall technologies.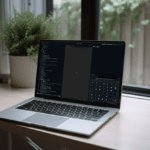 Tiling window managers (WM) provide Linux users with a way to customize a desktop environment to suit their personal preferences. Windows can be arranged to avoid overlapping and altered on the fly simply by typing in keyboard commands.
Inspired by the likes of i3 (a Linux window manager aimed at power users and developers) and Polybar (a fast and easy-to-use tool for creating status bars), GlazeWM brings this functionality to Windows, and the tool has just undergone a massive update. Version 2.0 fixes a number of problems and introduces a wealth of new features.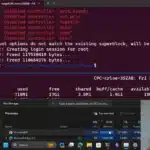 Microsoft's love for Linux shows no signs of waning, with the company releasing an update-packed pre-release build of WSL 2.0.0.
There are many changes in Windows Subsystem for Linux 2.0.0, and as this is a pre-release version it's perhaps to be expected that many of the new additions are described as "experimental". One of the biggest new features is experimental.autoMemoryReclaim which shrinks the WSL VM in memory by reclaiming cached memory.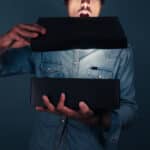 It won't come as any surprise that there's a thriving market among threat actors for the latest vulnerability exploits. A new report from Flashpoint lifts the lid on this world and reveals the exact vulnerability exploits that were listed for sale, purchased, and/or traded in the first half of 2023.
One of the most expensive was a remote code execution exploit for Adobe Commerce -- the eCommerce platform formerly known as Magneto -- which was listed for sale at $30,000. A Citrix ShareFile exploit was priced at $25,000.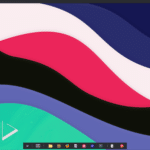 Today is an exciting day in the world of Linux; Nitrux 3.0.0 has just been launched, and you can download an ISO here. This groundbreaking release screams innovation and forward-thinking, something that seems to have escaped Microsoft's latest Windows 11.
Nitrux 3.0.0 comes with a robust set of improvements, from its use of Linux Kernel 6.4.12-2 (Liquorix) to an updated Firefox version 117.0. But let's talk about the 'Nitrux Update Tool System' that even offers a rescue operation for backup redundancy. Imagine your update process gets interrupted; this feature allows you to restore the root partition from a Live session. This isn't just an update; it's a lifeline, something Windows 11's update mechanism sorely lacks.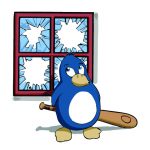 The long-awaited Bodhi Linux 7.0 release has finally arrived, and it should make big waves in the open-source community. Built on the solid foundation of Ubuntu 22.04.2 LTS (Jammy Jellyfish), Bodhi 7.0 represents a significant evolution in the realm of Linux distributions. With a strong emphasis on improving user experience, performance, and maintaining its core values of minimalism and customization, this release aims to redefine what Linux can offer to its users.
In a world dominated by proprietary operating systems like Microsoft Windows, Bodhi Linux 7.0 emerges as a breath of fresh air, presenting itself as a compelling alternative. The release boasts an impressive array of enhancements and changes that cater to both newcomers and seasoned Linux enthusiasts.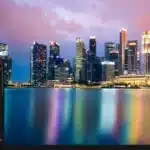 Exciting news, y'all! Budgie 10.8 has landed, and the Linux desktop environment is packed with features that promise to transform how we interact with our desktops.
First off, the Budgie Menu has received quite the makeover. If you've ever scratched your head wondering why certain apps are in the 'Other' category, you're not alone. The team listened to feedback, and now, applications have found more fitting categories. Plus, there's a nifty fix for non-Latin text crashes, thanks to a switch to C for the Application Indexer's fuzzy scoring function. And, let's say goodbye to the Utilities category; its apps have found a new home in System Tools.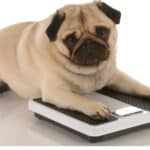 Today, the folks behind the lightweight Fatdog64 Linux distribution announce the release of the final version in the 800 series, Fatdog64-814. The developers confirmed that no further releases are planned for this series. However, that's far from the end of the road for Fatdog64 -- the project will continue to innovate and evolve with a brand-new base, the 900 series.
Taking a closer look at the updates from the previous version, Fatdog64-814 incorporates Linux-5.19.17, known for its low-latency, 1000Hz, dynamic preemption. A testament to its commitment to keeping current, the team has included microcode updates as recent as those of October 2022.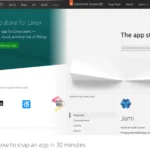 Today, Ubuntu-maker Canonical announces a comprehensive redesign of its Snapcraft.io platform. The online store, known for its collection of "snaps" -- software packages designed for Linux distributions -- has taken a major leap forward, moving away from its long-standing user interface and style.
The redesign project, which Snapcraft.io embarked upon after numerous years of maintaining a consistent aesthetic, has been executed with the aim of modernizing the overall look and feel of the platform. The initiative has involved a meticulous analysis of potential improvements, resulting in a two-stage rollout.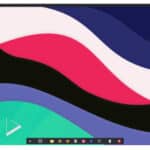 Ah, it's that time again folks. Nitrux, the up-and-coming Linux distro, is back with its newest update, Nitrux 2.9.0 "nu." While Microsoft might still be stumbling around trying to recover from their latest Windows mishaps, Nitrux is already picking up the pace and setting new standards in the world of operating systems.
Unlike the cluttered and often confusing Windows Update system, the "nu" in Nitrux 2.9.0's codename refers to the new "Nitrux Update System Tool." And it's here to make your life easier. This isn't some random, untested, and buggy update tool Microsoft likes to force on its users. Nitrux's new utility is a focused, minimalist approach to system updates that does what it's supposed to do -- update your system and provide a backup option for rollbacks. No bloatware, no unnecessary complications, just a simple, efficient way to keep your system up to date.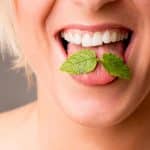 Linux Mint, one of the most popular Linux distributions, is back with an exciting release. Linux Mint 21.2 BETA, which is codenamed "Victoria," is a long-term support release that promises extended support until 2027. This ensures stability and reliability for its users. This upcoming version brings a host of updated software, refinements, and new features, making it a compelling choice for desktop users.
Linux Mint 12.2 BETA is based on Ubuntu 22.04 and uses kernel 5.15. As usual, there are three desktop environments from which to choose -- Cinnamon (5.8), MATE (1.26), and Xfce (4.18). Linux Mint 21.2 Beta also brings numerous improvements, including touchpad driver options, Wine installation enhancements, sound and microphone issue fixes, and more.

Opera One, an innovative web browser that utilizes Artificial Intelligence, is finally here. With its integration of Aria, the first-ever browser AI, Opera One takes browsing to the next level. Aria is easily accessible through a new command line and the browser sidebar, allowing users to tap into a leading generative AI service and stay up-to-date with real-time web information.
Opera has been at the forefront of generative AI advancements, aiming to provide users with an exceptional browsing experience that boosts productivity and creativity. Unlike other browser companies, Opera didn't simply add AI services as an afterthought. The developers went back to the drawing board and completely redesigned their flagship browser.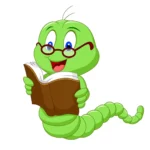 Good news, fellow Linux nerds! After many months of development, the Debian project has finally released the latest stable release of its popular Linux-based operating system. Debian 12, codenamed "Bookworm," marks a significant milestone in the ongoing battle against proprietary operating systems, particularly Windows 11. Debian 12 offers a legitimate alternative that truly empowers users.
One of the standout features of Debian 12 is its commitment to long-term support. Thanks to the joint efforts of the Debian Security team and the Debian Long Term Support team, Bookworm will receive support for a generous five-year period. This ensures that users can rely on Debian 12 for their computing needs without the constant pressure to upgrade or migrate to newer versions.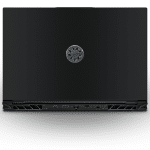 Ladies and gentlemen, tech enthusiasts, and Linux lovers, prepare to be blown away by the latest offering from the Kubuntu Focus Team. They've outdone themselves yet again, bringing forth the M2 GEN 5 laptop, a true game-changer in the world of portable computing. With its remarkable hardware upgrades and a price that won't break the bank, this Kubuntu notebook is set to leave Windows users green with envy.
Bid farewell to mediocre CPUs, folks. The M2 GEN 5 takes a giant leap forward with an awe-inspiring upgrade from the i7-12700H to the lightning-fast i9-13900HX, boasting an astonishing 24 cores and 32 threads. With up to a 56 percent increase in multi-core performance, this laptop is a force to be reckoned with, effortlessly handling the most demanding tasks.