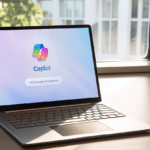 The big new update for Windows 11 began rolling out last week. This introduces a wealth of new features to the operating system, chief of which is Copilot, Microsoft's new AI-powered assistant.
This addition is still quite new, and so not without its problems, but Microsoft is working on improving it. Windows Insiders in the Dev Channel today get a new build which adds to Copilot's abilities. There are a number of known issues with Copilot to be aware of, however.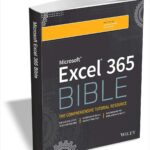 Excel 365 is Microsoft's latest cloud-based version of its world-famous spreadsheet app. Powerful and user-friendly, it's an ideal solution for businesses and people looking to make sense of -- and draw intelligence from -- their data.
The Excel 365 Bible carries over the best content from the best-selling Excel 2019 Bible while reflecting how a new generation uses Excel in Excel 365. The authoring team with their decades of Excel and business intelligence experience and recognition from the Excel community as Excel MVPs delivers an accessible and authoritative roadmap to Excel 365.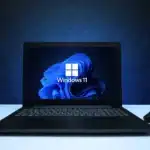 Problems with Windows updates are incredibly common, and this is certainly the case with the monthly update previews Microsoft releases. The cumulative KB5030310 update brought with it not only the Windows Copilot preview, but also bugs for users with AMD graphics cards.
Although Microsoft is yet to confirm any problems relating to the KB5030310 update, it appears to be causing issues with AMD's Adrenaline configuration software. Users report "unexpected failure" messages as well as settings not being retained. Read on for a solution!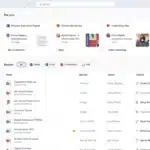 Microsoft is updating OneDrive as part of a major revamp of the cloud storage service. With the third generation of OneDrive, there are not only visual changes, but also new tools and features to use along with, almost inevitably, a dash of AI courtesy of Copilot.
Described as heralding the "future of file management", Microsoft's OneDrive update includes a redesign home experience to help speed up finding what you need. File sharing has been simplified, there is better offline support, and there are numerous performance enhancements. What is currently rolling out is only the beginning; Microsoft promises even more tools and features soon.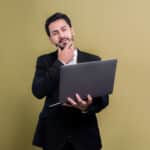 While the world waits for Microsoft to announce Windows 12, there are a number of talented concept creators coming up with their own visions for what that future OS might look like. Some are even showing us entirely original Windows creations.
One such example of this is Windows Utopia, which concept designer AR 4789 came up with two months ago. As with his previous concepts, the video takes us through the "installation" process, and one of his ideas from this has just arrived in Windows 11.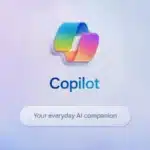 The current enthusiasm for everything to be injected with a dose of AI means that just about nothing is left untouched by artificial intelligence, and that includes Windows 11.
Microsoft recently started the roll out of Copilot, its AI assistant, and it has received something of a lukewarm reception. Promising much but currently delivering little, the disappointment surrounding Copilot is heightened by the presence of various bugs -- especially for anyone who is reliant on Narrator.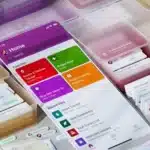 Microsoft Lists, the company's task manager app, has been made available to anyone who is looking for a way to manage a range of projects. Now three years old, Lists was originally limited to business and enterprise users, but Microsoft has taken the decision to open it up to everyone.
The move comes after the company conducted a limited test with several thousand consumer-level users. During its time as a business/enterprise-only app, Microsoft Lists gained a reputation for ease of use, an intuitive workflow and an impressive range of templates for managing a variety of tasks on iOS, Android and the web.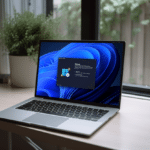 Microsoft is actively working to improve Windows 11, and this week it released a big new update to add a wealth of new features to the operating system, including Copilot, its AI-powered personal assistant.
That said, Windows 11 is still far from perfect, and has a lot of design inconsistencies that annoy and frustrate users daily. Rectify11 is a third-party tool that fixes those problems and makes the OS more usable, and it's just received a notable update of its own.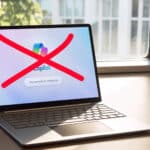 Microsoft began to roll out its latest update for Windows 11 earlier in the week, and although this update comes with over 150 changes, the biggest addition is Copilot, the software giant's AI-powered assistant.
While this is a handy feature that promises to be everything Cortana wasn't, not everyone wants AI invading their copy of Windows. Thankfully, it's easy to remove Copilot from your system.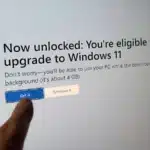 The number of paths for upgrading to Windows 11 for free has just been reduced. Microsoft has officially removed the option to upgrade from both Windows 7 and Windows 8 to Windows 11 without paying.
This should not really come as a surprise, as the ability to upgrade from Windows 7 and 8 to Windows 10 and then 11 free of charge is not something that was meant to last. Microsoft originally said that these upgrade routes would remain available until mid-2016, but the company either "forgot" to disable the option or decided to leave it open to get as many people onto its newer operating systems as possible. But now this changes as explained in a sneakily quiet announcement by Microsoft.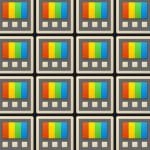 There is always a slight sense of disappointment when Microsoft says that the current release cycle for PowerToys is focused on stability and improvements, as it means there are not going to be any new utilities. This is where we find ourselves at the moment, but the pessimism may be misplaced as PowerToys v0.74.0 is packed with important changes and updates.
Key among them is a major update to the recently added OCR component Text Extractor. In the boost up to Text Extractor 2.0, there are important additions including a new overlay, table mode and more. But this is far from being the end of the story; PowerToys v0.74.0 includes improvements to just about every module.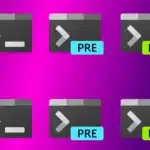 Having recently reaffirmed its commitment to PowerShell and Windows Terminal, Microsoft has shown that it is good to its word. The company has released new versions of Windows Terminal, and for those who like to play it safe, there is Windows Terminal v1.18.2681.0 which includes various new features such as the ability to pull tabs out of Terminal windows.
But for those who prefer to live on the edge, Windows Terminal Preview v1.19.2682.0 is a much more exciting release. The development team warns users to buckle up as this "might be a little more Preview than you've come to expect". And there is indeed an awful lot to explore in this preview channel version, including the fact that Windows Terminal is now able to browse the internet!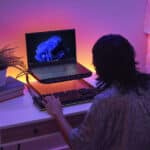 As technology continues to evolve, so do the ways in which we interact with our devices. The integration of "Red, Green, Blue" (RGB) lights within various gadgets has opened up a realm of personalization, allowing users to create unique environments that extend beyond the screen. Microsoft has recognized this trend and with its latest feature update, unleashes the power of Dynamic Lighting on Windows 11.
The Dynamic Lighting feature in Windows 11 embodies a step towards a more unified and interactive user experience. It finally grants users the liberty to control their RGB devices right from the Windows Settings -- something many of us have been waiting for. This means you can now extend your Windows accent color to the devices around you, synchronize RGB effects across devices from different brands, and have finer control over how apps manage your device's lights.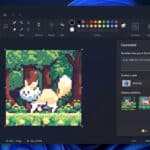 Following on from yesterday's Windows 11 update which saw the arrival of the AI-powered Copilot, Microsoft has today released a major update to its venerable Paint app.
The highlight of this new build is Paint Cocreator, an AI-powered feature that uses DALL-E technology to help users create stunning artwork simply by describing what they want in a few words.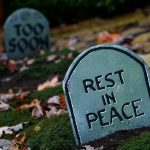 In a startling development, Panos Panay, the mind behind Microsoft's Windows and Devices division, has officially jumped ship to Amazon. Yes, folks, the rumors were true. Amazon CEO Andy Jassy announced today that Panay will, in fact, be helming the Devices and Services business, replacing Dave Limp later this year.
While on the surface this seems like a significant win for Amazon, it might be worth pondering the implications of Panay's exit from Microsoft. With nearly two decades at Microsoft, Panay's sudden move raises eyebrows and stirs concerns regarding the internal dynamics at Microsoft.