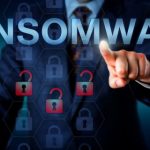 Last month broke ransomware records -- and not in a good way. The latest report from Blackfog shows 66 publicly disclosed ransomware attacks, the highest recorded since the company began reporting in January 2020.
More concerning still is a significant uptick in the attack success rate, with a 154 percent increase over 2022.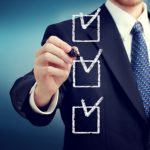 The Great Resignation and tech layoffs have pushed staff turnover to an all-time high. And with every personnel change, years of institutional knowledge are lost in the transition. That information can be critically important for security executives, like CISOs, who must be the ultimate stewards of organizational security across an ever-changing attack surface.
Organizational environments today are increasingly complex and constantly evolving, making it challenging to understand exactly what is at risk at any given moment. For CISOs joining an organization, it is vital to understand exactly what is on their environment to effectively secure it.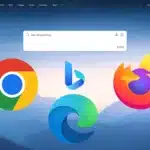 Thus far, Microsoft's artificial intelligence-powered Bing Chat has been exclusively available to users of the company's own Bing browser -- but this is starting to change.
Although there has been no official announcement, there have been numerous reports from users that they have been able to get Bing Chat to work without having to switch to Edge. Responding to queries about these reports on Twitter, Microsoft has now confirmed that it is gradually rolling out the AI-driven chat tool to different web browsers.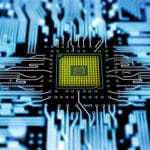 The CHIPS and Science Act promises a bright future for the U.S. semiconductor industry. The legislation aims to increase domestic production capacity, build a stronger workforce and encourage American innovation. But high-tech manufacturers can't sit around waiting to reap the benefits -- they must focus on revenue optimization now to set themselves up for success.
Experts forecast semiconductor demand to surge 6-8 percent per year, requiring manufacturers to double current production. Despite the CHIPS Act inspiring $200 billion in new commitments to U.S. manufacturing, the industry is unlikely to experience significant production capacity growth for several years. What should companies do in the interim? Improve data and analytics processes to build better business practices.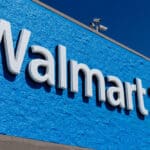 It seems that every week we hear of another cybersecurity breach. This year, organizations of all shapes and sizes have fallen victim to malicious crimes -- from Apple, T-Mobile and Uber, among many others -- and data breaches are costing U.S. businesses millions of dollars.
The emerging digital ecosystem has made every company a target, and as a result, organizations are investing in a range of cybersecurity measures to mitigate threats and enhance resiliency and recovery. As cybercriminals continue to evolve their tactics, it's becoming increasingly challenging for organizations to keep up with the latest security measures. This highlights the need for ongoing cybersecurity investment and a proactive approach to threat detection and response. The question is, what are these measures, and is there a one-size-fits-all approach? Let's explore.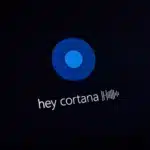 Given that it never really generated a huge degree of excitement, you would be forgiven for having forgotten about Microsoft's digital assistant Cortana. Now the company has announced that support for the Cortana app for Windows 10 and Windows 11 is coming to an end.
Microsoft has not made a huge fuss about killing off the app, slipping out the news in a support document rather than a blog post. But the end of support for the app does not mean that Cortana is disappearing altogether.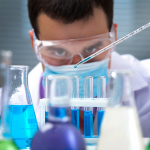 If you were to draw up a list of places you don't want to experience a sudden and catastrophic shutdown as the result of a cyberattack, chemical manufacturing plants would be pretty high up there. In addition to halting business operations and production, the nightmare scenario of hazardous materials being released into the human population and the surrounding environment is ever-present.
But such attacks are becoming increasingly common and sophisticated. A 2021 UK government study, for instance, found that attacks on the chemical industry cost £1.3 billion. Over the years, such attacks have targeted an increasingly varied number of players in the industry too. In 2017, for example, attackers were able to gain control of vital safety systems at a petrochemical plant in Saudi Arabia. Drug manufacturers, chemical distributors, and even hazardous waste sites are among the other players in the sector to have been impacted by attacks. In January, meanwhile, hackers launched multiple attacks on Israeli chemical factories.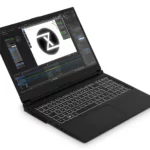 Today, TUXEDO, manufacturer of Linux-based computers, releases the second generation of its Gemini gaming workstation laptops. These high-end notebooks embrace the power of open-source software, delivering exceptional performance, unrivaled customization, and a liberating computing experience. Don't want Linux? That's OK. These laptops can instead be equipped with Windows 11 if you prefer.
At the heart of the Gemini series is the powerful Intel Core i9-13900HX processor. With 24 cores (8 performance cores and 16 efficiency cores) and an impressive 40 threads, this high-end processor is suitable for demanding tasks such as video rendering, 3D animation, and top-level gaming. Users can equip them with up to 8TB of SSD storage and up to 64GB of DDR5 RAM, ensuring ample space and high-speed performance for intensive tasks.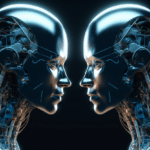 The concept of digital twinning isn't a new one. More than 40 years ago, NASA used an early form of digital twin technology to bring the Apollo 13 astronauts safely back to Earth. By replicating the real-life conditions of the crippled spacecraft in its simulators, NASA was able to identify the right strategies and procedures for achieving a successful return in the damaged craft and deliver this critical information to Apollo's flight crew.
Fast forward to today, and digital twin applications are now being deployed by organizations eager to harness the power of virtual prototyping to reinvent their operations. All made possible by the growing prevalence of IoT devices that pull real-time data collected from physical objects, which is used to create digital twins that deliver unprecedented visibility into assets and production processes.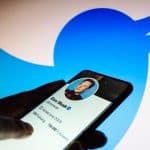 Content moderation on Twitter has been something of a prickly subject during Elon Musk's time as CEO. Having already lost Yoel Roth back in November, his replacement has now also resigned.
Ella Irwin is leaving the role after just six months as head of the trust and safety team. While Roth has been openly critical of Twitter since his resignation last year, the reasons behind Irwin's departure are not yet clear.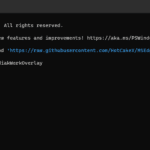 Five-hundred-and-forty-five in a series. Welcome to this week's overview of the best apps, games and extensions released for Windows 10 and 11 on the Microsoft Store and elsewhere in the past seven days.
Microsoft claims that it has improved the performance of its Windows 11 operating system significantly in the past couple of months.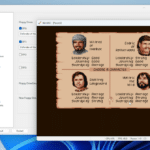 WinUAE 5.0.0, the Windows port of the celebrated UAE Amiga emulator, has been released. Also available in 32-bit form, the new release focuses on squashing numerous bugs across recent and older release cycles, but also delivers several UI and underlying emulator improvements too.
The user interface gains several new features: new KS ROMs have been added to the ROM scanner, while users also gain options via the Pri. & Extensions tab to disable keyboard and game controllers when the mouse hasn't been captured by WinUAE.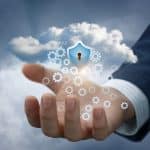 Modern enterprises hold huge volumes of data and increasingly it's stored in the cloud. This means that protecting the information is a significant challenge and it can even be easy to lose track of where data is.
We spoke to Dan Benjamin, co-founder and CEO of Dig Security, to discuss the risks around cloud data storage and how to address them.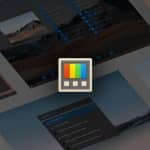 It's not long since Microsoft unleashed PowerToys v0.70.0 to an excited userbase, complete with two exciting new utilities. Just a week later, it's time for yet another release.
This time around there are, sadly, no new toys to play with, but that does not mean PowerToys v0.70.1 is not significant. Described as a patch release, it addresses a large number of problems that have been found in the software as well as making various improvements.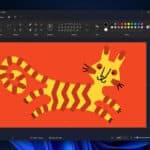 The Paint app that is built into Windows is much-maligned but, while it could hardly be considered a Photoshop-killer, much of the criticism really stems from the state of the app several years ago. Paint may not make it into the toolbox of a serious designer, but it has undeniably come on in leaps and bounds over the years.
And now Microsoft is treating Windows 11 users to an updated version of the not-quite-as-limited-as-you-might-think graphics tool. Among the new features are updated zoom controls and a much-requested dark mode option.