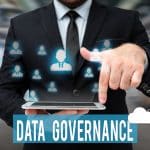 Achieving business success and making informed decisions requires high-quality data that organizations can trust. However, achieving data quality can be complex and time-consuming, forcing data and analytics leaders to choose between supporting business outcomes and ensuring compliance with data privacy and regulatory needs. Here's how organizations can achieve business outcomes and compliance with regulations and privacy policies.
Data is often referred to as the new oil for a good reason. In today's digital age, we are generating and collecting data at an unprecedented pace. As Sir Tim Berners-Lee said, "This precious resource will last longer than the systems themselves." IDC projects that by 2025, we will hit 175 Zettabytes of data. However, the challenge for businesses is how to turn this raw data into valuable insights. This is where data quality and governance come in.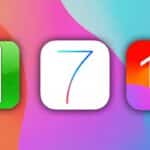 Apple has come a long way since the introduction of its first mobile operating system back in 2007. With each iteration of iOS, the tech giant has revolutionized the mobile experience, and introduced a wealth of new features and experiences.
At its World Wide Developer Conference (WWDC) on Monday, the company revealed some of the many changes it is preparing to deliver in iOS 17 later this year. To celebrate that, YouTube channel Nobel Tech has put together a visual guide to the changes that Apple has made over the years to its mobile operating system.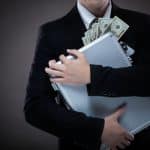 After a decrease of eight percent in cyber extortion (Cy-X) victims in 2022, the data for the first quarter of this year shows the largest volumes to date.
The latest Cy-Xplorer 2023 report from Orange Cyberdefense shows businesses in 96 different countries were impacted by Cy-X in 2022. Since 2020 Orange Cyberdefense has recorded victims in over 70 percent of all countries worldwide.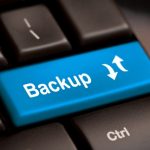 Just 25 percent of IT professionals are following industry best practices for backing up data, according to a new study from hardware-encrypted storage maker Apricorn.
The survey details data backup, encryption and resiliency protocols for over 250 IT professionals in the United States and Canada over the last 12 months. It finds that while 93 percent of respondents say that they factor in data backups as part of their cyber security strategy, only one in four follow the 3-2-1 rule, in which they keep three copies of data, on two different formats, one of which is stored off-site and encrypted.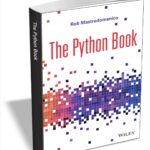 Discover the power of one of the fastest growing programming languages in the world with this insightful new resource.
The Python Book delivers an essential introductory guide to learning Python for anyone who works with data but does not have experience in programming. The author, an experienced data scientist and Python programmer, shows readers how to use Python for data analysis, exploration, cleaning, and wrangling. Readers will learn what in the Python language is important for data analysis, and why.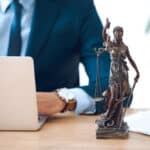 Law firms store some of the most sensitive information available regarding material business transactions, intellectual property and personal data.
But a new study from the International Legal Technology Association (ILTA) and Conversant Group, reveals a disconnect between legal firms' IT and best practice cybersecurity.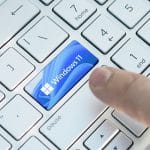 For many people, it can be useful to have Windows 11 installation media available for when a full reinstall of the operating system may be necessary. Microsoft has long made it possible to download Windows installation images, and the company has just updated the Windows 11 ISO
This means that it is now possible to download Windows 11 22H2 directly from Microsoft and use it to install the OS. It eliminates the need to install an older version of Windows 11 and then download a hefty update separately.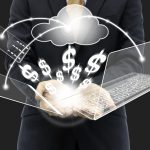 Sustained economic volatility has forced organizations of all sizes to make difficult decisions. Whether it's reducing headcount, lowering operational overhead, or cutting costs in other areas, business leaders are looking to increase agility, efficiency, and flexibility ahead of a looming recession.
Global business leaders are facing a unique set of challenges, and many are looking at their tech spend as an area for cost savings. We spoke to Ryan Newsome, chief technology officer at Motus, about how enterprise decision makers can evaluate tech spend through the lens of value creation rather than simply reducing costs.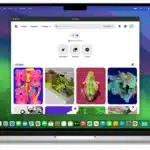 Although Apple announced the latest versions of its mobile and desktop operating systems at WWDC a few days ago, it will be months until the final versions of iOS, iPadOS and macOS Sonoma are available.
There will be, however, numerous beta builds for curious users to try out, starting with the early developer betas. Traditionally, Apple has only made these versions available to paying developers, but this year the company has decided to make them freely available to anyone with an Apple ID.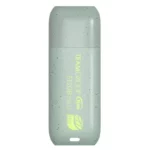 If you are into protecting the environment. you must check out the new USB-A flash drive from TEAMGROUP. Called "C175 ECO," this drive is designed with sustainability in mind. Technically, it seems to have the same internals as the company's existing C175 (non-ECO), but with an eco-friendly green body instead of a black one. It even features the same cool concealed storage clip that prevents cap loss.
The C175 is crafted from 75 percent post-consumer recycled (PCR) plastics, effectively reducing carbon emissions by an impressive 69 percent. Despite its smaller carbon footprint, it doesn't compromise on durability. Believe it or not, purchasing just 100,000 of these flash drives is equivalent to saving around 203,000 sheets of A4 paper or eliminating the need for 9,200 PET water bottles (600ml).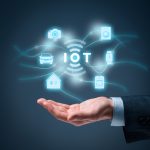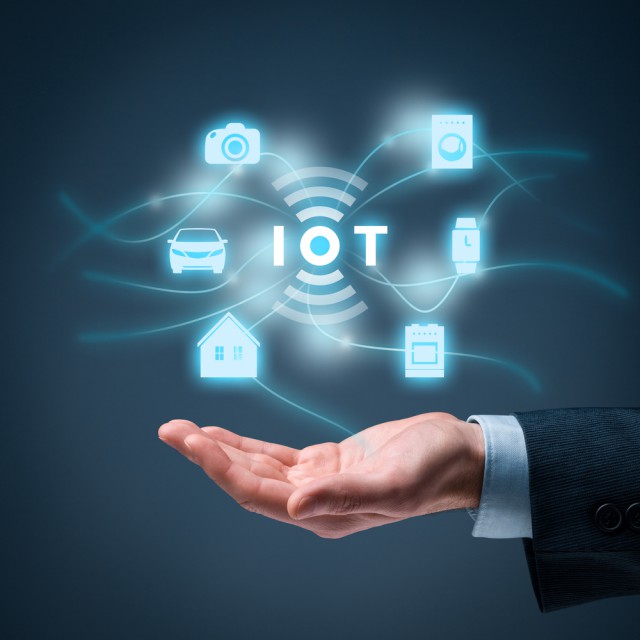 In today's networked economy, the ability to create value depends primarily on the relationships built with other firms. As a result, strategic and product-related decision-making becomes increasingly complex. This is because a business is viewed as a component of a broader economic ecosystem and environment, where it influences and is influenced by other partners, suppliers, and organizations. 
Within a business ecosystem, firms collaboratively and competitively develop innovations and capabilities where they have the capacity and freedom to do so. This enables them to support new products, meet customer needs, and incorporate subsequent waves of further innovation. Platform-based technology frequently supports these ecosystems, serving as foundations for products and services. Suppose businesses want the ability to facilitate transactions between distinct groups of users in a two or multi-sided market. To do this, they need connectivity infrastructure that is robust and reliable enough to support it alongside partners that can enable it.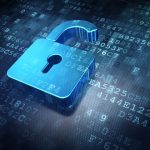 A new report uncovers a worrying 25 percent increase in the total number of new vulnerabilities published in 2022.
The latest Vulnerability and Threat Trends Report from the Skybox Security Research Lab shows 25,096 new vulnerabilities published last year, representing the largest year-on-year rise seen since 2017.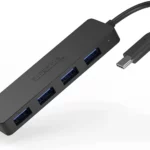 If you need to add some USB-A ports to your laptop or desktop, and you've got about $10, I have some great news. Today, Plugable releases two new USB hubs that each cost less than 10 bucks. Both offer four USB-A ports, but where they differ, is how they connect to your computer. One hub offers a USB-C connector, while the other has USB-A.
Each hub provides four high-speed USB 3.0 ports with a speedy 5Gbps transfer rate. This makes them ideal for connecting keyboards, mice, webcams, gaming controllers, and other peripherals. The hubs have a compact and lightweight design, featuring a durable matte plastic finish. You can carry them in your bag without worrying about scratches on your laptop, phone, or other devices, making them perfect for travelers and individuals who value portability.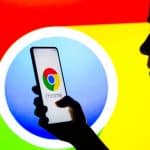 Chrome has long had the unenviable reputation of being a resource hog. This is something that Google has been working on over the years, and one of the most recent improvements has seen the introduction of the Memory Saver feature which puts inactive tabs to sleep to free up RAM.
With the feature enabled, you have just had to trust that it is working -- but now Google has made a change that makes it clear just how much memory is being saved by each tab. And in a future update, the browser will make it even more obvious about just how many resources it has freed up.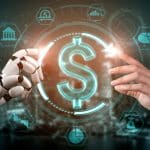 In-depth discussions with financial crime compliance decision makers from 10 leading U.S. financial institutions reveal that real-time digital payments, digital fraud, and cybercrime are the primary concerns for compliance teams in 2023.That said, there is a new player that has entered the scene and demands our attention: ChatGPT. It has the dual ability to help or hurt compliance and security teams.
Because while this cutting-edge technology presents an opportunity for financial institutions to detect and mitigate fraud and financial crime, it also provides criminals with an avenue to commit these acts more easily.