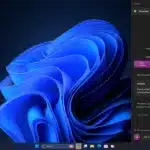 There are big changes coming to Windows 11 this week as Microsoft starts the rollout of a huge update, as it announced at its recent Surface event.
Starting on September 26, the update will make features such as Copilot and passwordless security options available to users of Windows 11, but Microsoft has made a couple of clarifying points out it. Firstly, it is important to note that this update, although big and noteworthy, is not Windows 11 23H2 -- this is coming later in the year. But there's more.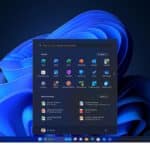 Passwords are a blessing and a curse, serving to secure files, devices and more, while simultaneously being burdensome and, to some extent, offering a false sense of security. With the update that is rolling out to Windows 11, Microsoft is fully embracing the passwordless future the company so desires.
Microsoft points out that passwords are nowhere near as secure as people might think, citing the statistic of 4,000 password attacks every second as proof. The Windows 11 update introduces greater password free security thanks to Windows Hello and wider support for passkeys.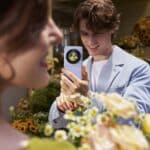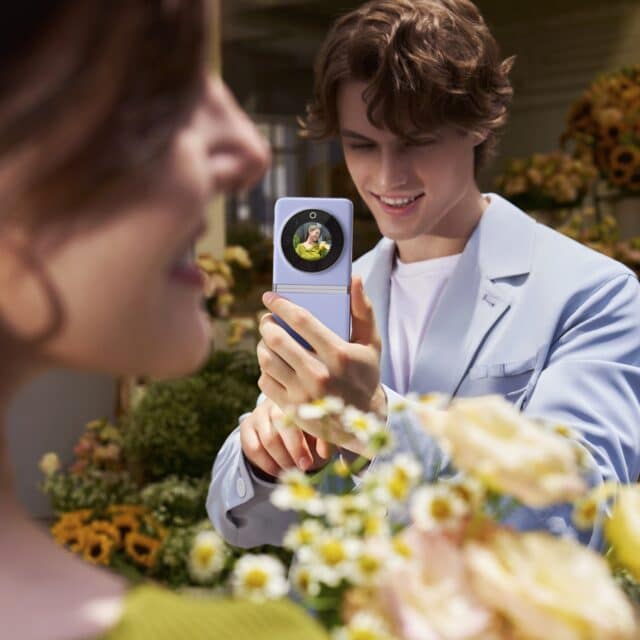 Blending cutting-edge technology and fashion-forward aesthetics, TECNO's sub-brand, PHANTOM, has unveiled its flagship foldable -- the PHANTOM V Flip 5G. With this move, TECNO leaps into the future, introducing its first-ever flip phone and setting a high bar in the luxury smartphone market.
The heart of the PHANTOM V Flip 5G's imaging prowess is its 64MP RGBW Ultra Sensitive Sensor Main Camera, which ensures vibrant photos even in low-light conditions. Boosting its capabilities is the unique RGBW pixel format, which offers reduced noise and superior color accuracy.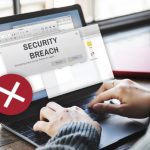 It's no secret that cybersecurity has a significant skills shortage. According to ISC2 research, the worldwide shortage is as high as 3.4 million cybersecurity workers. As a result, security professionals' skills are in very high demand, making finding and retaining talent challenging. Swimlane's own research shows that 82 percent of organizations report it takes three months or longer to fill a cybersecurity role, with 34 percent reporting it takes seven months or more.
The situation isn't improving either. Some 70 percent of companies also report that it takes longer to fill a cybersecurity role now than it did two years ago. The challenge has led one-third (33 percent) of organizations to believe they will never have a fully-staffed security team with the proper skills, according to Swimlane's survey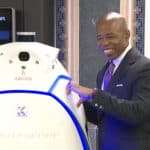 The world of technological advancement continues to reshape various sectors, and now it's impacting our very notion of public safety. Knightscope, Inc., known for developing autonomous security robots and emergency communication systems, has partnered with the NYPD. At a Manhattan subway station press conference, this new initiative was met with both anticipation and concerns.
While the Metropolitan Transportation Authority (MTA) champions this collaboration, there are questions to be asked. The Knightscope K5 security robot's introduction into the bustling heart of New York City will be preceded by a two-week period for training and configuration. But how will this machine, designed to autonomously patrol the streets, balance its duties with respecting the privacy rights of citizens?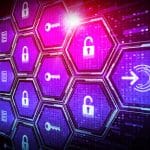 This year marks the 20th Cybersecurity Awareness Month, and today, the prevailing theme, "It's easy to stay safe online," remains a timely reminder. The message is clear: online safety can be achieved with the proper knowledge and tools. This comes with a bit of a caveat, however, as many of our current security processes are manual and rely on the end user's discretion and action, such as turning on MFA. Adding further complexity is the ever-growing challenges posed by nonstandard applications, which do not work with established security standards like single sign-on.
A report by Netskope paints a grim picture with its concerning findings. For instance, the report found that 97 percent of apps used within enterprises operate outside the traditional identity perimeter. While the ubiquity of these nonstandard applications is undeniable, the lack of oversight in their security is alarming. The Ponemon Institute's research reveals that only 34 percent of organizations are proactive in prioritizing the security of nonstandard applications. When educated on the risks, this figure jumps dramatically to 82 percent. People care once they understand the impact on the business.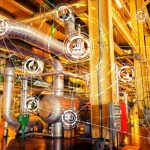 Industrial control system and operational technology environments are becoming increasingly interconnected and complex, offering efficiency and innovation. However, this also exposes organizations to heightened vulnerabilities from relentless cyber threats.
The latest SANS 2023 ICS/OT Cybersecurity Survey, sponsored by critical infrastructure protection specialist OPSWAT, shows the three items of utmost importance for ICS security programs in 2023 have been identified as network visibility, risk assessments, and transient device threat detection.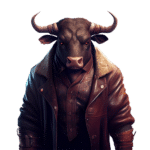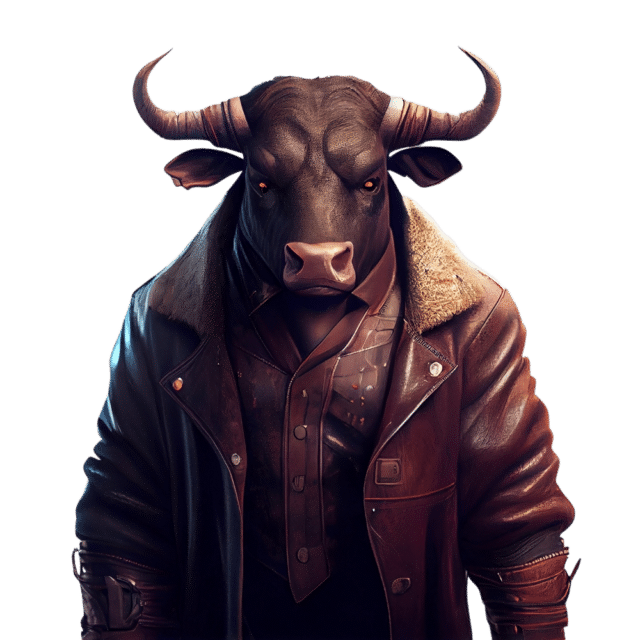 It's that exhilarating time of the year for the Linux community -- the Ubuntu team has unveiled the Beta version of the Ubuntu 23.10 for Desktop, Server, and Cloud deployments. Now, if you're wondering about its reliability, rest assured; these Beta images are largely free from critical image build or installer issues.
Dubbed as the "Mantic Minotaur," this edition propels Ubuntu's legacy of amalgamating the newest open source marvels into an efficient, user-friendly Linux distribution. Behind the scenes, the team has been burning the midnight oil, rolling out enhancements and ironing out the glitches.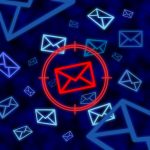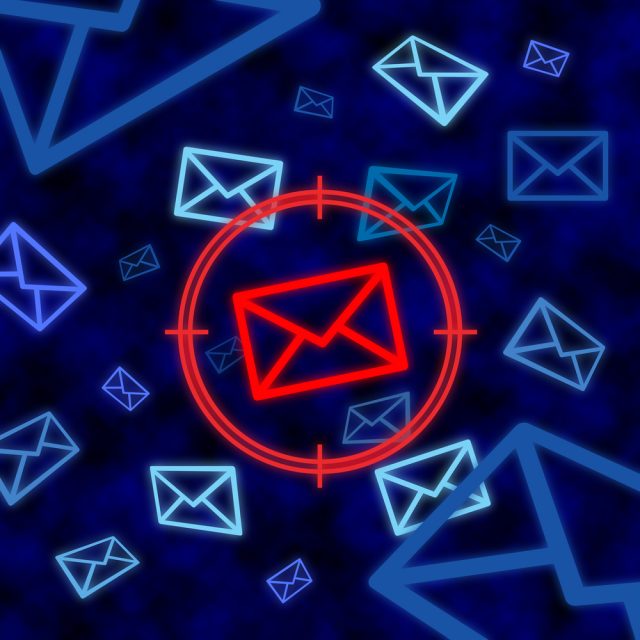 Almost every organization freely admits that people are the biggest risk to their security and are most vulnerable when using email. While the 'outbound' risk of an employee accidentally or intentionally leaking data is very clearly categorized as an insider risk, even a phishing attack that originates from outside the organization requires an insider to, essentially, open the door.
And it's a valuable vulnerability for threat actors to be aware of; the FBI reported that Business Email Compromise (BEC) scams accounted for $50 billion in losses between June 2016 to December 2022.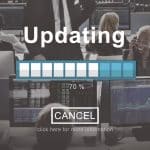 Remediating security issues and potential software vulnerabilities is one of the fastest ways to improve security and prevent attacks. It's a standard process for security teams, and it should make the job easier for everyone involved. Yet many of the security issues that we see exploited remain known software vulnerabilities -- in Qualys' Top 20 Security Vulnerability Research this year, the top five most common exploits include a privilege escalation issue in the Zerologon protocol, remote code execution (RCE) problems in Microsoft Office and Wordpad from 2017 and even an RCE with Microsoft Windows Common Controls from 2012. These issues still exist, and have been targeted by threat actors this year.
So why are these old problems still present in production systems years after patches have been released, and why have they not been fixed? What is holding IT teams back around this backlog of vulnerabilities, and how can teams improve their processes to get ahead of these problems in future?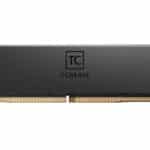 In an era where the need for high-performance computing is ever-present, T-CREATE, a dedicated sub-brand of the renowned memory provider TEAMGROUP, unveils its latest offering -- the T-CREATE MASTER DDR5 OC R-DIMM. This overclocking DDR5 ECC Registered DIMM memory is tailored for workstations and servers.
The T-CREATE MASTER series is designed for professionals who grapple with large-scale projects, data analytics, and multiple specialized applications. The newly launched MASTER DDR5 OC R-DIMM stands out with its one-piece heat spreader, replete with ventilation holes, ensuring efficient heat dissipation courtesy of its thermally conductive silicone. And with on-die ECC, professionals can trust in its stable performance.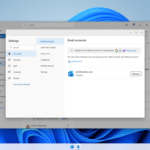 Five-hundred-and-sixty-one in a series. Welcome to this week's overview of the best apps, games and extensions released for Windows 10 and 11 on the Microsoft Store and elsewhere in the past seven days.
The fourth Moment update for Windows 11 will be released alongside the non-security updates preview. This is not the Windows 11 version 23H2 feature update, which will be released later this year according to Microsoft.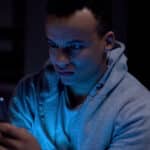 Both government agencies and corporations are being tasked with developing strategies for protecting mobile devices from an increasing wave of attacks. CISOs and business leaders are asking themselves not only how they can use mobile devices to make employees more productive, but also how to realize the full potential of a mobile-powered business.
As leaders execute their mobile-powered businesses, they will also need to parallel these initiatives with mobile-first security strategies to address the fast-growing attack surfaces that bad actors are increasingly jumping on. We spoke to Shridhar Mittal, CEO of Zimperium to discover more.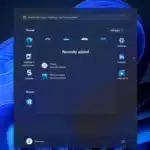 Over the years, the Start menu has evolved from a handy place to house shortcuts to apps and system settings into the slightly chaotic mess users are now presented with in Windows 11. The Windows 11 Start menu is still home to shortcuts -- and more -- but Microsoft has taken a different approach when compared to previous versions of the operating system.
One of the more controversial aspects is the Recommended section. This is used for various things, from highlighting recently installed apps to, more divisively, advertising apps Microsoft would like you to install. And now the company is experimenting with adding even more recommended content.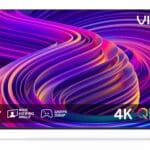 Just in time for the 2023-2024 football season, VIZIO has launched a new television. Say hello to the Quantum 4K QLED Smart TV, a high-end yet incredibly affordable television that is set to redefine the way we watch and play. And guess what? It's available today in 65" (M65Q6-L4) and 75" (M75Q6-L4) sizes.
When it comes to picture quality, the Quantum 4K QLED Smart TV is nothing short of breathtaking. We're talking over 1 billion shades thanks to Quantum Color, brighter brights, wider viewing angles, and crisper contrasts. Whether you're cheering for your favorite team or in the middle of a heated game of Madden, the Quantum's visual brilliance will make every moment pop.