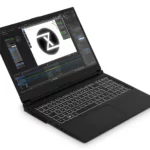 Today, TUXEDO, manufacturer of Linux-based computers, releases the second generation of its Gemini gaming workstation laptops. These high-end notebooks embrace the power of open-source software, delivering exceptional performance, unrivaled customization, and a liberating computing experience. Don't want Linux? That's OK. These laptops can instead be equipped with Windows 11 if you prefer.
At the heart of the Gemini series is the powerful Intel Core i9-13900HX processor. With 24 cores (8 performance cores and 16 efficiency cores) and an impressive 40 threads, this high-end processor is suitable for demanding tasks such as video rendering, 3D animation, and top-level gaming. Users can equip them with up to 8TB of SSD storage and up to 64GB of DDR5 RAM, ensuring ample space and high-speed performance for intensive tasks.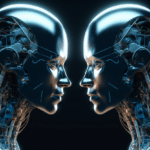 The concept of digital twinning isn't a new one. More than 40 years ago, NASA used an early form of digital twin technology to bring the Apollo 13 astronauts safely back to Earth. By replicating the real-life conditions of the crippled spacecraft in its simulators, NASA was able to identify the right strategies and procedures for achieving a successful return in the damaged craft and deliver this critical information to Apollo's flight crew.
Fast forward to today, and digital twin applications are now being deployed by organizations eager to harness the power of virtual prototyping to reinvent their operations. All made possible by the growing prevalence of IoT devices that pull real-time data collected from physical objects, which is used to create digital twins that deliver unprecedented visibility into assets and production processes.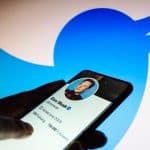 Content moderation on Twitter has been something of a prickly subject during Elon Musk's time as CEO. Having already lost Yoel Roth back in November, his replacement has now also resigned.
Ella Irwin is leaving the role after just six months as head of the trust and safety team. While Roth has been openly critical of Twitter since his resignation last year, the reasons behind Irwin's departure are not yet clear.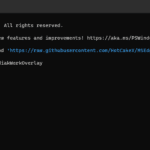 Five-hundred-and-forty-five in a series. Welcome to this week's overview of the best apps, games and extensions released for Windows 10 and 11 on the Microsoft Store and elsewhere in the past seven days.
Microsoft claims that it has improved the performance of its Windows 11 operating system significantly in the past couple of months.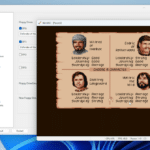 WinUAE 5.0.0, the Windows port of the celebrated UAE Amiga emulator, has been released. Also available in 32-bit form, the new release focuses on squashing numerous bugs across recent and older release cycles, but also delivers several UI and underlying emulator improvements too.
The user interface gains several new features: new KS ROMs have been added to the ROM scanner, while users also gain options via the Pri. & Extensions tab to disable keyboard and game controllers when the mouse hasn't been captured by WinUAE.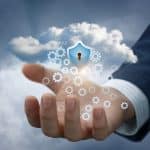 Modern enterprises hold huge volumes of data and increasingly it's stored in the cloud. This means that protecting the information is a significant challenge and it can even be easy to lose track of where data is.
We spoke to Dan Benjamin, co-founder and CEO of Dig Security, to discuss the risks around cloud data storage and how to address them.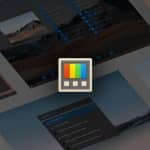 It's not long since Microsoft unleashed PowerToys v0.70.0 to an excited userbase, complete with two exciting new utilities. Just a week later, it's time for yet another release.
This time around there are, sadly, no new toys to play with, but that does not mean PowerToys v0.70.1 is not significant. Described as a patch release, it addresses a large number of problems that have been found in the software as well as making various improvements.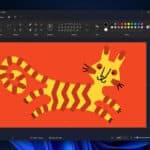 The Paint app that is built into Windows is much-maligned but, while it could hardly be considered a Photoshop-killer, much of the criticism really stems from the state of the app several years ago. Paint may not make it into the toolbox of a serious designer, but it has undeniably come on in leaps and bounds over the years.
And now Microsoft is treating Windows 11 users to an updated version of the not-quite-as-limited-as-you-might-think graphics tool. Among the new features are updated zoom controls and a much-requested dark mode option.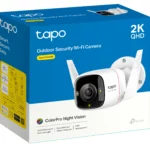 If you love your family and want to keep them safe from evildoers, investing in quality security cameras is an absolute must. As part of your smart home planning, you should incorporate at least one Wi-Fi camera to monitor things when you are away. With that said, having several such cameras is much wiser.
Today, TP-Link launches its latest Wi-Fi camera under its Tapo brand. The "C325WB," as it is called, is designed for outdoor use and features high-end 2K QHD video quality. While the camera can record video to the cloud, TP-Link knows not everyone wants to do that. So yes, folks, local recording is possible too.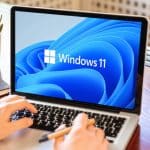 It's a new month, and to celebrate, Microsoft has rolled out a brand new Windows 11 build for Insiders in the Dev Channel.
Build 23471 introduces a number of fixes, changes and improvements, and also now lets you quickly add phone photos through the File Explorer Gallery.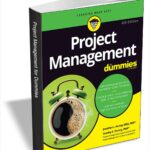 In these days when projects seem to be bigger and more challenging than ever before, you need to make sure tasks stay on track, meet the budget, and keep everyone in the loop. Enter Project Management For Dummies. 
This friendly guide starts with the basics of project management and walks you through the different aspects of leading a project to a successful finish. After you've navigated your way through a couple of projects, you'll have the confidence to tackle even bigger (and more important) projects!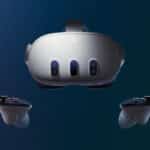 With Apple widely expected to announce its own VR headset next week, Meta has stepped forward to take the wraps off its own next-gen headset.
Meta Quest 3 will debut this fall and be slimmer, more comfortable and significantly more powerful than the Quest 2, with full color passthrough. The new headset will be offer higher resolution, stronger performance and what the company calls "breakthrough Meta Reality technology".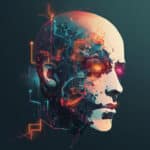 Any CTO or CIO who has been working for even a short period of time likely has had experience with some novel technology phenomenon that seemed to completely revolutionize the industry overnight. In my 25+ years of experience -- most of which have been at technology companies aimed at simplifying financial transactions -- I've witnessed several of these disruptive software shifts. Each was discussed upon its debut as though it had world-changing implications… and then pretty quickly became the norm.
AI's trajectory from esoteric industry chatter to dominant mainstream conversation has been stratospheric. Cloud software, in contrast, was the topic of industry buzz for years before it became nearly ubiquitous (and it still doesn't have 100 percent adoption among all enterprise technology systems). It seems to me that AI has secured a foothold -- especially in pop culture -- while still in relatively early development.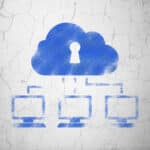 Cloud incident response company Mitiga has released research on a significant forensic security deficiency in Google Workspace that enables threat actors to exfiltrate data in Google Drive without any trace.
Data theft is one of the most common motives for attack, and with more than six million businesses using Google Workspace -- including Google Drive -- the cloud-based repository has been a prime target for data exfiltration.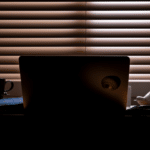 A survey by Deloitte reveals that as many as 79 percent of people are ready to share their data if they see obvious value in doing so. However, people also need to know that their data privacy is taken seriously. For companies at the cutting edge of personalization in technology and marketing, this means reassuring customers that their data will be kept safe and used transparently and for their own benefit.
While personalization and privacy may seem diametrically opposed, it is possible for businesses to achieve both and prosper. We can compare the privacy versus personalization dilemma with the legendary myth from Homer's Odyssey, Scylla and Charybdis. These two sea monsters presented a perilous choice to our hero Odysseus, who needed to creatively navigate a route between the two. In the same way, businesses must carefully maneuver between the need for privacy and an ever-deeper demand for customized services.