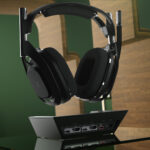 Logitech G has unveiled its latest gaming product -- the ASTRO A50 X LIGHTSPEED Wireless Gaming Headset + Base Station. The headset is notable for its PLAYSYNC technology, which allows effortless connectivity and switching between XBOX, PS5, and PC with just a single button press.
Another key feature is the PRO-G Graphene Audio Driver technology, which enhances gaming audio performance. The 24-bit LIGHTSPEED Wireless technology ensures pro-grade performance on console platforms.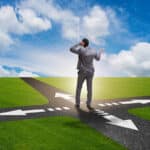 As the recent hype and excitement around Generative AI (GenAI) begins to settle somewhat, we are entering a critical phase where innovation must be more closely aligned with ethical considerations. The impact of AI is already evident in various aspects of life, pointing to a future where, ideally, its use is not only widespread but also guided by principled decision-making. In this context, the emphasis should be on using AI to address appropriate problems, not just any problem.
In particular, the early iterations of GenAI platforms have demonstrated their potential but also the need for careful application. In many organizations, GenAI has already improved both customer and employee experiences, with advanced chatbots capable of mimicking human interaction taking automated customer service to a whole new level by providing quick and relevant responses. In an ideal world, this use case highlights AI's dual purpose: to enhance human capabilities while maintaining a focus on human-centred experiences.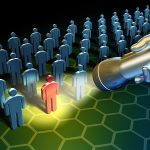 As we look ahead to the coming year, Trellix Advanced Research Centre recently shared its predictions for 2024. Among them, it highlighted that as connected devices continue to proliferate, and hybrid and remote workforces persist, insider threats will only continue to grow.
This expected increase is especially worrying as research has already shown that breaches caused by employees have seen a 47 percent increase over the last two years, whether accidental or malicious. Annually, 34 percent of all businesses will suffer an insider threat incident, costing an estimated eye-watering $15.38m per occurrence, so the predicted increase is particularly frightening.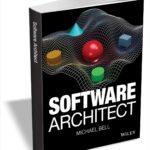 In Software Architect, veteran enterprise and solution architect Michael Bell delivers a hands-on playbook of best practices for aspiring and practicing software architects, seeking to improve their software design, integration, communication, presentation, and knowledge acquisition skills.
The book explores the career enablement, career planning, self-training, and self-improvement topics you'll need to increase your ability to offer powerful and effective business and technological solutions.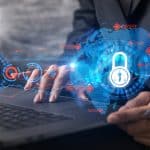 A new survey of 500 full-time security decision-makers and practitioners finds that 84 percent indicate their organization combines security and data operations into a single analytics tool.
However, the study from Observe shows more than half of the security relevant data that goes into observability systems needs to be transformed before it can be used.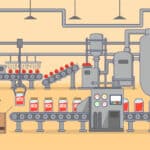 New research into the manufacturing threat landscape from Trustwave finds that just 19 percent of manufacturing industry leaders are confident in their cyber defense mechanisms.
The research documents the attack flow utilized by threat groups, exposing their tactics, techniques, and procedures. From email-borne malware to the exploitation of SMB and DCOM protocols for lateral movement, these persistent threats pose significant risks to the manufacturing sector.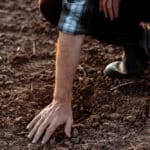 The sixth annual Call for Code Challenge launched back in February with a focus on developing AI-powered technology projects that address sustainability to help fight climate change.
Today sees IBM, United Nations Human Rights, and the Linux Foundation announce the winners in the challenge's three categories -- Developer, University, and Independent Software Vendor/Startup.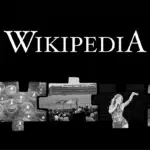 Wikipedia, the world's largest free online encyclopedia, has unveiled the most popular articles of 2023. The list provides a unique snapshot of the global events, personalities, and trends that captured the world's attention throughout the year.
The data, released by the Wikimedia Foundation, reveals a diverse range of topics that were most sought after by the site's billions of users worldwide.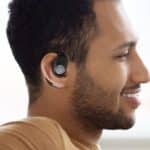 Just in time for Christmas shopping, SOUNDPEATS today launches its newest product: the GoFree2 headphones. These have an open-ear design; a feature that enables users to immerse themselves in their favorite music while maintaining awareness of their surroundings. This design is beneficial for safety-conscious users who want to enjoy their tunes without being cut off from the world around them.
At the heart of the GoFree2 are its 16.2mm dynamic drivers, complemented by advanced low-frequency enhancement technology. These components work together to produce a sound that promises to not only be crisp and detailed, but also rich in bass. You can expect a dynamic audio experience.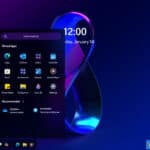 There's been a lot of talk about Windows 12, Microsoft's inevitable successor to Windows 11. Most recently, my colleague Sofia Wyciślik-Wilson reported that Microsoft plans to release the new operating system in June 2024, to ride the AI PC wave.
Two months ago, Intel let slip about Microsoft's 'Windows refresh' plans, believed to refer to Windows 12. If you're wondering what the new OS might look like, we have an idea.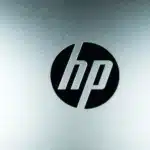 If you have noticed that Windows suddenly thinks you have an HP LaserJet M101-M106, you are not alone. The same is true if you've spotted that the HP Smart app has installed itself on your computer.
These are issues that have been affecting users of Windows 10 and Windows 11 for a little while, but Microsoft has only just acknowledged that a problem exists.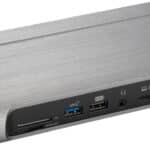 Kensington has launched the SD5800T Thunderbolt 4 and USB4 Quad Video Docking Station, which can support up to four 4K monitors simultaneously. It offers a zero-footprint mounting option and integrated lock slots for added security. The dock, which can be oriented horizontally or vertically, features up to 98W of power delivery.
In terms of monitor support, the SD5800T provides dual HDMI and DisplayPort (DP) ports, accommodating various setups. This includes quad 4K @ 60Hz or single 8K @ 60Hz with DSC enabled on Windows laptops, and dual 6K @ 60Hz on certain MacBook models.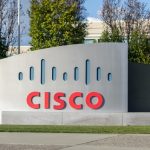 As cyberattacks continue to evolve so defenses need to change to keep up. In many cases that means adopting AI.
Enterprise networking and security company Cisco is the latest to embrace this with launch of Cisco AI Assistant for Security.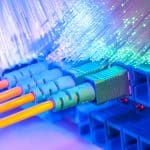 According to one analyst estimate, the market for network automation tools will grow nearly 23 percent annually from 2022-2030.
While many IT professionals are familiar with automation of business processes, they are likely less familiar with its applications in network operations (NetOps) and security. As automation technology is maturing, organizations are using network automation solutions to transform their core workflows, including troubleshooting, change management and network security, for more efficient and effective network operations.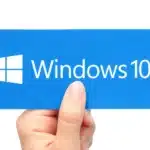 With support for Windows 10 coming to an end in under two years, Microsoft has been trying to encourage everyone to upgrade to Windows 11. The reality is that this is not something that all Windows 10 users want to do, and it is not possible for many because of hardware requirements.
Now Microsoft has relented. The company has made a somewhat surprising move in giving all Windows 10 users the chance to pay for Extended Security Updates (ESU) when Windows 10 reaches end of service. Until now, the ESU program has only been available to larger organizations and enterprise customers. In opening it up to home users, Microsoft is effectively admitting that it foresees large numbers of people continuing to stick with Windows 10 -- so the company has decided to try to profit from this fact.