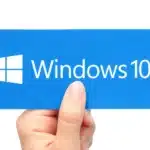 With support for Windows 10 coming to an end in under two years, Microsoft has been trying to encourage everyone to upgrade to Windows 11. The reality is that this is not something that all Windows 10 users want to do, and it is not possible for many because of hardware requirements.
Now Microsoft has relented. The company has made a somewhat surprising move in giving all Windows 10 users the chance to pay for Extended Security Updates (ESU) when Windows 10 reaches end of service. Until now, the ESU program has only been available to larger organizations and enterprise customers. In opening it up to home users, Microsoft is effectively admitting that it foresees large numbers of people continuing to stick with Windows 10 -- so the company has decided to try to profit from this fact.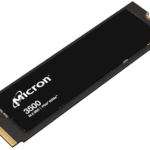 Today, Micron unveils the 3500 NVMe solid state drive. This SSD leverages 232-layer NAND to meet the demanding requirements of business applications, scientific computing, high-end gaming, and content creation.
The 3500 SSD will be available in an M.2 form factor and offered in capacities of 512GB, 1TB, and 2TB. The drive features the Micron 3D TLC NAND Flash and operates on the PCIe Gen4 x4 interface with NVMe 2.0c.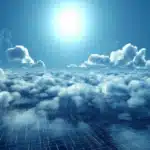 We all know the saying: you can't have it all. The same applies to the cloud providers -- a single one cannot give and be everything you need. 
Increasingly we are seeing customers demand higher standards from their cloud services in an effort to reduce savings and security risks, as well as enhance their flexibility. In a landscape that is always changing, many sectors are feeling the need to keep up with technology or even try to be one step ahead of it. To meet these complex requirements, companies may want to look a little wider than their single cloud provider set-up and into the world of multicloud.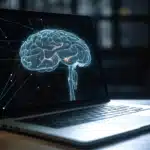 Microsoft is introducing AI into most of its products and services, and its search engine, Bing, is one of the tools that benefits the most from this addition.
Today, the search giant takes things a step further still, with the introduction of a new AI-powered feature in Bing called, Deep Search. This addition aims to provide more relevant and comprehensive answers to complex search queries, boosting the existing web search rather than replacing it.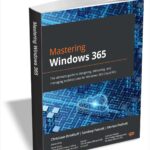 Written by experts from the Windows 365 product group and a seasoned Microsoft MVP, this book offers a unique perspective on the features, functionality, and best practices of Windows 365.
Drawing from their extensive professional experience and insight, the authors provide invaluable knowledge for those eager to learn about the next generation of cloud computing.

According to a new report from Digitate 90 percent of IT decision-makers plan to deploy more automation, including AI, in the next 12 months.
Based on a survey of 601 US-based IT decision-makers in organizations with more than 1,000 employees and conducted with Sapio Research, the study finds 26 percent of respondents plan to implement machine-operated tasks that require limited human input or fully transition to autonomous systems in the next five years.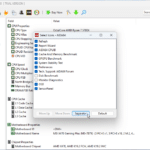 Budapest-based FinalWire Ltd has released a major new version of its Windows diagnostic and benchmarking tool with the release of AIDA64 Extreme Edition 7.00 and AIDA64 Business Edition 7.00.
The landmark release is marked with a revamped user interface offering configurable toolbar. Users can navigate the various parts of the program using the left-hand pane, with sections spanning hardware, software and OS.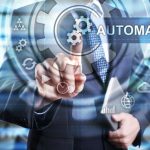 The use of automated security technology is growing rapidly according to the latest edition of the annual Building Security In Maturity Model (BSIMM) report from Synopsis.
The research also shows that there's a move towards a 'shift everywhere' culture -- which means performing security tests throughout the entire software development life cycle -- across more organizations.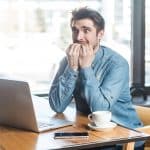 A new study finds that 36 percent of IT workers are very concerned that generative AI tools will take their jobs in the next five years, this is 17 points higher than for other office workers.
However, the report from Ivanti finds office workers are six times more likely to say that generative AI benefits employers than employees.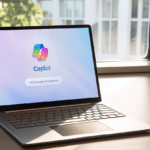 This is the time of the month when Microsoft releases preview versions of Patch Tuesday updates, and the company has unleashed the KB5032288 update for Windows 11 in keeping with this.
While the KB5032288 update addresses a number of issues in Windows 11, it is primarily concerned with fixing problems in the recently added Copilot. With Copilot being described as being "in preview" and the update being a preview version, we're in the interesting position of seeing the release of a preview version of an update for preview software. Let's dive in.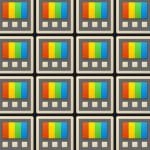 The current release cycle of PowerToys sees the development team focusing on "new features, stability and improvements". While a boost to stability and general improvements are always welcome, it's the new features that are of the greatest interest.
And with the release of PowerToys v0.76.0, Microsoft does not disappoint. There are new features aplenty to be found here, with numerous modules benefitting from significant updates -- not least of which is the arrival of new add-ons for File Explorer. But there are also important UI changes across the suite, and a plethora of additions and improvements.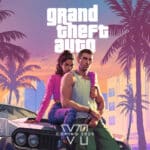 Rockstar Games, the publishing label of Take-Two Interactive Software, has finally announced the highly anticipated release of Grand Theft Auto VI with an official trailer. Slated for a 2025 debut, this latest installment will grace both the PlayStation 5 and Xbox Series X|S game consoles.
Sam Houser, the Founder of Rockstar Games, expressed his excitement about the upcoming game by saying, "Grand Theft Auto VI continues our efforts to push the limits of what's possible in highly immersive, story-driven open-world experiences. We're thrilled to be able to share this new vision with players everywhere."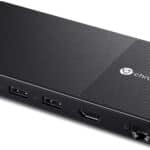 Today, Lenovo announces its new Chromebox Micro. This is a new type of Chromebox: a svelte and affordable computer running ChromeOS. The first micro form factor Chromebox by Lenovo, the device is built for 24/7 digital display deployments in high-traffic facilities.
This ChromeOS computer, designed without fans or vents and resistant to dust, accommodates dual 4K resolution displays and boasts a size small enough to fit snugly in limited spaces, even more compact than many smartphones. It comes equipped with various connectivity options, including USB-C, USB-A, and HDMI ports, along with screw holes for simple installation.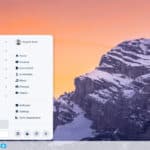 Zorin OS 17 Beta was released today, and the new pre-release version of the operating system is chock full of changes. For instance, the Zorin Menu has undergone a transformation, evolving from a simple launcher to a versatile universal search tool. This enhancement aims to streamline the user experience, allowing for quick access to files, appointments, and more with customizable search settings.
Zorin OS 17 Beta introduces an improved activities overview, emphasizing ease of use in multitasking. Workspaces are now arranged horizontally and are easily navigable, offering a more intuitive workflow.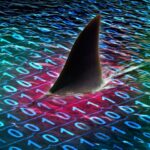 Alongside traditional approaches like software vulnerabilities and misconfigurations in applications, hackers are constantly looking for new ways to get into devices and corporate networks. Two of the biggest growing threats are Search Engine Optimization (SEO) poisoning and Malvertising.
SEO Poisoning is where hackers lure victims to legitimate websites by populating them with content on topics of interest to potential victims. For example, Gootloader, an Initial-Access-as-a-Service operation, targets law professionals because they handle sensitive business data that can be extremely valuable. Hackers use Gootloader to get a foothold into an organization's IT environment and then spread laterally through the entity's IT network to implant ransomware or exfiltrate data.