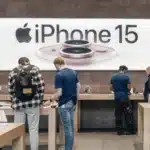 Since the release of the iPhone 15 range there have been numerous reports of the handset overheating -- sometimes to the point of being too hot to hold. There has been widespread speculation that a new design, as well as the use of new materials, is to blame for not only the temperature issues, but also greater fragility compared to older models.
While Apple is yet to comment on numerous reports that iPhone 15 handsets break more easily when dropped, the company has acknowledged the overheating issue. A bug in iOS 17 has been identified as a cause, but Apple also points to third-party apps including Instagram as being to blame.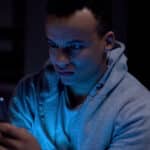 Both government agencies and corporations are being tasked with developing strategies for protecting mobile devices from an increasing wave of attacks. CISOs and business leaders are asking themselves not only how they can use mobile devices to make employees more productive, but also how to realize the full potential of a mobile-powered business.
As leaders execute their mobile-powered businesses, they will also need to parallel these initiatives with mobile-first security strategies to address the fast-growing attack surfaces that bad actors are increasingly jumping on. We spoke to Shridhar Mittal, CEO of Zimperium to discover more.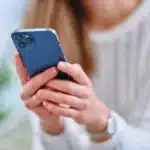 Regulators in France have ordered Apple to stop selling its iPhone 12 after the handset was found to produce electromagnetic radiation levels that are higher than permitted by EU safety rules.
The Agence nationale des fréquences (ANFR) has demanded that Apple withdraw the iPhone 12 from the French market until it is able to "adopt all necessary corrective measures" to bring it in line with regulations. Failure to do so will result in Apple being forced to recall all iPhone 12 handsets.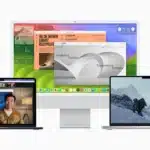 Apple made a lot of announcements at its iPhone 15 and Apple Watch launch event, and all of the hardware has a hefty price tag attached to it. But there was also news about some freebies.
Of course, Apple is not giving away any hardware for free, but there are a number of major OS updates on the horizon for Mac and iPhone owners. Apple has now finally revealed when macOS Sonoma will launch, following the release of numerous beta versions over recent months -- and it is earlier than many people were expecting.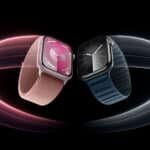 Apple today launched the Apple Watch Series 9, boasting a range of new features including a more powerful S9 SiP, a new double tap gesture, a brighter display, faster Siri, and Precision Finding for iPhone.
The device runs on watchOS 10, offering redesigned apps, new watch faces (including Snoopy, Palette, and Solar Analog), and improved cycling and hiking features.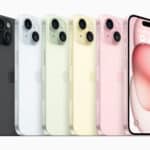 As well as the iPhone 15 Pro and Pro Max, Apple today also unveiled the iPhone 15 and iPhone 15 Plus. Both devices come with an industry-first color-infused back glass with a textured matte finish, and a new contoured edge on the aluminum enclosure.
The two models also feature the Dynamic Island, introduced in the iPhone 14 Pro last year, and an advanced camera system designed to help users take high-quality photos of everyday moments. A powerful 48MP Main camera enables super-high-resolution photos and a new 2x Telephoto option, offering users three optical zoom levels.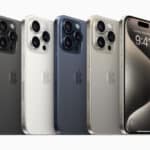 Apple has unveiled its latest flagship smartphones, the iPhone 15 Pro and iPhone 15 Pro Max, featuring a new design constructed from aerospace-grade titanium. This material, typically used in spacecraft, is both strong and lightweight, making these the lightest Pro models yet. The new design includes contoured edges and a customizable Action button, allowing users to personalize their iPhone experience.
The devices boast major camera upgrades, equivalent to seven professional lenses, including a more advanced 48MP Main camera system, improvements to Night mode and Smart HDR, and a new 5x Telephoto camera exclusively on the iPhone 15 Pro Max.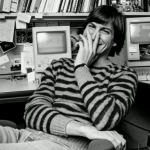 Apple Inc., the brainchild of Steve Jobs, Steve Wozniak, and Ronald Wayne, has transformed from a humble garage start-up into a global technology powerhouse since its inception on April 1, 1976. The trio's vision was to develop and sell personal computers, with their first offering being the Apple I, hand-built entirely by Wozniak and marketed by Jobs.
Introduced at the Homebrew Computer Club in Palo Alto, California, the Apple I marked the beginning of a technological revolution. Despite the company's modest beginnings, its vision was clear -- to bring an easy-to-use computer to the market. In 1977, Apple was incorporated without Wayne, who sold his share back to Jobs and Wozniak for $800. The same year, the company launched the Apple II at the West Coast Computer Faire, propelling Apple into the forefront of the burgeoning personal computer industry.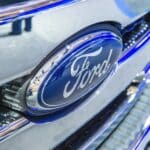 In a significant strategic maneuver, Ford Motor Company has announced the recruitment of Apple veteran, Peter Stern, to oversee its newly established Ford Integrated Services. This pivotal appointment signals Ford's intensified focus on enhancing software-driven customer experiences across its Ford Blue, Model e, and Ford Pro platforms.
Peter Stern's credentials are indisputable. Serving as vice president of Services at Apple for over six years, he played an instrumental role in the conception and execution of an array of Apple's services, including Apple TV+, Apple News+, and Apple Arcade. His expertise in integrating hardware, software, and service offerings will be invaluable to Ford's ambitious agenda.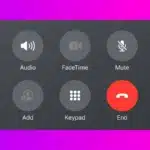 Change is often divisive, and with a UI tweak in iOS 17 Apple is certainly dividing opinion. In the latest beta version of the iPhone operating system, the company has made the decision to move the End Call button.
Shifting the button from the center of the screen -- where it has resided for many, many years -- is causing confusion and wails of discontent from beta testers. Having becomes use to the button being in a central position for well over a decade, users are complaining that the new location is a problem for muscle memory.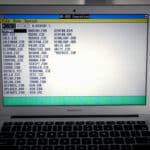 It's always fun to try and run old games and apps on modern versions of Windows, if only to see if you can, and how they'll look.
If that's not challenging enough, you could consider trying to run a really old version of Windows on hardware it was never intended for, such as a MacBook Air.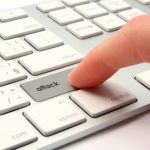 Historically Windows has been the favorite target of cybercriminals, but new research from Accenture suggests macOS is becoming a lucrative priority on the dark web and information on exploits is being traded for millions of dollars.
The Accenture Cyber Threat Intelligence (ACTI) team has noted a significant upward trend in dark-web threat actors targeting macOS from 2019 to 2022 and the volume from 2023 has overtaken 2022 in just the first six months.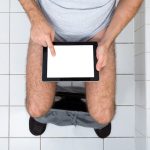 The second quarter of 2023 has painted a grim picture for tablet shipments, revealing a significant decline. As reported by the International Data Corporation (IDC), worldwide tablet shipments declined a stark 29.9 percent year over year, amounting to just 28.3 million units in total.
The once-prosperous market seems to be gasping for air, with top vendors recording double-digit losses. Attributed to weakened consumer confidence and decreased purchasing power, these negative impacts were further compounded by high channel inventory levels. The silver lining? IDC expects this issue to gradually improve in the coming months.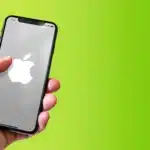 Apple has acknowledged a flaw in its Screen Time software that means children may be able to access their iPhones and iPads longer than their parents would like.
A bug in the Downtime feature can cause Screen Time settings to reset so unlimited access is possible. Apple has confirmed that it is aware of the issue and it working to "improve the situation". But users may have doubts about the importance the company is placing on developing a fix; the bug has existed for months, and has persisted through a patch that was supposed to address the flaw back in May.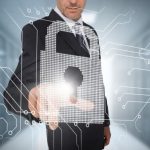 Workplace modernization has emerged as an important trend impacting organizations of all sizes, in all industries, and across all geographies. The move by so many businesses to embrace modern end-user technologies is anticipated to help improve recruitment, enhance employee productivity, and may have a measurable impact on talent retention.
One of the main forces behind workplace modernization is a belief that employees will be happier and ultimately more productive if they're able to choose the devices they use for work. Coupled with both technical and organizational support for anywhere work styles, employees are finding they have a much stronger voice in the selection of IT tooling and the accompanying workflows.