Facebook Messenger breaks away into a brand new dedicated website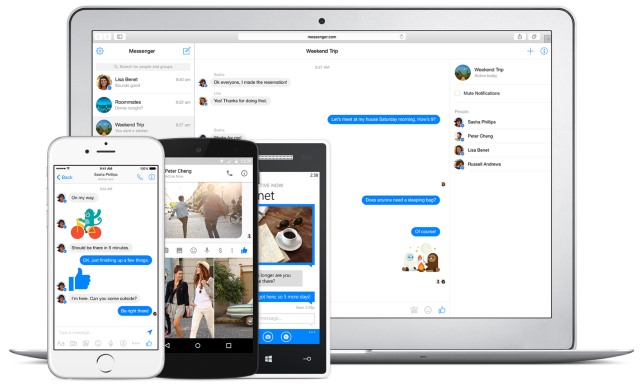 Today Facebook launches a new standalone website for its Messenger service. The separate interface means that it is now possible to chat with your Facebook contacts without having to visit the main Facebook website where you might run the risk of whiling away too much time reading through your timeline as well.
On mobile devices, Facebook has moved users to a dedicated Messenger app rather than allowing them to chat within the main app. By bringing the web-based version of the social network's chat tool in line with the iOS, Windows Phone and Android versions, Facebook has made chatting a distinct feature that can now be conducted completely separately in its own tab.
What is immediately noticeable about the new web interface is how much more room there is than in the old Facebook.com pop-up messaging system. Rather than forcing you to cast your eyes to the lower right hand corner of the screen to see messages as they arrive, Messenger.com offers a full-screen chat experience, and makes it easier to switch between multiple conversations.
Photo and video sharing is included, but there's a killer feature -- one which is likely to convince many people to move their conversations: desktop notifications. One of the problems with conducting chats on Facebook's main website is that there is no visible notification if you browse to another tab or application. They're not enabled by default, but if you head to Settings in web you can turn them on.
Starting right now, Messenger.com is available to all English speaking Facebook users, and it will roll out in other languages very soon.