Choosing an enterprise mobility program -- it's about combining ease with benefits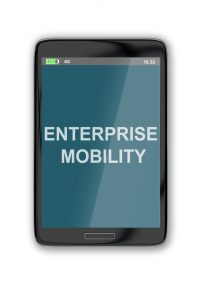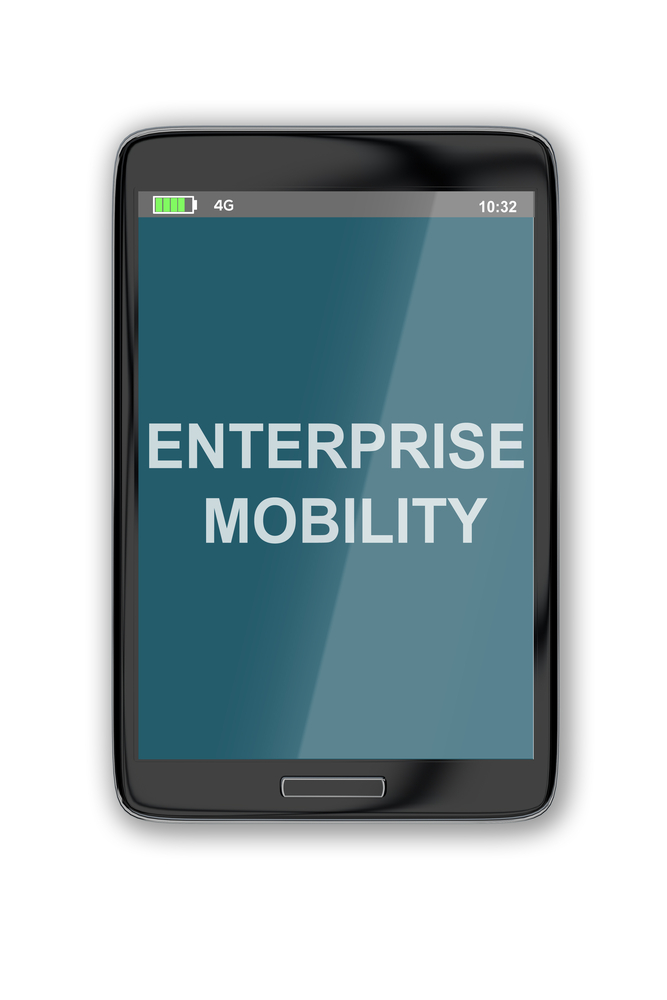 Technology is moving at warp speed, and any business who chooses to side-step the most-current innovations in that field is, quite literally, choosing to be left behind. Thousands of companies have successfully built their own apps through the use of an enterprise mobility platform.
Here, we will discuss what features to look for when choosing the best enterprise mobility platform for your business' particular needs.
Without an App, Your Company's Success Potential is Thwarted
There was a time when any number of people in the business world used to think websites would be no great contributor for a business's overall success. There was a time when others used to think blogs were meaningless and a waste of time. There was time, also, when some believed that social media would amount to nothing more than idle chit chat. Boy were they wrong! Believe it or not, that same type of mind-set exists, today, when it comes to apps not being included as an integral component of a company's operations. If your company hasn't embraced the idea of developing its own app, you are, or will be, eating your competition's dust.
Apps Add a New Way to Connect with Customers
By incorporating your company's own app, you provide an additional venue through which you can positively and continuously interact with your clientele -- both existing and prospective. But that's only the beginning. since an app will also allow you to actually track your clients' actions, relative to their connection with your company. Apps add a new dimension to a business' brand and operations -- clients love apps knowing that each little icon represents an intimate and instantaneous connection to the business or service they rely on, enjoy and benefit from.
Yes, apps are a crucial way your company can remain instantly connected with on-the-go customers as well as providing your patrons with effortless access to your product or services at any time. Additionally, with your own app, your customers can receive real-time notifications of your business' special events, launches and so much more! Visibility is crucial, too. Your business' app will always be visible on a phone's home screen, but your website will, probably, not be. After it's all said and done, apps are, truly, the most cost-effective and most-reliable venue you can use to reach out to your clientele.
If, however, you have concerns regarding the cost of incorporating an app, enterprise mobility software that can allay those fears. You might ask: How? The answer lies in enterprise mobility software having the ability to allow you to create a custom app from scratch!
Features in App Development You Simply Must Include
Here are some crucial elements an app development program should include:
Simplicity: Would it surprise you to know that creating the lion's share of your app can be accomplished with mere 'clicking' and 'dragging'? It's true! The whole point of purchasing enterprise-mobility-platform software should be to not only create your own app but be able to do it with ease!
Continual Development Updates: It would be very frustrating to complete the creation of your app only to find out it isn't what you had hoped it would be. To begin with, make sure there is a window in the interface that reveals what your app will look like while you are in the midst of developing it! And anytime you might make any modification during your app's development, the window should indicate what effects your additions or adjustments will generate.
Also, as a side note: the majority of manufacturers include a demo app on their websites; but if there isn't one, simply contact the manufacturer and request one. Though a demo can't offer a 360-degree, panoramic display of every detail of the software, at least you can glean a good idea of what you can reasonably expect from your software purchase.
Seamless Assimilation: It is absolutely vital your app have the ability to work in-sync with your company's internal logic. For example, if a customer-facing app is your current goal and if you handle in-house inventory, you would want your app to be able to connect with every logistical detail concerning your internal inventory system as well as necessary shipping. Without seamless assimilation, you will be forced to establish a third-party connection or take orders manually as they reach the firewall. Those types of alternatives are problematic, to say the least.
Additionally, if a created app for your employees is embedded with hindrances, your employees could, conceivably, come up with their own; and that has "potential security breaches" written all over it.
Fortified Security: If security is not a top priority with an enterprise mobility program, look elsewhere -- the consequences are obvious. Also, during the creation of an app, windows of opportunity exist for nefarious entities to compromise your company's internal system. With increased instances of employees attempting access to internal systems during an app's development, it paves the way for hackers to seize the moment of opportunity. And if you are creating an app for just employees, then the attempts of access are enhanced, posing an even greater risk.
This is where encryption makes its grand entrance! Encryption is designed to shield a company from hacking of all types -- each and every time communication is relayed from your app to your company's internal logic. With that being said, it is still wise to consider role-based access for your users. Programs that offer this valuable function make is far easier to organize and manage access in addition to you remaining less concerned about who might be using your app as well as how they might be using it.
App Management: It's vital to secure an enterprise mobility program that offers a variety of security features. Take, for example, having a digital imprint generated each time someone accesses your app, and then having the ability to supervise what that person might do as they use the app. Not only would this serve as an added security measure but it would help you gain more insight as to what users might desire if you were to develop a new-and-improved app, later on. It can be said, with a fair amount of certainty, that even when an enterprise mobility program is in place, the first development of an app probably won't be one's last. If, however, your platform has embedded management features, you have the ability to update your app, predicated on what needs to be modified. Then you can send an update to all the apps that have been downloaded on various devices.
By using the right kind of software to develop your business' own app, you will create an ally, quite literally, that will enhance your business' operations, drive business goals and increase potential for growth. Here are two compelling stats: Geekwire states that app-use absorbs the vast majority of the two and a half hours per day consumers spend on their smart-phones. Also, Nielsen tells us that for the year 2014, mobile device users over the age of 18 utilized apps 65 percent more than they did for the two years prior -- food for thought. So, would your business benefit from its own app? Chances are, it would, indeed!
Photo Credit: hafakot/Shutterstock
Lily Luo is a marketing manager for Rocket Software. She covers topics about terminal emulation and enterprise mobility.