Valve and game publishers face EU probe for geo-blocking, ASUS for online price-fixing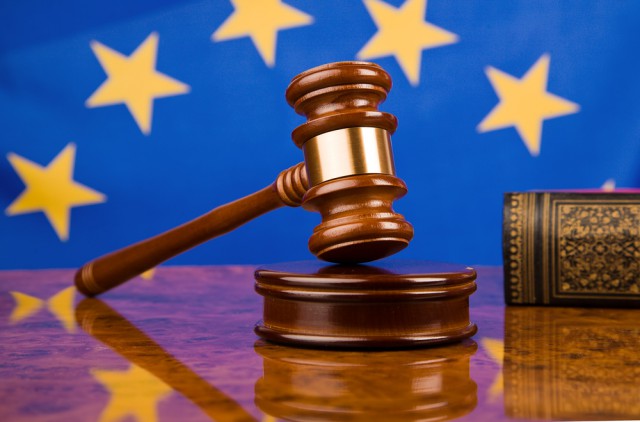 Valve, the company behind games distribution platform Steam, is being investigated by EU antitrust regulators. Agreements in place between Valve and five game publishers that implement geo-blocking in titles could breach European competition rules.
Valve, alongside Bandai Namco, Capcom, Focus Home, Koch Media and ZeniMax, is under investigation to determine whether the practice of restricting access to games and prices based on location is legal. At the same time the European Commission is launching an investigation into ASUS, Denon & Marantz, Philips and Pioneer for price manipulation.
The investigation into the four electronics manufacturers centers around the fact that the companies restricted the ability of online retailers to set their own pricing for goods. European investigators say: "The effect of these suspected price restrictions may be aggravated due to the use by many online retailers of pricing software that automatically adapts retail prices to those of leading competitors. As a result, the alleged behavior may have had a broader impact on overall online prices for the respective consumer electronics products."
Announcing the investigation into geo-blocking, the European Commission says:
The investigation focuses on whether the agreements in question require or have required the use of activation keys for the purpose of geo-blocking. In particular, an "activation key" can grant access to a purchased game only to consumers in a particular EU Member State (for example the Czech Republic or Poland). This may amount to a breach of EU competition rules by reducing cross-border competition as a result of restricting so-called "parallel trade" within the Single Market and preventing consumers from buying cheaper games that may be available in other Member States.
Commissioner Margrethe Vestager said: "E-commerce should give consumers a wider choice of goods and services, as well as the opportunity to make purchases across borders. The three investigations we have opened today focus on practices where we suspect companies are trying to deny these benefits for consumers."
The Commission says that the investigations have been launched "on its own initiative", and there is no word on how long they may take to complete.
Photo Credit: Lisa S./Shutterstock