Sony Ericsson's Xperia X1 takes on iPhone, HTC Touch

On the first official day of the Mobile World Congress in Barcelona, Sony Ericsson showed off its forthcoming touchscreen phone, the Xperia X1, its first Windows Mobile device.
It is quite a big sentiment for an equally large development development for both Sony Ericsson and Microsoft. With this phone manufacturer now on board, all of the top five cellular hardware producers except for Nokia now make a Windows Mobile handset.
The device offers several input options: In addition to the "panel" touch interface -- which bears a passing resemblance to Vista's Flip3D -- it has a 4-way D pad, an optical joystick, handwriting recognition, and a full QWERTY keyboard. The keyboard is revealed by a unique arc slide.
Having a 4.3" x .7" x 2.1" profile, and weighing only 5.1 ounces, the majority of Sony Ericsson's device is, of course, comprised of a 3" 800 x 400 VGA touch display. It has UMTS/HSDPA/HSUPA connectivity at 900/1700/1900/2100 frequencies, as well as EDGE 800/900/1800/1900.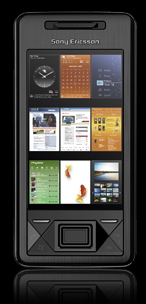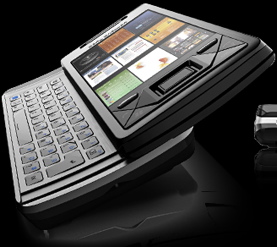 A 3.2 megapixel camera also comes standard with the phone, which offers 30 fps VGA video recording and playback. Onboard memory is only 400 MB, but can be expanded with Sony and SanDisk's proprietary Memory Stick Micro memory up to 8 GB.
The X1 will face tough competition in the market from HTC's successful Touch line of Windows Mobile phones.
---
This 90-second preview-style commercial for Sony Ericsson's new Xperia X1 could be featured in theaters in the coming days.
---
When a company used a Beatles tune in its advertisements, it used to mean serious business. The Fab Four's property saw remarkably limited use by corporations since the infamous Nike ads using "Revolution" in the late 80's. But since Sony/ATV has slackened the restrictions on Lennon/McCartney composed tunes, Sony Ericsson's Xperia X1 takes users on a "Magical Mystery Tour" in its debut commercials.