Netflix grows VoD wings with new set top box

Today, standing up as one of the three mystery partners Netflix mentioned at the end of the first quarter, Roku has released the first Netflix set top box.
At the beginning of this year, Netflix showed that it had a firm grasp on the future of home video market, giving DVD (hard copy media) until about 2013 before it becomes irrelevant, and emphasizing the company's future in streaming on-demand video.
Then, in late April during its first quarter 2008 earnings call, Netflix CEO Reed Hastings discussed the upcoming availability of an LG-branded Netflix set top box and three more devices from unnamed partners.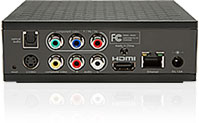 Today's announcement from Roku is presumably the smaller fourth partner Hastings said would "likely launch sooner than Q4 2008."
Roku's set top box has a taller profile than an AppleTV unit, but a smaller footprint (5" x 5" vs 7.7" x 7.7") and offers RCA, S-Video, component video, HDMI and optical audio outputs. The device is HD-ready, but whether content is available in high definition is entirely upon Netflix. Early reports of the service's picture say it is "near DVD quality" but nowhere approaching HD yet.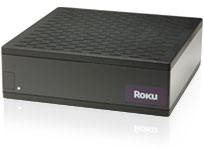 The box costs $99 and is available now through Roku's site, and there is no additional charge added to subscription fees for using it. Active members with an unlimited Netflix rental subscription and an Internet connection faster than 1.5 Mbps can ostensibly plug in and start streaming right away.
After battling bitterly with Blockbuster for control of the video rental market, it looks like Netflix will be the one to emerge intact. Recent talks about merging Blockbuster with Circuit City have received a lot of publicity after an initial buyout offer from the electronics retailer.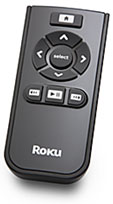 The service is roughly similar to Vudu and AppleTV in terms of method of delivery and concept, but as a purely streaming service from a video rental company, it could be classed with now-bankrupt Movie Gallery/Hollywood Video's glitchy MovieBeam service that closed down operations at the end of 2007.