Small, portable WD 320 GB drive comes to Macs

Western Digital today introduced its 320 GB My Passport Studio Portable line of hard drives for Mac computers, which eliminate the need for an external power adapter.
At less than five ounces and measuring 3.2" x 5.0" x .71", the FireWire 400- and USB 2.0-powered hard drives. Since the HDDs have been designed to be portable, WD used a shock-resistant enclosure that will allow it to take a minimal amount of damage.
Apple Leopard OS X users will be able to back up data easily using the Apple Time Machine backup feature, which has been in use since the OS launched in October 2007.
WD also announced 160 GB and 250 GB models. The 160 GB HDD costs $130, while the 250 GB HDD costs $159.99, and the 320 GB HDD is available for $219.99. Some retailers have the two larger HDDs on back order, but the WD Web site has all three in stock.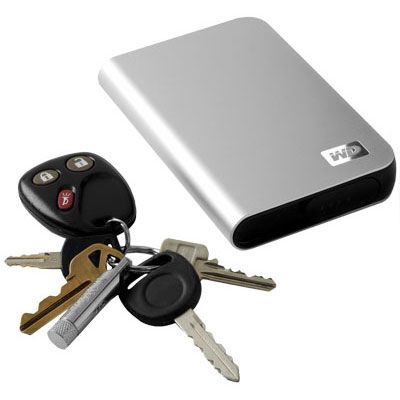 The renewed popularity of Macs over the past several years has sent HDD manufacturers scrambling to create products that are able to work on PCs and Macs, due to a spike in demand. For example, the WD VelociRaptor 10,000 RPM SATA 300 GB HDD introduced last month can be used with PCs and Macs, while storage products from Apricorn, Seagate, and Western Digital offer similar products.