Opera opens its Mobile 9.5 beta for PocketPC

The first beta of Opera Mobile 9.5, initially only available for touchscreen Windows Pocket PCs running Windows Mobile 5 or WM6, is still missing about a third of Opera Mobile 9.5's expected features.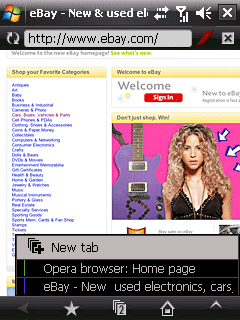 Though it's still in the early stages of its lifespan, this first beta of Opera Mobile 9.5 maintains Opera's traditional focus on providing a fast browsing experience, while making it more similar to the popular Opera Mini.
It offers a redesigned interface with navigation icons stationed in a bar along the bottom of the screen. When you click on one of these icons, a contextual menus pops up. By default, pages load in full-screen view with only a transparent "menu" icon in the lower right hand corner. This leaves open more screen real estate while you're browsing.
Dragonfly, Opera's open source developer toolkit, is also included in this build, officially offering cross-platform support for the first time. Only in its second alpha release, Dragonfly lets developers debug JavaScript, inspect CSS and the DOM (Document Object Model), and view any errors through their phone, exactly the same as they can with the desktop version.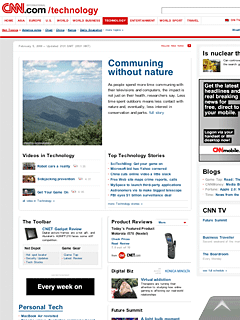 Opera has said that "all major platforms" (including Symbian, Windows Mobile, and Linux) will be getting Opera Mobile 9.5 as both a standalone browser and SDK, but has not issued a date when its public beta releases will take place. They will, however, be announced separately.