Details on LG's Netflix-enabled BD300 Blu-ray player, latest HDTVs

LG has released more information about its Netflix-enabled BD300 Blu-ray player, while also introducing new LCD HDTVs -- the "ultra-thin" LGX Series, and the LG90, a model with 1080p resolution.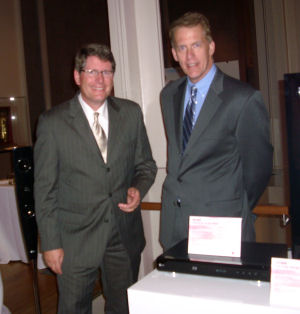 NEW YORK (BetaNews) -- No longer does it need to be "Super Blu." In a meeting with BetaNews, Allan Jason, VP of sales and marketing, confirmed that unlike its second generation BH200 hybrid disc player, its third generation BD300 will support only Blu-ray, as well as streaming video content from Netflix.
"We want people to have a choice of [playback from] disc and streaming video while watching our HDTVs," Jason told BetaNews at an LG press event here Thursday night.
In a preview for BetaNews at the event, Jason and Netflix CEO Reed Hastings showed video from both sources playing on an LG HDTV. From the BD300's main menu -- accessible through the "home" button on the remote -- users will be able to choose between video streaming through the "Netflix Watch Instantly Service" and video playback from Blu-ray disc.
Other menu choices will include setup, photo, and music. LG's specifications mention "Dolby True HD," but it's still unknown whether the BD300 will support DTS-HD Master Audio soundtracks.
---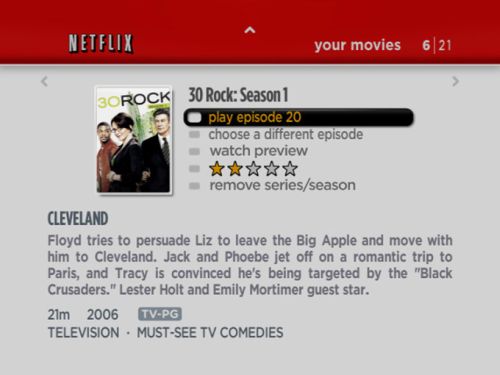 ---
Jason also told BetaNews that the player -- which is outfitted with Ethernet for broadband connections -- will use BD-Live for interactive content applications such as the "value-added" video outtakes and celebrity interviews being incorporated into Blu-ray disks through BonusView.
The BSD's Netflix capabilities are essentially the same as those of the standalone Roku Netflix player. The front panel of the BD300 features a USB port for plugging in peripherals and networked PCs.

Although exact pricing has not yet been set, Jason said that the BD300 will sell for less than $500. The price will include a free two-week trial subscription to Netflix.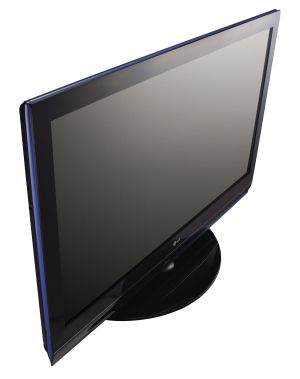 Also during the event, Tim Alessi, LG's product development director, said that the new LG90 LCD HDTV will feature "full" HDTV resolution of 1080p, in addition to a teardrop design and an LED backlighting system for producing deep blacks through a 1,000,000:1 dynamic contrast ratio.
"Everyone's trying to offer the 'blackest of the blacks,' and so are we," Alessi told BetaNews. The 47LG90 unit shown in New York has a 46.9-inch diagonal screen.
LG's new LGX Series LCD HDTV, on the other hand, is billed as the slimmest LCD HDTV on the market, with a depth of only 1.8-inches. The 42LGX model on display in New York has a 42-inch diagonal screen and features a 50,000:1 dynamic contrast ratio.
Both new HDTVs come with 24P Real Cinema, for running HD movies at the 24-frames-per-second speed they were originally filmed in; TruMotion 120HZ, for producing clear images even during fast action scenes; Clear Voice audio; LG SimpLink connectivity; invisible speakers; support for ISFccc, USB 2.0, MPEG; and MP3; and an "intelligent sensor" for saving on power consumption and adapting elements such as picture brightness and contrast to the surroundings.