BlackBerry Bold on sale in US today

Finally, after several international false starts and domestic delays, the 3G BlackBerry Bold has premiered at AT&T stores and online in the US, with an offer of free Wi-Fi at some AT&T hotspots.
AT&T has announced that Research In Motion's BlackBerry Bold is now available for purchase, and like other AT&T exclusive smartphones, it receives free Wi-Fi at AT&T hotspots nationwide when accompanied with an unlimited data plan.
Aside from the device's 3G and Wi-Fi capabilities, the BlackBerry Bold has Quad-Band GSM, aGPS, Bluetooth, a 2 Megapixel camera with 3x digital zoom, and media player capabilities with support for XM radio and Napster Mobile. Processing is handled by a Marvell PXA chipset, that is based around an Intel XScale 624 MHz processor, and that provides 1 GB of onboard storage, extensible to 16 GB via MicroSD.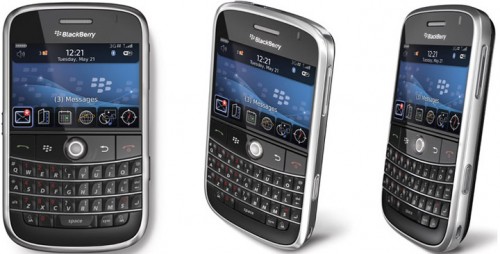 Hopefully, the Bold's launch in the US signifies an end to the still-mysterious troubles that caused it to be pulled from UK shelves, and repeatedly delayed elsewhere.
With a two-year AT&T contract, the BlackBerry Bold costs $299.99.