Ooma previews a 'free-for-life' VoIP device for the home

NEW YORK, N.Y. - ISP and consumer VoiP specialist Ooma will soon start selling its phone system in Best Buy stores and other retail outlets, while also bringing out a new model named Telo which adds cordless phones to the "free calling" mix.
Under Ooma's current plan, a consumer pays $249.99 for an Ooma phone system, and all calling inside the US is then "free for life," according to Matthew Podboy, who heads up affiliated company Voce Communications.
Speaking with BetaNews at last night's CES [email protected] press event, Podboy said that Ooma's bundled services, available at no extra charge, include caller ID, call waiting, and voice mail. You can also get a set of "premium" services by paying an extra $99.99 per year. New features can be downloaded over the Internet to the Linux-based phone system.
The startup's upcoming redesigned phone system, Telo, will feature a new look, along with a cordless handset based on DECT (Digital Enhanced Cordless Telecommunications) 6.0 technology.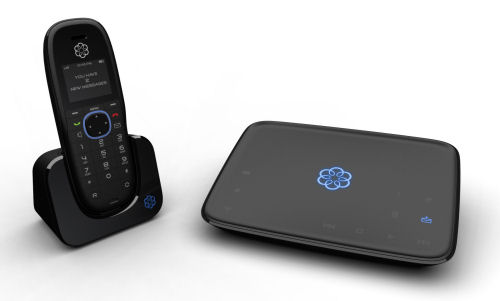 With the new Telo model previewed last night, each Ooma hub unit will support up to six cordless handsets, for various rooms in the house. The handset will provide capabilities that include speaker phone, mobile transfer, connected phonebook, and "high-definition" voice, to name a few, he said.
The "mobile transfer" feature will let you transfer "Ooma calls" to and from a cell phone. "Connected phonebook," on the other hand, will let you upload your phonebook online and access it directly from the Telo handset, BetaNews was told. HD voice -- for better clarity -- will only be usable when both parties have Telo handsets.
Starting during the holiday season, more than 1,000 stores will be selling Ooma phone systems, including Best Buy, J&R, Fry's Electronics, Micro Center, and Datavision retail locations, according to Podboy.