Dell thin clients feature SUSE Linux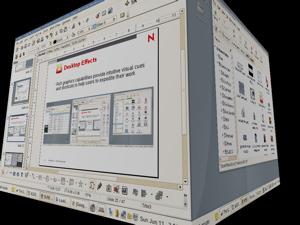 Dell's new OptiPlex Thin Client devices will be pre-loaded with Novell's <!external href="http://www.novell.com/products/thinclient/">SUSE Linux Enterprise Thin Client. This version of the SUSE Enterprise Linux desktop is optimized for use on the smallest thin client footprints, offering images from 128MB in size.
Linux is the preferred operating system for resource-constrained devices, and IDC in June forecasted that it will reach 30.5% OS market share on thin clients by 2011, totaling around 1.8 million Linux-based units.
Dell's OptiPlex thin Clients can be configured with a single core Intel Atom 230 processor or a dual core 330, hold between 512MB-4GB of 800MHz DDR2 Non-ECC SDRAM, and have between 512MB-2GB of Flash Memory.