Paul Allen's Charter Communications: Bankrupt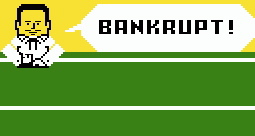 Charter Communications, the United States' third largest cable company -- headed by Microsoft co-founder, owner of the Seattle Seahawks and Portland Trailblazers, <!article id="970250105">Paul Allen -- has filed for Chapter 11 bankruptcy protection.
The company announced on February 12 that it would begin the "financial restructuring" processes pending agreements from committee members and debtors. Today, <!external href="http://phx.corporate-ir.net/phoenix.zhtml?c=112298&p=irol-newsArticle&ID=1270542&highlight=">the restructuring officially began.
<!media right>Kirkland and Ellis, LLP is Charter's legal counsel for this process, the same company <!article id="1236366562">recently hired by Blockbuster for "refinancing and capital-raising initiatives," that the company was careful not to call "bankruptcy."
Charter will be running on cash during the restructuring, and said it has enough of it to avoid debtor-in-possession (DIP) financing.
"Charter's operations are strong, and throughout this process, we will continue serving our customers as usual," said Charter President and CEO Neil Smit. "We look forward to an expeditious restructuring, and once completed, we believe that Charter will be a stronger company."