Linux game console beta opens, includes 100 test units

Linux-based video game console EVO from Envizions is available for pre-order today. The system is based on a 2.4GHz Athlon 64x2 4850E+ CPU with 2GB of DDR2 expandable to 4GB, an ATI HD3200 graphics processor, a 120GB HDD, and other customizing options.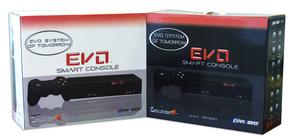 Unfortunately, the company has rather messily publicized the console's pricing. The "Beta" version of EVO is listed on Envizions' site for $379 (Linux) and $479 (Windows), but is also listed as costing $799.99 for the EVO Smart Console HD (Vista), and $499.99 for the EVO Smart Console (Mirrors Evolution) on the console's dedicated site.
According to the company's announcement on April 1, the consoles were listed as $279-$350 for resellers, OEMs and early adopters. The retail price, says the company, will be $379 after April 17.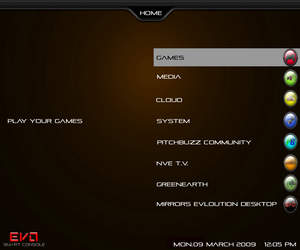 First, however, a beta program will make 100 consoles available for purchase, and the testing period will last until June 17. Games will be distributed as downloads and on SD cards for $19.95.
In a similar state of preparedness, the Linux-based handheld Pandora has been making waves as it progresses through its stages of readiness. That $330 device has not yet reached the mass production phase, but it is nonetheless approaching. The group's "to-do list" puts several tasks in the range of one month for completion, but mass production and board testing will take several combined months.