Android gets augmented reality for stars, check out the barcode

Today, Google released Sky Map for Android, a free program which uses GPS, compass, and other sensory data to label the stars, constellations, planets and other heavenly bodies when a user aims his android device at the sky, sort of a handheld extension of Google Sky, which debuted almost two years ago.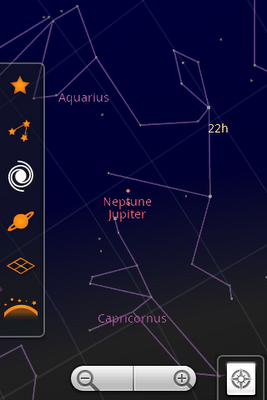 Since Sky Map doesn't require a line of sight to ascertain the user's location, the phone can be aimed in any direction, and locate constellations wherever they happen to be in space relative to the user's position. This means night or day, indoors or out, the phone can be aimed in any direction and grab any celestial data and still have the app weigh in at only 60 KB.
So far, all of the first-party apps for Android (that is, those supplied by Google) have been excellent. If your Android phone is equipped with a barcode scanner, aim it at the image below to automatically go to Sky Map in the Android Market and download it for free.