Adobe un-Flexes Flash, a surprise DoJ move on copyright, and scary ex-employees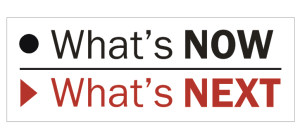 For the love of Pete don't tell Joe Biden, but a brief handed down Friday by the US Justice Department turns its back on movie and TV lobbyists in favor of the reality-based community. That's coming up in What's Next. First, we have snapdragon sightings, some more scary ex-employees, and the press discovers what many of you beta testers already know and love, a Microsoft gift for Firefox users that just keeps on giving.
<!media id=3317 center>
Adobe releases bevy of dev tools, fixes naming weirdness
8:00 am EDT Monday, June 1, 2009 · Flash and Flex and Foof and Feh and really, it's high time Adobe regained control of its naming system. And so the company is attempting to do, rebranding Adobe Flex Builder as Adobe Flash Builder on the day it officially releases a <!external href="http://labs.adobe.com/technologies/flash/">public beta of version 4 of that product, along with Adobe Flash Catalyst and the open-source Flex 4 framework.
Obviously, Adobe already had a platform for Flash under way, but this morning's move redraws the boundaries and colors the map the proper color. Flash is now Flash whether you develop with it or deploy it, and that makes a lot more sense. Furthermore, the company is releasing for the first time a tool called Flash Catalyst, which is an alternative to Flex -- correction, to Flash Builder, aimed at the designer and the non-programmer. Which is, I suppose you could say, a nice expression of Adobe's desire to expand the platform in new directions. We'll have more on Adobe's new flash of marketing brilliance throughout the day.
Ooh, Snapdragons!
12:00 am EDT, Monday, June 1 · Inventec, a Taiwanese OEM that builds laptops for a number of name-brand labels, announced on Monday that it will ship as many as four Snapdragon-based netbooks by the end of the year. (However, Qualcomm would like you to stop calling them "netbooks" and start calling them "smartbooks," since "netbooks" are powered by Intel's Atom chip.) The Snapdragon is built around the Arm core and will most likely run some flavor of Linux, though an Android version isn't out of the question. The processor doesn't do Windows.
Qualcomm's very busy growing Snapdragons at this year's Computex show, on this week in Taipei. Asus, Foxconn, HTC and Toshiba are among the other firms <!external href="http://sev.prnewswire.com/computer-electronics/20090531/LA2498731052009-1.html">demonstrating gear based on the chipset.
eMusic stocks up in a big way
Evening of Sunday, May 31 · Between iTunes and Amazon's music store, you might forget sometimes that there are other good music download sites out there. One of the stalwarts, eMusic, has been waving the flag for offbeat and independent labels for years. But music collections that don't expand their vision periodically aren't much fun, and so company CEO Danny Stein <!external href="http://17dots.com/2009/05/31/more-of-the-good-stuff/">announced in a blog post on Sunday that the service will soon be adding some very high-profile major label catalogs to its offerings.
The presence of Arista, Epic, and the like may unnerve the faithful (who tend to be less oriented to whatever bubblegum's topping the charts), but some of the artists the new catalogs will add to the collection -- Leonard Cohen, Springsteen, the Strokes, to name but a few -- make very good sense for the eMusic audience. Commenters on the post were generally very enthusiastic, with a comment by "tlmuda" that "This is terrific news. As long as eMusic keeps its focus by concentrating its promotion on indie labels and the spirit of discovery of new music, I'm all for it!" representative of the mood.
Twitter fall down go boom, famous guy affected
Sunday evening, May 31 · It was a rough weekend for Twitter, which experienced intermittent Fail Whales and backlogs through Sunday night. Apparently some user accounts were also knocked offline, as we gather from Robert Scoble's obsequious "Um, @ev @biz @jack Twitter has locked Fred Davis out of his Twitter account. He's the co-founder of Wired Magazine. You might want to fix" <!external href="http://friendfeed.com/scobleizer/06955ff6/um-ev-biz-jack-twitter-has-locked-fred-davis-out">FriendFeed post Sunday evening. (For someone who's allegedly all about the democratic nature of new media, Scoble seems dangerously close to sounding like a suckup here. Or is the co-founder of a Conde Nast print magazine really more worthy of speedy Twitter service?)
<!image id=3319 center> Monday's tech headlines
Washington Post
· Brian Krebs has finally discovered Microsoft's <!external href="http://voices.washingtonpost.com/securityfix/2009/05/microsoft_update_quietly_insta.html">stealthy little handout: a particularly nasty add-on for Firefox, the "Microsoft .NET Framework Assistant." If you're a Firefox beta tester, that's typically when you're introduced to it: It only works for the RTM edition of Firefox, but trying to clean it out of your system is one of those punishing little exercises you have to wonder whether Microsoft actually designed that way.
But that's not the biggest complaint: Engineers have noted that this charming little dickens carries forth one of the .NET Framework's biggest security holes (which Microsoft has quietly denied): allowing Web sites to install software on your computer without permission. Even better, you can only <!external href="http://blogs.msdn.com/brada/archive/2009/02/27/uninstalling-the-clickonce-support-for-firefox.aspx">uninstall the foul thing by going to Microsoft and jumping through a few more hoops. Microsoft, do you understand that this sort of thing is why people hate you? Do you?
· Spooky guys in black SUVs! Unmapped cables feeding data to intelligence agencies! Enter the world of "<!external href="http://www.washingtonpost.com/wp-dyn/content/article/2009/05/30/AR2009053002114.html">black wire," where no backhoe driver is safe from visits from people who would tell you whose fiber you just cut but then they'd have to... you know.
· In northern Virginia, investigators in Prince William County are <!external href="http://www.washingtonpost.com/wp-dyn/content/article/2009/05/29/AR2009052903291.html">wrapping up an investigation into a county-government fraud case that may have funneled as much as $9 million of taxpayer money to certain "preferred" vendors. Some of the money may have gone overseas. Three civil servants have been sacked so far.
· Kim Hart went to the annual symposium of the University of Maryland's Human-Computer Interaction Lab last year, and all we got was a <!external href="http://www.washingtonpost.com/wp-dyn/content/article/2009/05/31/AR2009053102340.html">head full of ideas about how public and private research concerns could use of the tidal wave of data we create.
New York Times
· There's an <!external href="http://www.nytimes.com/2009/06/01/business/media/01iht-cache01.html">interesting article this morning on how a data breach -- specifically, a disk full of leaked expense records -- is causing serious uproar not only in the UK's Parliament but among its old-line media as well. (Stick with the piece past its clunky opening, or just start reading at the third paragraph.)
· Your reporter feels funny about calling this news, but Google was <!external href="http://www.nytimes.com/2009/06/01/technology/internet/01google.html">making noises at BookExpo about getting into the e-book arena. You don't say.
San Francisco Chronicle
· The Chron's <!external href="http://www.sfgate.com/cgi-bin/article.cgi?f=/c/a/2009/06/01/BUSM17STJR.DTL">trying hard to get excited about next week's E3. They really are. Trying hard.
· Seriously, ten years since Napster launched? How time flies when your hard drives are overflowing. Benny Evangelista has <!external href="http://www.sfgate.com/cgi-bin/article.cgi?f=/c/a/2009/06/01/MNI917R8PB.DTL">an assessment of the past decade and <!external href="http://www.sfgate.com/cgi-bin/blogs/techchron/detail?blogid=19&entry_id=40851">an interview with Shawn Fanning.
· In related news, the paper reviews the <!external href="http://www.sfgate.com/cgi-bin/article.cgi?f=/c/a/2009/06/01/BUBV17RF99.DTL">best earbuds available for under $100. Worth a visit if only for the double-take when Apple's earbuds get a four-star rating; no, Virginia, they don't mean the garbage set that came with your iPod.
Wired
· The FBI's looking at a former employee in the case of a Texas power company whose system got hacked <!external href="http://www.wired.com/threatlevel/2009/05/efh/">after the guy was canned. (Confidential to the HR pros at Dallas' Energy Future Holdings: When you go to the trouble of firing a guy and escorting him off the premises, do take a moment to cut off his VPN access before he has time to get home and log in.) Among the company's holdings: a nuclear power plant, which Dong Chul Shin emailed after his firing asking what would happen if the reactor's load were increased to 99.7 percent of capacity. High IQs all around in this situation, clearly.
· NASA has accumulated enough satellite imagery over the years to make for some really arresting <!external href="http://www.wired.com/wiredscience/2009/05/earthobservatoryvideos/">time-lapse video. Some of it shows good stuff (post-war land recovery in Mesopotamia), some of it shows bad stuff (the death of the Aral Sea), and the clip below shows the rise of Dubai. The resolution's so good you can almost see the camps full of <!external href="http://www.independent.co.uk/opinion/commentators/johann-hari/the-dark-side-of-dubai-1664368.html">imported slave labor.
WHAT'S NEXT? Hollywood takes surprise loss in copyright case...