Not quite a Firefox release candidate, it's 'Beta 99'

---
Download Mozilla Firefox 3.5 Beta 99 for Windows from Fileforum now.
---

Already, Mozilla Firefox testers have already swallowed one unanticipated renumbering of the browser, so perhaps they'll be more acclimated to this development from last night: With two successive weekends of testing having been completed, and with kinks apparently remaining in what Mozilla wanted to call its Firefox 3.5 Release Candidate, the candidate for the Candidate was publicly released today anyway…just not as the RC.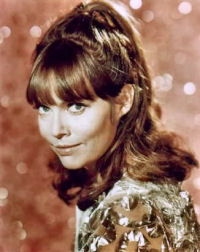 With it evidently already being too late to call it "Beta 5" (which it almost was anyway), the organization decided to release the build to the general public as "Firefox 3.5 Preview," which harks back to the pre-1.0 days in 2004, when Release 0.10 was distributed as "Firefox Preview Release." Meanwhile, on the organization's servers and in the About box, the new public test release identifies itself as 3.5 "Beta 99."
While Mozilla is asking its partners and friends to help distribute Beta 99, it's advising that any such distribution come with an explicit warning:
While this release has not yet completed the testing required to be declared a release candidate, it is considered stable for daily browsing use and we appreciate your assistance in helping us test and evaluate this preview release.
This morning, Mozilla resumed submitting nightly builds of Firefox 3.5 to its private testers. What changes there must be in the code between Beta 99 and this morning's private build may not reflect much on JavaScript performance at all. In our Betanews tests on a physical platform, we did notice that in both Windows Vista and Windows 7, the regular expression portion of the SunSpider test was noticeably slower -- by about 16% in Win7, 11% in Vista. But other speed tweaks managed to make up for that singular pothole entirely, bringing the performance of Beta 99, this morning's RC private build, and this morning's private build of Firefox 3.6 Alpha 1 to a rock-solid three-way tie score of 7.44 in our performance index.
---
A word about our Windows Web browser test suite
---
The differences in Windows 7 performance were noticeable, but very slight: This morning's private build of 3.5 RC also showed the speed dip in SunSpider regular expressions, but pulled negligibly ahead of Beta 99 for an index score of 9.26 versus 9.23. Slightly slower JavaScript performance in Win7 took today's private build of 3.6 Alpha 1 down a notch at 9.09.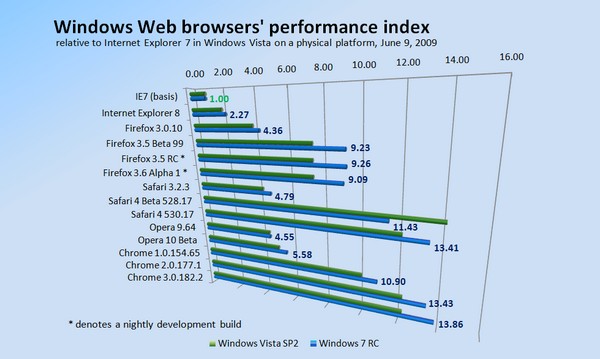 ---
Download Mozilla Firefox 3.5 Beta 99 for Linux from Fileforum now.
---