Google Chrome OS: Too little, too early

I so want to root for Google, but I'm having a tough time denying the power of history.
On the surface, Google's announcement this week that it's developing a new primarily-for-netbooks operating system called Google Chrome OS, is good news for an industry badly in need of an operating system rethink.
The paradigm that made so much sense a decade ago -- a full-service OS on PC-based hardware that generally sat in one place and connected to the rest of the world via a hardwired Ethernet or, gasp, phone cable -- has largely been replaced by mobile, wireless devices of all shapes and sizes. Whether it's a cell phone, smartphone, netbook or laptop, today's devices need to be instant-on, quick-to-connect, and universally compatible with a growing range of network-based software and services. The monolithic OS that helped build Microsoft's fortune is largely a relic of the past. Sure, we all still use Windows, and it isn't going away so quickly, but we know the days of ever larger platforms are over.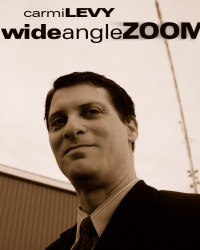 Microsoft has already recognized this shift. Dust-ups over Vista's size, performance, and fit with mainstream hardware have driven a change of heart in the OS division. Windows 7, due this October, reverses years of unchecked feature/size growth and heralds a return to a leaner OS architecture that plays nicely with everyday hardware. It also fills a gap in the suddenly hot netbook market that forced an off-balance Microsoft to sell low-margin XP by the millions because Vista was just too big to fit on these petite machines.
The cynic in me believes Google pre-announced its upcoming OS to steal a little bit of Microsoft's thunder and tweak its arch enemy in the months leading up to what some are calling the most crucial product release in the Redmond vendor's history. That same cynic in me believes Google doesn't have anything approaching alpha code at this point, but couldn't resist the urge to rain on Microsoft's parade.
With the two companies squaring off in a growing number of product areas, including search, productivity software and mobile operating systems, it was only a matter of time before they started going at it in the OS space, too. I just don't buy the Google Kool-Aid that this one company will successfully dominate every aspect of our on- and off-line experiences. If this were the case, we'd all already be using Google Chrome as our primary -- and only -- browser, and we would all be chomping at the bit to dump Windows. But despite the broad-based whining over Microsoft's bungled Vista marketing effort, the world remained decidedly Windows-centric. And although the OS landscape is changing rapidly -- indeed, we all seem to wish the OS as we know it would simply fade into transparency -- Windows will own the market for the foreseeable future.
"The cynic in me... believes Google doesn't have anything approaching alpha code at this point, but couldn't resist the urge to rain on Microsoft's parade."
An OS isn't a feature-stripped online productivity app. It takes years of partnership building to build a broad and deep ecosystem around it. To wit, it took Microsoft over five years and two ridiculously underwhelming releases until Windows 3.0 finally hit something approaching critical mass. For any OS to succeed in this day and age, the list of stakeholders who must be satisfied is long:
• Vendors Accustomed to a decade-and-a-half of near-total Windows devotion, they aren't about to disassemble a business model that's generated consistent revenue streams for them. I know Google's trotted out a laundry list of Tier-A vendors as proof that it deserves to play in the big leagues. But the heavy hitters on that list haven't committed to divorcing Microsoft and marrying Google. They're kicking the tires, keeping their options open and preparing for an inevitable tomorrow when Windows, Google Chrome OS, and any other OS look very different than what's available today. Google hasn't won them over just yet.
• Consumers/end-users After spending 15 years learning how to navigate through Windows, they're not about to chuck their hard-won knowledge in favour of a radically different environment and interface. If "free" was enough incentive to make the switch, we'd all be using Linux by now. When my mother-in-law says she hates Windows enough to seek out something else, I'll believe Google's value proposition. Until then, I don't see end-users running for the door.
• Developers The Windows ecosystem, battered as it is by the recession and ongoing doubts about the long-term stability of the franchise, remains the biggest player in town. And when you're programming, you focus your efforts on the largest possible market. Like any new entrant, Google may eventually get there. But for now, Windows puts food on developers' dinner tables, and that, too, won't change radically in the short term.
• Enterprises Like vendors, captains of industry pilot large ships that change fundamental technological direction very rarely, deliberately and slowly. They're so deeply invested in Windows-based hardware, software, and people skills that it'll take years to even begin to undo the process. Their tech conservatism (many organizations have only just completed migrating to Windows XP and remain committed to Office 2003) means they'd be the last to abandon the Windows ship, anyway.
Make no mistake, however: Change is coming. The long stagnant OS market is overdue for a huge shakeup. Tomorrow's OS will be smaller, cheaper and less prominent than today's. Seen from that perspective, Google Chrome OS should be a slam dunk. But announcing a product a year out is child's play compared to delivering on the massive global shift in resources required to make that product ubiquitous. Google's decision to move further outside its comfort zone and more directly target Microsoft is admirably gutsy.
Whatever happens, Google's just forced Microsoft's hand, which can only be a good thing for us all. But it would be a mistake to assume that Google's Midas Touch with search and online advertising will automatically extend to its OS, as well. This is one fight that's only just beginning, and it's far from clear who will remain standing when the dust settles.
---
Carmi Levy is a Canadian-based independent technology analyst and journalist still trying to live down his past life leading help desks and managing projects for large financial services organizations. He comments extensively in a wide range of media, and works closely with clients to help them leverage technology and social media tools and processes to drive their business.