Fourth major US WiMAX deployment launches today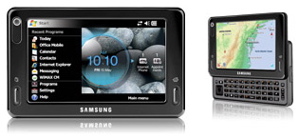 Right on schedule, the latest Clear WiMAX network has launched, bringing 4G wireless coverage to 638 square miles of Sin City. Clearwire detailed its plans for Summer launches in Atlanta and Las Vegas <!article id="1242683376">in early May. Today, Clearwire recapitulated its goal to have more than 80 markets covered by the end of 2010, which will include Chicago, Charlotte, Dallas/Fort Worth, Honolulu, Philadelphia, and Seattle before 2009 is out. Networks planned in 2010 include New York, Boston, Washington DC, Houston, and the San Francisco Bay Area.
Coverage in Las Vegas is provided from more than 300 Motorola access points throughout the city and blankets an area with about 1.7 million residents, which balloons by more than 100,000 every January when CES rolls around.
But today's is more than just the latest WiMAX deployment, as it includes the launch of new Mac connection software and the final launch of the United States' first WiMAX MID.
Mac users will be able to connect to the Clear network with USB modems on August 17 when the Clear Connection Manager for Mac is launched. The software will be available for download on <!external href="http://www.clear.com">Clear.com and will only work with Clear's WiMAX-only USB modems. Clear says support for dual-mode USB modems will arrive some time in the fourth quarter of 2009.
The Samsung Mondi <!article id="1238197477">was confirmed last March, and Samsung announced today that it will be available for purchase on the first of August in Clear markets. The 4.3" (800 x 480) touchscreen slider runs Windows Mobile 6.1, has 4 GB of internal memory expandable via SD to 32 GB. In addition to its built-in WiMAX radio and Wi-Fi capability, it offers GPS with turn-by-turn directions from <!external href="http://www.66.com/route66/">Route 66.
Neither Samsung nor Clearwire has disclosed the price of the Mondi.