Moonlight 2.0 beta tries to show off Silverlight 2.0 compatibility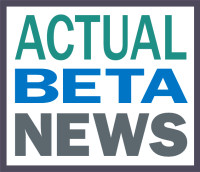 Though it's been in private testing for some time, the Silverlight 2.0 work-alike system for Linux built by the open source Mono Project is now ready to present itself to the general public. This afternoon (after a few fits and starts), Moonlight 2.0 Beta 1 was <!external href="http://go-mono.com/moonlight-beta/">released for general testing, with one of the runtime module's ambitious new features being the enablement of different media codecs, including Mono's own rendition of open-source Ogg Vorbis, Ogg Theora, and BBC Dirac.
Although multiple video codec support is slated for inclusion by Microsoft in Silverlight 3, Mono team lead developer <!external href="http://www.tirania.org/blog/">Miguel de Icaza said today that he decided to implement the media pipeline feature from Silverlight 3 into the 2.0 specifically "to play back media files that use the open codecs or to plug your own media codecs." De Icaza only expressed his interest in tackling this bit of functionality <!external href="http://tirania.org/blog/archive/2009/Mar-23-1.html">just last March.
For Betanews tests of Moonlight 2.0 Beta 1 to work properly, we had to do some dirty work on the back end of our virtual Ubuntu system running in Sun VirtualBox. We updated its Mozilla Firefox browser to version 3.0.13, because the Moonlight plug-in had difficulty on 3.0.3. The package manager also advised us to install several security updates. So the beta evidently works best on a fully upgraded, fully patched, minimally utilized test system.
Even then, we found that many of Microsoft's current demos running on Silverlight.net failed to run on our test platform. We suspect that Microsoft has been upgrading those demos to run with the Silverlight 3, which was <!article id="1247253643">released last month one month ahead of the publicly shared schedule. One Silverlight demo we were particularly looking forward to seeing in Moonlight was <!external href="http://www.aquosgames.com/CBX2/CBX2.php">the 3D Breakout demo sponsored on Microsoft's site; it had worked in Silverlight 2 in the past, but had trouble invoking the 3D environment in Moonlight 2.
Microsoft's outstanding demonstration of user front-end innovation in helping health care professionals keep track of an entire hospital's worth of events on a single screen, with the poor name of <!external href="http://www.mscui.net/PatientJourneyDemonstrator/">Microsoft Health Patient Journey Demonstrator (you start to think Microsoft couldn't properly name a bologna sandwich), also failed in Moonlight 2. It was absolutely not updated for Silverlight 3, as we verified. And since the WPF controls in the demo are not terribly complex, we begin to think M2 needs a fairly long beta cycle.
The list is also long for Silverlight 2-era third-party demos that failed to run in Moonlight 2, including developer controls company <!external href="http://www.vectorlight.net/silverlight_rich_textbox_demo.aspx">Vectorlight's rich controls demos, specifically those that had not yet been upgraded for version 3. The rich textbox control, for example, gives a Web site a control-rich console for users to submit comments or articles.
<!media id=3745 center>
However, a few of the third-party Silverlight 2 demos we tested that were hosted on sites other than Microsoft's, did run well on Moonlight 2.0. One example is this <!external href="http://www.mapdotnet.com/Pages3.0/demos/default.aspx">live satellite and weather mapping application from MapDotNet, which demonstrates how a "Bing mapping" page could compete with Google Earth. With this app, scrolling is supposed to be smooth and stable; in our test, the virtual environment does interfere with fast zooms, but slow scrolling was surprisingly solid.
We were a little more hopeful with the success of even the smallest (surviving) Silverlight 2 demo, such as <!external href="http://www.mydotnetplayground.nl/menu/default.aspx">this independent developer's example of controls on a tabletop that act like shuffling playing cards. But other equally simple demos failed, including <!external href="http://blogs.msdn.com/timrule/archive/2008/05/22/windowing-demo-for-silverlight-2-beta.aspx">this test of an MDI-like mockup for a workspace desktop, where windows can be relocated and tiled to miniature size when minimized. In M2, the animation began the process of placing the windows, but then froze in place with black indentations where the windows should be.
Evidently, there's a lot of work yet to be done before Moonlight 2 can be considered stable code. The major breakthrough in Silverlight 2 (originally called version 1.1) over S1 was that it enabled Microsoft's .NET languages to manage Silverlight apps, instead of just Web-page-based JavaScript as introduced in S1. That's important to the Linux realm too since Mono enables development with some low-level languages besides JavaScript, including a sanctioned version of Microsoft's C#. Silverlight 3 adds support for 3D rendering and advanced video codecs.