The 'partly cloudy' network: Amazon's new partial clouds via IPsec VPN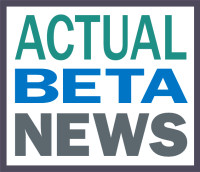 This past year, what has very clearly distinguished one company's cloud services from another has been their intended uses. Whereas <!article id="1249334218">Microsoft Windows Azure has been a custom applications platform, and Salesforce.com has built <!article id="1226076471">a business logic platform around Force.com, Amazon Web services has been about deploying entire servers in the cloud, letting customers lease the processing time and bandwidth to deploy their own Web fronts on Amazon's hardware.
Up to now, the question for AWS customers has been to deploy or not to deploy; but this morning, data center architects will be asking how much to deploy. With the rollout of what it's calling Amazon Virtual Private Cloud, the service will enable a new class of customers to deploy limited resources into the cloud, and then secure and administer those resources through the customers' own firewalls and admin software. Amazon announced the initial beta of VPC to select customers this morning.
Technically speaking, the VPC is a group between 1 and 20 subnets, given the class of IPv4 private addresses that would normally define a local network or private intranet (192.168.x.x being one example). The VPC is given one public-facing gateway and one private, with the latter being accessible through the customer's own network. Then, instances of Amazon EC2 servers are built and deployed within the VPC address space.
All communication between the customer's on-premise hardware and off-premise resources take place over IPsec encrypted connections (and there's where the extra charges apply). To some administrative software, the network layout may not even appear as though the VPC portion of the network is off-premise.
<!media id=3784 center>
"Once you have done this," reads <!external href="http://aws.typepad.com/aws/2009/08/introducing-amazon-virtual-private-cloud-vpc.html">a post on Amazon's Web Services blog today, "all Internet-bound traffic generated by your Amazon EC2 instances within your VPC routes across the VPN connection, where it wends its way through your outbound firewall and any other network security devices under your control before exiting from your network."
In addition to the EC2 instance fees, other bandwidth charges will apply. In keeping with Amazon's flat-rate principle, customers will be charged 5¢ per "connection-hour;" plus 10¢ per GB of incoming data, and 17¢ per GB of outgoing data, declining on a scale to 10¢ per GB should outgoing bandwidth approach 150 TB per month.
"Imagine the many ways that you can now combine your existing on-premise static resources with dynamic resources from the Amazon VPC," reads this morning's blog entry. "You can expand your corporate network on a permanent or temporary basis. You can get resources for short-term experiments and then leave the instances running if the experiment succeeds. You can establish instances for use as part of a DR (Disaster Recovery) effort. You can even test new applications, systems, and middleware components without disturbing your existing versions."
Rollout begins soon for select customers in the eastern US. Availability of the beta for other zones has yet to be announced.