Zune dreams: Microsoft's refusal to say die

A boxing match can be a fascinating thing to watch, especially when it's between deliberately mismatched fighters who probably have no business being in the ring at the same time. But since these things are more about business than fighting, anyway, audiences are often treated to cruel spectacles of an overwhelmingly powerful athlete beating an out-of-his-league opponent to a bloody pulp.
If the poor shlub doesn't collapse in a heap or put his gloves down and head for the corner, you can always count on the ref to step in and stop the carnage. But only after the members of the audience have been satisfied that they saw what they came to see.
The real world, sadly, doesn't work that way. There's no ref to stop the battle before it spins out of control. And quitting is usually the only viable option once a company realizes it's in over its head.
Fighting on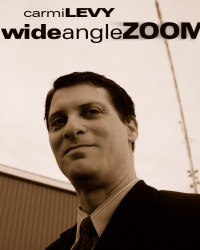 Microsoft hasn't gotten that memo. Three years after releasing its first Zune media player to what may be charitably described as lukewarm reviews, it's still hacking away at a platform that's barely managed to stay on consumers' radar. Or anyone else's. Its latest attempt, the Zune HD, is clearly the company's best release yet, with flashes of innovation that illustrate how deep the creative spirit continues to run at Microsoft. Too-sexy-for-my-shirt sleekness, OLED touchscreen, HD Radio and 720p hi-def external output via an available dock illustrate how much the game has changed since the early days when these things only played MP3s.
If only great design were enough to keep a decent media player going. Unfortunately for Microsoft, it isn't. While Apple's shipped 220 million iPods since 2001, Microsoft's barely topped 3 million in a shade less than three years. The first two hardware generations were credible me-too designs, but didn't offer anything unique enough to break iPod users out of their habit.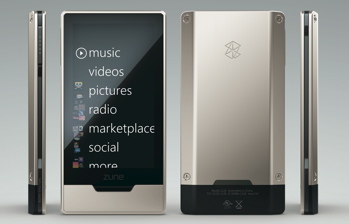 Beyond value-for-money or feature set considerations, however, consumers just don't covet Zunes like they covet iPods. Beyond Apple's consistent sense of industrial design that allows it to charge a premium for simplicity, its content and application ecosystem seals the deal. When you buy an iPod, you automatically become married -- for better or for worse -- to iTunes. Whether you love it or hate it, you've got to admit it at least means something to the iPod owner. The Zune? You get the Zune Marketplace that currently has seven free applications available for download. Microsoft's promising more, but its refusal to open the ecosystem to developers means it won't be challenging Apple's 75,000-title (and growing) App Store anytime soon.
Microsoft's Zune Pass, a $14.99 monthly subscription that gives Zuners unlimited (well, unlimited as long as they keep paying) access to six million songs in the Zune Marketplace library, is an creatively cost-effective way to keep buyers entertained. But like so many great ideas that fail to light the world on fire, it may be just a little too advanced for consumers who are still more comfortable buying and downloading songs online or ripping them from CDs.
We need competition
All of this means Microsoft's latest stab at Zune will likely end up where its previous attempts ended up: Nowhere. Which is unfortunate, because the media player market needs credible alternatives to keep the Apples of the world honest and to maintain the pace of innovation in this fast-evolving market. Apple is a better company because Microsoft insists on nipping at its media player heels. Without competition, leaders risk becoming complacent. And while Apple hasn't exhibited any outward signs of easing off the gas pedal, the continued presence of alternatives that can keep it from growing its near-74% media player market share can only be good for consumers.
Still, if Microsoft hopes to be more than an afterthought, it needs to abandon its careful, evolutionary strategy and swing for the fences. A more radical approach might include some of the following:
Combine the Zune and Windows Mobile units into one. Forked development divides resources and increases time to market. Consolidating the two would drive Microsoft's agility in developing compelling mobile platforms and distributing them, quickly, on whatever platform makes the most sense. Apple's mobile platform covers both its iPod media players and its iPhone smartphones, so there's no reason why Microsoft can't follow suit.
Extend the Xbox. The consolidated mobile entity outlined above should also find a way to incorporate core competencies from the Xbox unit. Mobility's future is games, after all, and where better to gain that expertise?
Collapse all online stores into one. The fact that Microsoft has three such stores only serves to confuse consumers. The Zune Marketplace, Windows Marketplace and Xbox Live would be far livelier under one, consistently branded umbrella.
Open the development ecosystem. Apple's strength is largely based on a vibrant application market that encourages third parties to add value to the basic platform. Microsoft needs to motivate the same kind of thinking for its Zune platform. Although every other mobile platform vendor is already diving into these waters, innovations like more advantageous pricing models, transparent approval processes, and targeted marketing assistance could differentiate a Microsoft-branded application marketplace.
Buy Palm. The Zune HD may be pretty, but it'll never be as buzzworthy as Microsoft needs to bust out of niche status. For all its troubles, Palm still commands tremendous respect in the industry, is still staffed by some great engineering talent and can still generate headlines that transcend its now-miniscule market size. Such an acquisition would be just disruptive enough to shake Microsoft out of its mobile conservatism. At the same time, it would convince the rest of the world that the Redmond-based company means business, and isn't content to simply release another disjointed and derivative product.
I'm impressed that Microsoft has stuck it out this long. But I fear it'll keep getting bloodied if it keeps stepping into the ring without a secret, breakout weapon (steroids, perhaps?) that might give it a fighting chance of survival. It's been on the ropes for so long that nothing short of a completely new way of approaching the fight will improve its prospects.
---
Carmi Levy is a Canadian-based independent technology analyst and journalist still trying to live down his past life leading help desks and managing projects for large financial services organizations. He comments extensively in a wide range of media, and works closely with clients to help them leverage technology and social media tools and processes to drive their business.