Nokia lawyers up, chooses to fight Apple in court rather than the market

If timing is everything in business, Nokia apparently didn't get the memo. Apple's iPhone has been on sale for about 28 months now, but only last week did Nokia file a wide-ranging lawsuit in Delaware District Court that covers no fewer than ten alleged patent infringements.
This isn't anything new in the tech industry. In a business where intellectual property accounts for a disproportionately huge slice of any given product's value proposition -- and ultimately its market success -- fights over who came up with what idea first are common. For example, Research in Motion has paid out over a billion dollars over the last three years to settle two significant patent lawsuits that, if left unresolved, could have shuttered its popular BlackBerry devices for good.
Sue me -- it's the in thing to do
Of course, RIM isn't alone. Tech companies of all stripes are often forced to fight off lawsuits that may or may not have merit. For example, Apple, Belkin, Best Buy, Dell, HP, Intel, Netgear, and Sony are part of a group of 22 hardware vendors and retailers who were sued for patent infringement in 2007 by Wi-LAN.
The Ottawa-based Wi-LAN, which in 1994 was awarded patents for orthogonal frequency division multiplexing (OFDM) technology, claims 802.11-based solutions that have been brought to market since that time have inappropriately used Wi-LAN's IP. The company is targeting firms that incorporated 802.11a- and g-based technology into its products, which were then sold to customers, along with companies had anything to do with the supply chain. Wi-LAN, which last year added a few more plaintiffs to its lawsuit and has also claimed that its technology also forms the basis for 802.16a and WiMAX standards, is no stranger to the process: It's been suing various tech companies, including Cisco, since at least 2000.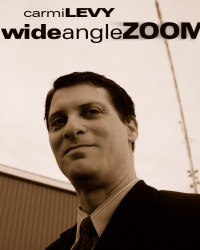 While I support any company's right to actively defend its investments in developing new technologies and bringing them to market, there's a fine line between fighting for what you believe in and building a business case for organizational growth that's based largely on the pursuit of settlements and awards as a substitute for bringing actual products to market.
So as I look at Nokia's latest legal salvo, I'm left wondering if this marks the company's first tentative step toward a slippery slope where litigation -- not innovation -- defines its corporate culture.
A legal solution to sinking market share?
Nokia, like Wi-LAN, isn't exactly riding high in the market these days. Its US market share, which was once a healthy 35%, has shrunk to 7% and shows no sign of turning around. The company has also seen its global-leading market share slip thanks to a stodgy product lineup and a smartphone pricing model that seems to suit high-end PCs better than mobile devices. It missed the industry's transition from basic cell phones to smartphones and in doing so has ridden its budget devices down the one-way escalator to the basement while Apple, RIM, and a gaggle of Google Android-following vendors have captured the market's attention. Its mobile OS roadmap is all over the map, and its Ovi Store online app market is a lame duck afterthought that reinforces just how much Nokia still doesn't get it.
If Apple is the jock, RIM is the super-nerd, and Google is the cool new kid everyone's talking about, then Nokia is the doddering grandpa of the bunch.
From where I sit, Nokia's decline has sown the seeds for this latest lawsuit. Because if it had read the tea leaves correctly and recognized that data was the new voice for today's mobile market, it wouldn't have the time or the inclination to divert resources away from its core business. Nokia came to dominate its landscape because it delivered the right cell phones at the right price to a global market that a decade ago couldn't get enough of their newfound ability to talk on the go for cheap. But as voice-focused handsets evolved into data-centric, fashion-forward pocketable computers, Nokia kept pumping out the same old handsets. Sure, some of its N- and E-series smartphones looked great on paper, but scant carrier support and scandalous up-front purchase prices kept them from making much of an impact.
Not a troll. But reminiscent of one.
Which leaves Nokia in the sad position of suing the most obvious target in the hope of winning something in court that it couldn't win out in the real world. Forced to make up billions of dollars in lost revenue, it turns to lawsuits for what it apparently hopes will be a new form of revenue stream. I hesitate to call Nokia a patent troll, because it actually is in the business of designing and selling actual products. But this is the kind of lawsuit that gets real patent trolls kicked off of the invite list to the luxury box at the baseball stadium, and I suspect Nokia will soon find itself in similar straits. You don't make friends this way.
And even in a perverse universe where such behavior is applauded, lawsuits like this are a drain on corporate productivity, even for companies as large as Nokia. And even if Nokia itself manages to keep its employees focused on the task of building and marketing sellable stuff while this lawsuit plays out, the rest of the market -- including customers, members of the supply chain, and the media -- won't necessarily follow suit. While Nokia will try to get all of its stakeholders to focus on whatever great new offerings it has coming, everyone else will be wondering how the company's newest legal adventure is faring. This isn't how good buzz is created.
In the grand tradition of the American tech market, litigation will always loom large as a potentially viable business plan for companies that couldn't make things fly otherwise. Even as it struggles to keep pace globally, Nokia remains a potent force in mobility, and it's not like it'll disappear from our midst if this lawsuit fizzles. But Nokia's repeated failure to connect with American consumers has clearly reached a point where the mothership finds itself willing to lash out at its competitors in any way it can, in a belated effort to keep them in their sights.
This is not how leading companies behave. And it's not how wannabe-market-leaders convince the rest of us otherwise.
---
Carmi Levy is a Canadian-based independent technology analyst and journalist still trying to live down his past life leading help desks and managing projects for large financial services organizations. He comments extensively in a wide range of media, and works closely with clients to help them leverage technology and social media tools and processes to drive their business.