Windows Marketplace for Mobile launches on WinMo 6.0 and 6.1

Windows Marketplace for Mobile launched exclusively with Windows Mobile 6.5 in October, and unified the vast Windows Mobile application ecosystem under a single umbrella.
Prior to launch, Microsoft announced that users running Windows Mobile 6.0 and 6.1 would eventually have access to the new app marketplace, but did not provide a specific date.
That date, it would appear, is today.
Following up on last week's addition of the Web-based Marketplace, the Windows Mobile team has unveiled support for all Windows Mobile 6.0+ devices. To get the Marketplace app, users can point their mobile browser to mp.windowsphone.com to start downloading.
We're in the process of checking it out now, and we'll let you know how it goes. If you've already gotten your hands on it, let us know what you think!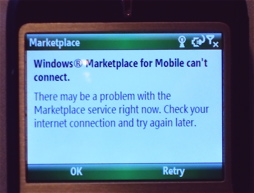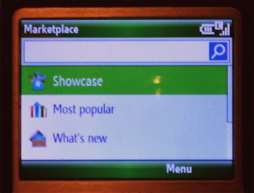 Current Status: Up and running, initial selection for Windows Mobile 6.0 devices is decent (I only count 84 apps), app profile pages port nicely down to the smaller screen.