HP: 'Slate' PC shown by Ballmer set for some time in 2010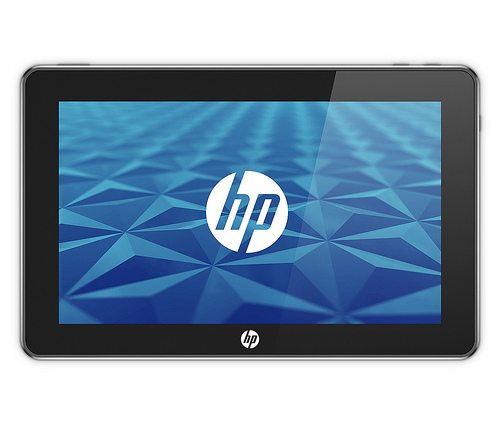 A Hewlett-Packard spokesperson would only confirm to Betanews this morning that the unnamed 'slate' PC demonstrated by Microsoft CEO Steve Ballmer during his keynote address to CES 2010 yesterday evening, was not a current entry in the TouchSmart series being demonstrated to consumers by HP at the show this week. Rather, it's a completely new product that will likely have a new brand and a special campaign, and its availability is only being slated for "this year."
With a number of other PCs being unveiled yesterday for near-immediate availability, including the convertible TouchSmart tm2 tablet/notebook (available January 17 at $949 MSRP), it would appear the earliest product cycle that the HP "slate" would make is the back-to-school timeframe. That would peg a product announcement for around August. Expect the price point to be premium.
"We're talking about something that is almost as portable as a phone and as powerful as a PC running Windows 7," stated Ballmer yesterday, in introducing the HP "slate" along with two other models. "The emerging category of PCs really should take advantage of the touch and mobility and capabilities of Windows 7, and are perfect, perfect for reading, for surfing the Web, and for taking entertainment on the go."
Ballmer's comments indicate that HP's rollout will be timed to coincide with a concerted rollout of slate form-factor PCs running Windows 7, which would include the other two models shown from Pegatron -- which Ballmer would only describe with the single word "bigger" -- and Archos.
<!media id=4322 center>
"Our OEM partners are doing some great work with slate PCs that'll be rolling into the marketplace this year," stated Ballmer, maintaining the same emphasis on "this year" as HP's spokesperson to us this morning.
The 17-second teaser video for HP's entry in the Windows 7 "slate" product category.
---
The HP device shown yesterday evening did not appear to be the dual-screen tablet that's the subject of much rumor and speculation, under the code-name "Courier." Neither the HP video above nor Ballmer, however, showed the device from the back. However, as Ballmer had trouble bringing up the second Seth Meyers video from the device's Media Center connection (due more likely to power problems affecting the router than with the PC itself), he did not try turning the unit over, which he might have done if there were a second screen on the back.
<!media id=4324 center>
Thus ZDNet blogger Mary Jo Foley can say <!external href="http://blogs.zdnet.com/microsoft/?p=4897&tag=col1;post-4897">she won her bet against the rumor yesterday morning, sparked by a New York Times story, that the HP device Ballmer would show would be a dual-screen tablet.
A staged rollout of a new product category for Windows 7 PCs may have to be timed so as not to coincide too closely with a staged rollout for Windows Mobile 7 phones, assuming one were to occur "this year." Ballmer only spent a few seconds on the topic of Windows Mobile, part of them spent showing just the face of an HTC HD2 phone running WM 6.5.
"This year, we brought the next iteration of Windows Phones to consumers with the launch of Windows Mobile 6.5. We continue to see new and exciting Windows Phones coming to the market every month," he said. "For example, here's the new HD2, which will be available through T-Mobile...We will have a lot more to say about phones next months at Mobile World Congress."
Earlier last year, Microsoft representatives told Betanews a Windows Mobile announcement was likely for the MIX conference next March. If Microsoft intends to keep its rollouts neatly separated, then a fall 2010 rollout for Windows Mobile could push slate PCs to something closer to the holidays. That is, unless WM7 itself is slated for closer to the end of the year.
<!media center>