Sprint dishes up portable 3G/4G hotspot in 10 U.S. markets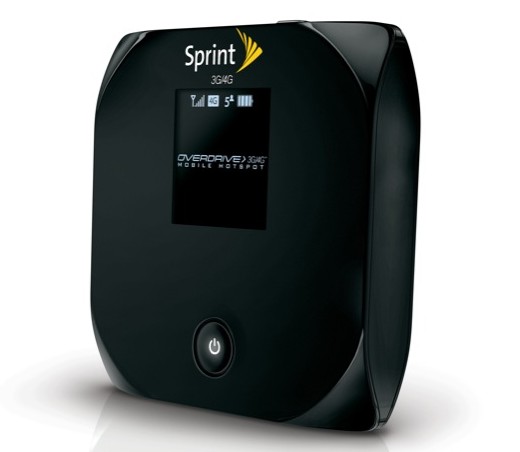 In mid-2009, Novatel <!article id="1242234695">launched its MiFi portable 3G hotspot on both Verizon and Sprint, but last night Sprint upped the ante with a dual-mode 3G/WiMAX portable hotspot from Sierra Wireless called the Overdrive.
The pocketable hotspot will cost $100 with a two-year, $60 per month Sprint contract. It is similar to the Novatel MiFi in function, but features a monochrome LCD operating panel, a micro-USB port, and a microSD slot which looks to be a promising bonus, as the device can act as a modem, router, and baby fileserver.
The Wi-Fi hotspot range is around 150 feet, and the average battery life is between 3-4 hours, and it is not affected by the number of connected users. Sprint told us last night that you could have as many as five users connected and it would have the same battery life as if only one were connected. The company also said, however, that five simultaneous users is the limit for the device.
We're going to spend some hands-on time with the Overdrive today and update with performance and speeds.
The Overdrive can be tweaked through a Web-based performance manager where you can adjust the hotspot's range to stretch battery life, or to provide maximum range when you're plugged into AC power.
Starting on January 10, Best Buy will sell the Overdrive in ten Sprint 4G/Clear-enabled markets. The market which will receive the strongest push from both Best Buy and Sprint will be Atlanta, Georgia.