Windows Mobile 7 damage report: Mixed assessments on the CES no-show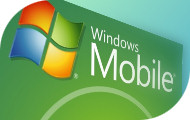 So what did you think of the Windows Mobile 7 sneak preview that Microsoft CEO Steve Ballmer slipped into his CES keynote last night?
Oh. That's right. There wasn't one.
In fact, in front of the biggest batch of consumer electronics geeks known to man, <!article id="1262879692">Ballmer barely mentioned Windows Mobile at all, other than to say that Microsoft would have a lot more to say next month at the Mobile World Congress in Barcelona. (Previously, Microsoft had said Windows Mobile 7 was likely to be announced <!article id="1259963971">during the MIX conference in mid-March.
"It was never expected at this time," said Gartner analyst Ken Dulaney (though Matt Rosoff, an analyst at Directions on Microsoft, had said Microsoft might reveal details at CES). "With devices not expected until the end of 2010, it wouldn't have been good for them to announce now." Furthermore, they wouldn't have wanted to time their resurgence when there is so much competition from other announcements, he said.
The problem with waiting until March is that, unless the software is available immediately (and, if so, why not do a teaser at CES?), it may be fall before Windows Mobile 7 is actually in users' hands.
The question is whether Windows Mobile can stand the wait. A number of industry studies and surveys have shown that Windows Mobile 7 is steadily losing market share. Gartner said Microsoft's Windows Mobile fell from an 11 percent share in Q3 2008 to a dismal 7.9 percent share a year later. <!external href="http://www.reuters.com/article/idCNL368717620091103?rpc=44">Canalys said in November that Windows Mobile continued to lose market share, holding 8.8 percent in the third quarter. In December, <!external href="http://link.businessinsider.com/view/9iq.750/8ca33e22">ComScore revealed numbers showing Microsoft Mobile stagnant, with about 7 million users, between February, May, July, and October, while other major vendors showed a steady increase. And a <!external href="http://www.businessinsider.com/chart-of-the-day-mobile-operating-systems-future-smart-phone-buyers-sep-2009-vs-dec-2009-2010-1?utm_source=Triggermail&utm_medium=email&utm_campaign=SAI%20Chart%20Of%20The%20Day,%20Monday%201/04/10">ChangeWave Research survey released just this week showed that when people were asked in December what mobile operating system they would prefer on the smart phone they planned to buy, 6 percent said Windows Mobile, compared with 9 percent in September.
And moves such as Microsoft's announcement earlier this year that it was bringing applications to Nokia's Symbian platform didn't help.
"Despite loud protestations that Microsoft is deeply committed to WinMo, they wouldn't have needed this alliance with Nokia if WinMo were the leading smartphone operating system," <!external href="http://blogs.gartner.com/nick_jones/2009/08/12/microsoft-and-nokia-get-friendly/">wrote Gartner analyst Nick Jones in his blog. "But it's only in fourth place, which isn't good enough given all those years of investment. I see this as a tacit admission from Microsoft that WinMo hasn't made the grade. Imagine you're Steve Ballmer, and in two years' time WinMo was still fourth in smartphone market share. How much longer would you keep throwing money at it?" Microsoft has also lost high-profile partners such as Palm and Motorola.
On the other hand, not everyone is gloomy. <!external href="http://www.isuppli.com/News/Pages/Reports-of-Windows-Mobiles-Death-are-Greatly-Exaggerated.aspx">iSuppli Corp. has predicted that the usage of Windows Mobile will nearly triple from 2009 to 2013, allowing it to reclaim the number 2 position in the global market.
"In 2013, 67.9 million smart phones will use the Windows Mobile operating system, up from 27.7 million in 2009," the firm reported. "This will give Windows Mobile a 15.3 percent share of the global market in 2013, second only to the Symbian operating system, which will control 47.6 percent." iSuppli made this conclusion based on Windows Mobile's 14 OEM licensees -- the largest number of all the smartphone vendors -- and its more complete set of services for clients. And though Microsoft lost two licensees, it <!article id="1253566823">picked up new ones in September.
Expected in Windows Mobile 7 is Silverlight support, a finger touch option, and a new digital audio and video player that is an improvement over Windows Media Player, as well as new games, new search, and "enhanced reality mapping" features.