Game changer: Verizon Wireless okays unlimited Skype over 3G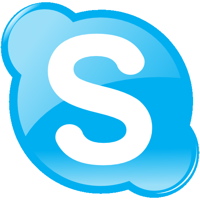 At a joint press conference at Mobile World Congress in Barcelona today, Verizon Wireless and Skype announced that Verizon's smartphone customers will be allowed to place and receive unlimited Skype-to-Skype voice calls. The voice-over-IP chat client is one of the world's most popular ways of connecting, especially for the purposes of international voice and video conferencing.
When the service opens in March, nine phones will support unlimited Skype-to-Skype voice calls, instant messaging, and international calls at Skype Out rates. These will include: BlackBerry Storm, Storm2, Curve 8330, 8530, 8830 World Edition and Tour 9630, Motorola Droid and Devour, and the HTC Droid Eris.
"For Verizon Wireless' more than 90 million customers, Skype mobile adds great value because we're effectively giving customers with smartphones and data plans the option to extend their unlimited calling community to hundreds of millions of Skype users around the globe," said Verizon Wireless Executive Vice President and Chief Marketing Officer John Stratton in a prepared statement today.