AT&T finally gets its first Android device, will have first Dell smartphone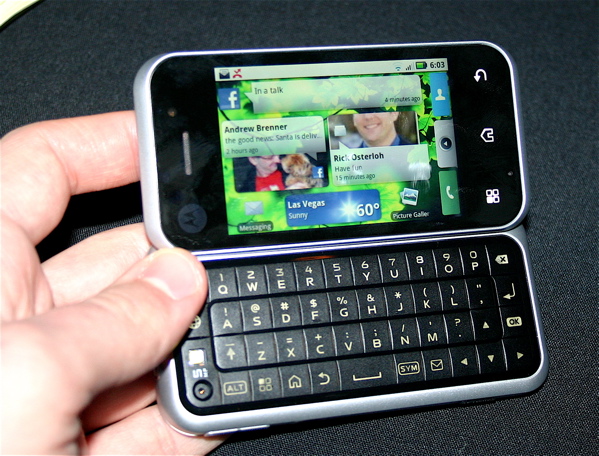 AT&T announced today that it will start selling Android devices, and the first one will be the unique <!article id="1262851495">Motorola Backflip, beginning on March 7.
While T-Mobile began selling Android devices as soon as the first became available <!article id="1218819476">in late 2008, the other major carriers have been slower to catch on. Sprint <!article id="1251989076">announced its first, the HTC Hero, in September 2009; and Verizon's first, the Motorola Droid, came just <!article id="1254840131">one month later.
According to a number of unsourced reports, AT&T could have actually had an HTC-made Android device in Q3 2009, but <!article id="1250792841">it had difficulty "passing AT&T validation."
The Motorola Backflip <!external href="http://www.wireless.att.com/cell-phone-service/cell-phone-sales/promotion/motobackflip.jsp">will be available for $99 after mail-in rebate and two-year service contract which requires both a voice plan and a $30 per month data plan.
Additionally, a new page on AT&T's Web site dedicated to Android says the first smartphone from Dell <!external href="http://www.wireless.att.com/cell-phone-service/cell-phone-sales/promotion/ces.jsp?wtSlotClick=1-002WCG-0-1&WT.svl=title">will be coming to the network soon.
This confirms reports from last October, <!article id="1254943817">which said the carrier would have a Dell smartphone "as early as 2010."
The PC maker launched its first device in China earlier this year, and told us that it didn't have plans <!article id="1258130785">to launch that particular model in the United States. However, the company has recently been showing off a 1 GHz Snapdragon-powered Android tablet called the Mini 5 <!external href="http://www.crunchgear.com/2010/01/28/michael-dell-shows-off-the-mini-5-confirms-us-arrival/">which it says will definitely be coming to the US this year.