Firefox starts reining in Flash, Silverlight, QuickTime

---
Download Mozilla Firefox 3.6.4 public beta for Windows from Fileforum now.
---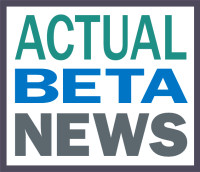 Starting today, an ambitious project from the Mozilla Foundation called "Lorentz" makes its first public, experimental debut, with the release of a public beta of Firefox 3.6.4. Mozilla doesn't often promote a public beta of a point release, but this time, the organization needs data from the field regarding the stability of a critical new feature that could help it regain lost traction against competitors Google, Opera, and Apple.
The one major problem with the Mozilla Firefox Web browser -- what makes users, including myself, keep an eye on the competition for a better alternative -- is how often it crashes. According to Mozilla's live statistics, the latest stable version 3.6.3 crashed at least once for every two active users whose browsers reported their telemetry to Mozilla's servers by default, on April 5 and again on April 11.
Judging from the signature data delivered to Mozilla's servers by its crash reporter system, in recent months, most of those crashes have actually been triggered by plug-ins. For instance, engineers believe as many as half the crashes over the last four weeks that were responsible for 189,762 crashes (as of the time of this writing Tuesday afternoon) may have been caused by a non-updated version of Adobe Reader or Acrobat. Some 90,134 crashes (about 2.7% of the total) are caused by Skype. In previous months, Adobe Flash has tallied as much as 25% of live reported crashes.
The Lorentz project is step two in Mozilla's bid to remodel Firefox architecture to take better control of its plug-ins. Step one came last November, with the introduction of Firefox 3.6 and its hardening of policies with regard to running just any binary component. With Firefox 3.6.4, Adobe Flash, Apple QuickTime, and Microsoft Silverlight -- three of the most used plug-ins in the browser user's arsenal -- will be run as protected processes. When they crash, they should no longer bring down Firefox with them.
"This version of Firefox will offer uninterrupted browsing for Windows and Linux users when there is a crash in the Adobe Flash, Apple QuickTime, or Microsoft Silverlight plugins," writes Firefox product director Mike Beltzner this afternoon. "If a crash in one of these plugins happens, Firefox will continue to run and users will be able to submit a crash report before reloading the page to try again."
The first, very early, Betanews tests on the new public beta were...well, inconclusive, at least at the moment. We tried several Silverlight pages that we knew were old, and that caused problems with more recent versions in the past. But with the new Silverlight 4, the runtime's own process control kicks in, evidently precluding situations which used to cause the browser to crash. As we get more time to test, we'll let you know what we find.
A quick check this afternoon of the latest crash reports from Mozilla show that nearly half of the crashes reported by testers of version 3.6.4 (including daily alpha builds) over the past week, come not from a plug-in but from a Windows kernel call related to multithreading. That could be the first big sign of real improvement to Firefox...something the browser sorely needs.