Twitter finally releases its official Android app

It's been quite a week for Android apps. It started with the early release of two major browsers and has closed out with the release of the platform's first official Twitter app.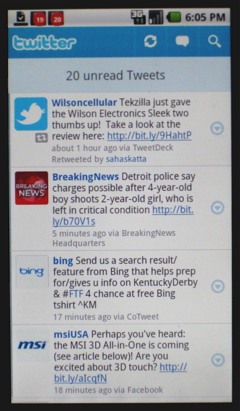 Until now, Android has been a battleground for third-party Twitter solutions with more than 20 major competitors jockeying to be the "most official" Twitter app for the platform.
But this is undoubtedly one of the cleanest looking Twitter apps available, and certainly the one most tightly woven into the Android architecture.
In Twitter's blog today, Leland Rechis wrote, "When apps work well with each other, sharing becomes as second nature on machines as it does in person. The Android platform is really good at that, and we've worked with the Android team to make it super easy to share what's happening."
So the team worked with Google to create the app, but unfortunately the final product is only available on devices running version 2.1 and up. Rechis reminded users of older Android versions that they can always use mobile.twitter.com.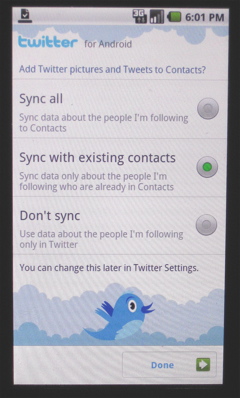 Irrespective of the limited device support, this is a highly useful and enjoyable app to use. It comes with large and small homescreen widgets, the Twitter contact information of your friends can be integrated into your address book, the Google Talk app, or any app that uses the QuickContact bar which debuted in "Eclair" (Android 2.0). Photos uploaded to Twitpic or yfrog are presented as thumbnails in the Twitter timeline, and tweets that share the user's location can be immediately pulled up in the Google Maps application.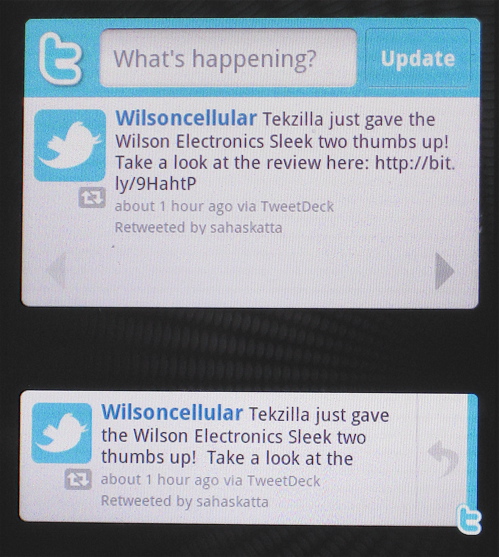 The app includes a handful of subtle animations such as the trending topics popping up as speech bubbles on the home screen, and a scrolling background of animated clouds. These can, of course, be turned off in the settings menu where the rest of the app's parameters such as notifications and query intervals can be controlled.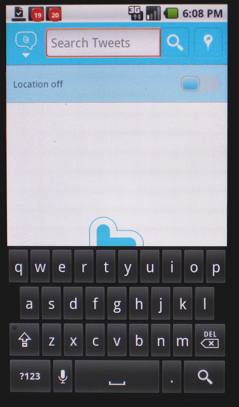 The official Twitter application for Android can be obtained freely in the Android Market right now.