Chief Software Architect Ray Ozzie to spend remaining time at Microsoft in entertainment division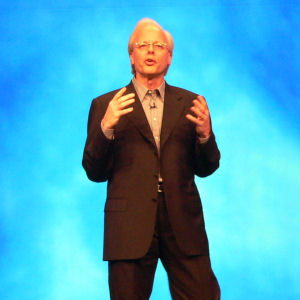 Ray Ozzie will be stepping down from his position as chief software architect at Microsoft, <!external href="http://www.microsoft.com/presspass/press/2010/oct10/10-18steveb-mail.mspx">a note from Microsoft CEO Steve Ballmer said Monday afternoon.
Ozzie has been in an executive role at Microsoft since the Redmond company acquired Ozzie's Groove Networks in 2005. He assumed the role of <!article id="1132165227">Chief Technical Officer almost immediately, and then graduated to the position of Chief Software Architect approximately a year later. According to Ballmer, Ozzie will be shifting his area of focus to "the broader area of entertainment where Microsoft has many ongoing investments."
No one will be hired to fill Ozzie's former position, and there was no mention of how much longer he plans to stay with Microsoft. This will likely be his final position with the company.
"While Ray will be onboard for a while, I'd like to thank him today for his contributions to Microsoft, both as a leader and as a long-time Microsoft ISV. As an early ISV, Ray contributed significantly to the early success of Windows," Ballmer said today. "Since being at Microsoft, both through inspiration and impact he's been instrumental in our transition toward a software world now centered on services. He's always been a 'maker' and a partner, and we look forward to our continuing collaboration as his future unfolds. Ray has played a critical role in helping us to assume the leadership position in the cloud, and positioned us well for future success."
Ozzie is best known as the creator of Lotus Notes.