Roku's Streaming Media Player can now be licensed, built on other hardware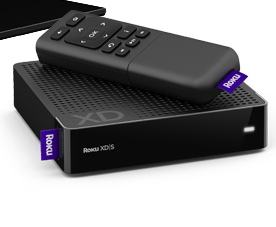 For as popular as Roku's streaming set top boxes are, they have had practically zero presence in physical retail stores. That is, until a few weeks ago.
Early in October, reports emerged of Roku set top boxes with Netgear branding being seen in Fry's, Best Buy, and Radio Shack electronics stores. Though Netgear confirmed the product's existence, it wasn't until yesterday that the company <!external href="http://www.netgear.com/about/press-releases/2010/20101026.aspx">officially announced the new product.
Today, Roku announced how this co-branded set top box came to be, It's the product of their first licensing deal for the Roku Streaming Media Player platform. Both the Roku hardware and software can now be licensed to OEMs such as Netgear, and the ability to license out the platform means Roku could find its way into cable boxes, TVs, or other home media devices.
Not long after launching <!article id="1211298653">its first $99 "Netflix streamer" back in 2008, Roku Founder and CEO Anthony Wood launched the Roku SDK, and <!article id="1222364984">it became an open platform. This free SDK has allowed Roku to offer content from more than 85 public channels, and let users develop their own private channels for the box that they can share among Roku enthusiasts.
"Roku has built an open platform that has been enthusiastically adopted by content providers, many choosing Roku as the first product to launch their service into the living room," Wood said today. "With today's announcement we are broadening our reach and giving many more consumers access to our product and all the great content it contains, whether they shop on-line or in retail stores."