Hotmail becomes 'Web-based Outlook,' sends email from other POP services

Today, Windows Live Hotmail users will begin to be able to send email from other existing email addresses while using Hotmail.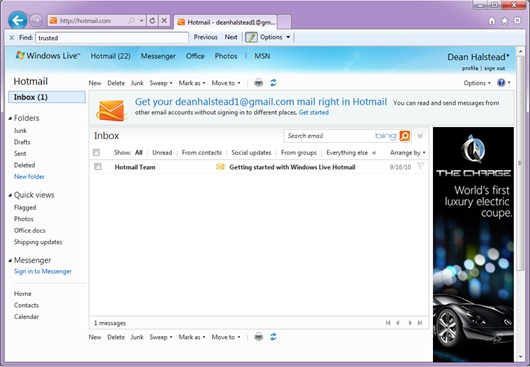 In the Hotmail Options menu under the heading "Sending/Receiving email from other accounts," users can add their other webmail addresses, and then use hotmail to send and receive messages.
"Implementing this was fairly straightforward given the architecture of Hotmail, our POP aggregation support, and the 'Send As' feature that lets you send mail from any validated email address. We just needed to tweak the way we store and look up email addresses, build the first-run experience, and we had it," Hotmail engineering team leader Dick Craddock said today.
This feature will not be immediately available to all Hotmail users, and could take a few days to reach everyone.