Windows Phone 7 to get Internet Explorer 9, Kinect integration

Following its Nokia partnership announcement at Mobile World Congress, Microsoft on Monday made half a dozen significant announcements about new features and capabilities that will be coming to the Windows Phone platform this year.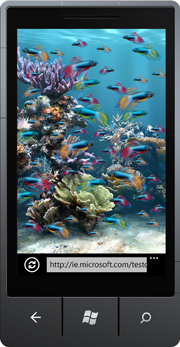 Microsoft CEO Ballmer announced that the first major update to Windows Phone 7 will be rolled out to consumers in March, and it will add copy and paste functionality. However, little else was said about the update, and we've asked Microsoft today for a bit more information about it. In all likelihood, it will pale in comparison to the updates Ballmer announced will be coming later this year.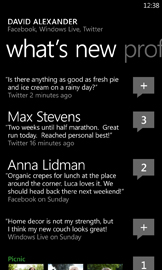 At different points throughout 2011, CDMA network operators will begin carrying Windows Phones, Twitter will be integrated into the People Hub, Cloud-based Office document sharing and storage with Windows Live Skydrive will be added, multitasking and background application functionality will be covered at MIX in April and launched in the second half of 2011, and Internet Explorer 9 will be brought to Windows Phone 7 with support for all the HTML5 technologies the desktop version supports.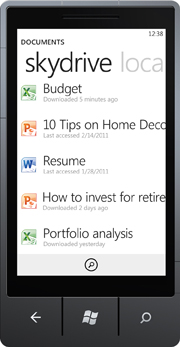 Microsoft even ventured further into the future and showed off Windows Phone 7 integration with Xbox Kinect, and talked a little bit about its targets for 2012 with Nokia Windows Phones.
"We're in the race -- it's not a sprint but we are certainly gaining momentum and we're in it for the long run," said Achim Berg, corporate vice president in Microsoft's Mobile Communications Business and Marketing Group. "We know we have tough competition, and this is a completely new product. Our design is different, our platform is different, our customer experience is different, and our long-term strategy for earning widespread adoption is different."