5 password managers for storing, protecting and syncing your personal information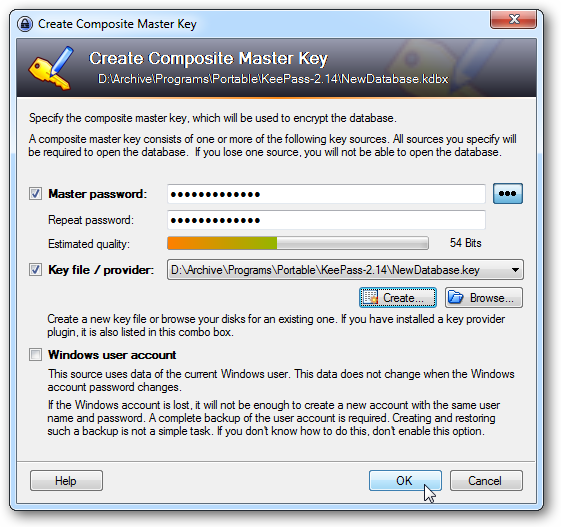 How safe are you online? These days the biggest prize for any hacker or thief is access to your online accounts -- financial or otherwise, and with many people choosing to protect all their online details with a single, easily crackable password, there's never been a better time to practice safe browsing.
The problem with staying safe is that ideally you should use complicated, unique passwords for every single account you have. That's brilliant in theory, but in practice it's almost impossible to remember that "fjdSkjAh43q2" is the password for your online bank while "rh13um93ba" protects your Paypal account. The answer lies in utilizing a password manager like one of the five we've plucked out from a lineup for this quick-fire comparison.
A decent password manager basically acts as an intermediary for all your online transactions. Use it to record all of your online details, which are subsequently protected by a master password, and it'll automatically fill in any login boxes for you, speeding up the logon process, too. The end result is that you can protect all your online accounts with separate passwords so if one is hacked the others remain closed off.
Better still, all good password managers, including every single application featured here, can generate random passwords for you, ensuring your accounts are protected to their maximum with a password you couldn't possibly make up, never mind remember.
Password managers can, depending on the application, also be used to securely store other information, too: contact details for filling in forms, or even your credit card details. Of course, with all of this sensitive information being kept in one place, you'll want to know that this data, along with the master password, is encrypted for greater security.
Other considerations include convenience: are you happy for your data to be stored in the cloud so you can access it anywhere, or would you prefer it was all kept on a secure file on your hard drive, with the downside being you can't easily sync it with other computers? And what platforms do you need to access your passwords on? Many password managers now include smartphone support, so your logon details are accessible from whatever device you use.
With all this in mind, we've taken five password managers and put them through their paces to see what they offer. The results are close, meaning different tools will suit different needs. This is what we discovered.
Efficient Password Manager
At the bottom end of the market is Efficient Password Manager. This completely free tool only works in Windows, but comes in both desktop and portable versions. Your information is stored securely on your chosen drive by way of encryption, all protected by a master password. The major downside is that it doesn't provide any form of browser integration, making the process of getting your account information from your computer on to the web a fiddly one.
KeePass

This open-source freebie has the edge on Efficient Password Manager -- again there's no direct integration with your browser, but you can drag and drop logon details into web forms, or create keyboard shortcuts to automatically enter those details into the currently open website for convenience sake. There are even a number of unofficial builds for various flavors of smartphone; KeePassX was developed for Mac and Linux users.
Roboform
Roboform comes in both free and paid-for flavors, with the free version limited in how much information can be stored within it. As with KeePass, a range of online and offline data can be stored using the program, which is kept encrypted on your hard drive.
<!image id=5987 center>
You can also create a Roboform Everywhere account, which gives you access through supported web browsers (Chrome, Internet Explorer or Firefox). Traditionally a Windows-only tool, the Chrome and Firefox plugins come in Lite versions for Mac and Linux, while Mac users can also try out a new native Safari tool that's currently in beta.
A one-off license for the desktop version costs $30, while the Everywhere service costs $10 for the first year, and $20 per year thereafter, but allows you to sync across all supported devices: Windows, Linux and Mac desktops, plus a wide range of mobile devices, including most popular smartphones.
1Password
Mac users will find 1Password one of the best tools available for their platform. Not only does it boast similar functionality to Roboform, but it offers a number of additional tools: securely store product keys and file-based activation licenses for example, or use the Accounts vault for storing stuff you don't access through your browser, like email or FTP account details.
1Password has recently introduced a Windows version, but this is quite cut down in relation to the Mac product, and frankly is less value. Licenses aren't subscription-based -- pay $40 for the Mac license, $30 for the Windows one or $60 for a single user license covering both platforms. There are also versions for Android and iOS (including the iPhone and iPad).
<!image id=5988 center>
If you use multiple computers and devices, keeping them in sync using 1Password is a little tricky; there's a guide to using Dropbox as an intermediary, which will enable you to synchronise your 1Password database across multiple devices, including Windows, Mac and your iPhone.
LastPass
This is the choice for those who can't afford to pay for a secure password manager, and who don't mind storing all their sensitive information securely online on LastPass's servers. LastPass is cross-platform and installs as a series of browser add-ons, with most popular browsers supported, ensuring everything is kept perfectly in sync.
It's of most use when browsing the web, with support for forms, login information and credit cards. A Secure Note option allows you to store all kinds of information, with a number of templates covering most bases, including software licenses.
Although it's perfectly free to use on desktops and laptops, if you want to extend LastPass to a mobile device -- most smartphones are supported -- then you'll need to upgrade to a Premium Subscription. At $12 a year, it won't break the bank, and includes some interesting extras including the ability to press a spare USB thumb drive into service as a secondary form of authentication for even greater security.
Conclusion
There's not a lot to separate most of the tools in this roundup. Ultimately you end up splitting hairs and making a choice based on your personal needs. We'd suggest KeePass as a good choice for PC users on a tight budget (pick the portable version if you have more than one PC), while 1Password offers the best experience for Mac users, albeit at quite a cost.
Ultimately, though, for value and convenience, particularly when it comes to protecting online data, you can't beat LastPass. It's cross-platform, so staying up to date wherever you are isn't an issue. Your data is stored securely online, which might be a problem for the ultra-cautious, but for most people looking for fuss-free password management, it's a great choice.