Google Instant Preview comes to Android 2.2 and iOS 4+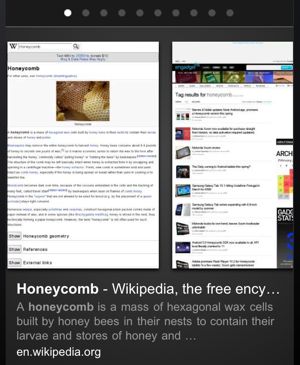 Last year, Google unveiled <!article id="1289318376">Instant Preview a feature which lets users view a full-page preview of search results without actually navigating away from Google's results page. Today, Google has made this feature available on mobile devices running Android 2.2+ and iOS 4.0+.
Instant Preview pops up a thumbnail view of search results on the main Google results page. It works quite well in full-sized desktop browser situations, but would not work on screens between 3.5" and 4" in size.
So in the mobile version of Instant Preview, pressing the magnifying glass icon associated with the feature pops up an "album view" style of preview window where you can scroll through search results item by item. It's not exactly as quick and convenient as the desktop version of the feature, but limited screen real estate calls for different measures.
The feature is available across devices in 38 languages starting today.