Will ARM or x86 win the mobile processor wars?

Two questions for you: Which is the more powerful architecture, ARM or x86? Which one is the lower power architecture? If you answered ARM to either question, you'd be wrong. You'd also be wrong if you said x86.
Lost in the latest war of words between the two camps is that neither architecture is inherently better for smartphones or supercomputers or anything in between. True, most ARM processors have been designed primarily for low-power duty inside wireless handsets. And, yes, most available x86 processors are better suited for higher-performance applications.
But these are the result of implementation decisions, not architectural advantages. Both x86 and ARM can be micro-architected to address any point on the power-performance spectrum. Increasingly, in fact, this is becoming the case.
Since Intel unveiled the first Atom processor three years ago, the company has been squeezing its small-core x86 family into ever-smaller power envelopes. With its third generation, codenamed Medfield, the company says it now has an x86 processor that will fit comfortably inside a smartphone. Execs aren't yet disclosing much about Medfield, which is now sampling. But word is that the performance-and-power combination is turning heads at some smartphone OEMs.
AMD also has a smaller-core x86 design effort, codenamed Bobcat. The first-generation variants are now hitting the market, and one of them -- Ontario is its handle -- offers an impressive visual experience in the same power envelope as the Atom processors now inside netbooks.
nVidia -- the company that Intel is paying to settle litigation and, oh by the way, stay the hell out of the x86 processor business -- announced at Consumer Electronics Show 2011 that its Project Denver will be taking ARM into the big-core world of personal computers, servers and workstations, all x86 strongholds.
Whether nVidia can succeed, and how long it will take to be successful, remains to be seen. Certainly, it is no small task to drive an architecture down a new path. Meantime, though, the company is gaining attention in the tablet market with its Tegra series of processors. Tegra pairs small-core ARM processors with its home-grown graphics technology.
The server and workstation markets weren't always dominated by x86 processors, by the way. In the late '80s and early '90s, x86 was considered too low-brow an architecture for those markets, which were dominated by RISC processors. Turns out it wasn't the architecture that was unworthy, only the x86 implementations of the day. Intel spent much of the '90s remedying that, and today, only a couple of RISC architectures remain in those markets, and their combined share is minuscule.
The precedent is illustrative for two reasons: first, it is possible to point any processor architecture into virtually any market; and second, it is difficult to pull off.
Indeed, the task is far larger than adding features to the architecture to compete with the incumbent. There's also a new world of software to support, and suites of development tools to, well, develop. And because your expertise is wrapped up in another ecosystem, you don't know what you don't know until you jump in and get your hands dirty.
So when it comes right down to it, there really are no markets in which processor architectures can't compete. But it takes a serious commitment to get them there. With that, then, may the best chip win. Because that's really what a processor war is all about, isn't it? Processors, and not architectures.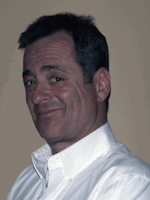 Mike Feibus is principal analyst at TechKnowledge Strategies, a Scottsdale, Ariz., market research firm focusing on client technologies. You can reach him at mike at techknowledge-group dot com.