Aura gives Aero a little Windows 8 flair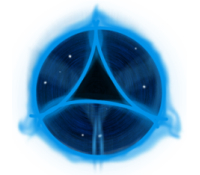 It was recently revealed that one of Windows 8's new features will be the ability of Windows Aero to automatically adapt the color of Aero Glass to match the desktop background, so, for example, if you set a background that's predominantly red, Windows Aero will adjust its color so your semi-transparent windows blend in with the new backdrop.
The good news for Windows 7 and Vista users -- particularly if you're the kind of person whose desktop changes with the weather (or at random intervals) -- is that this feature is available now for free. The tool in question is Aura, which was recently updated for a second beta release.
Aura is downloaded as a zip file, which you subsequently extract to a suitable folder on your hard drive. Double-click the program icon and it'll appear in the Notification area of the Taskbar, indicating it's up and running. Now change the desktop background and you should notice that the semi-transparent windows all automatically adjust to blend in with the new desktop color.
Aura can also be used to change the Windows Aero Glass color to match that of the active window icon (in most cases, the program's own icon, such as that shown on the desktop or Taskbar). To do this, right-click the Aura icon in the Notification area of the Taskbar and choose "Options."
Once enabled, switching between windows should instantly see the color change to match that window's icon. This effect is less noticeable by default, but can be made more obvious by tweaking a setting in the Personalization Control Panel; from Aura's options window choose "Click here to open color settings." Push the Color Intensity slider to the right to increase its vibrancy and the effect will be more noticeable.
Aura Beta 2 is available now for both Windows 7 and Vista users. Vista users will need to install the .NET Framework 3.5 package prior to running Aura.
Get more great applications news like this at Software Crew.