Google opens Map Maker crowdsourced mapping for U.S.

Finally, after three years, Google on Tuesday opened the United States maps in its Google Map Maker project to public editing.
Now, any user can submit or update mapping information in the browser-based Map Maker interface, from buildings and businesses to streets, footpaths, and bike trails.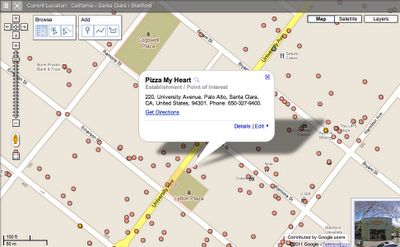 The service launched internationally in more than 50 countries, and was used to obtain high quality maps where data was sparse, such as in the Phillipines or in places where pertinent location information was rapidly changing, like at Cricket World Cup events in India, Sri Lanka, and Bangladesh. Since launching, the service has expanded to more than 180 countries.
Users submit map edits which are then reviewed and posted by Google's own editorial staff. Google says the edits should appear within a few minutes of submission, and edits can be tracked in realtime in Google Earth.
To coincide with the U.S. launch of Map Maker, Google has also rolled out some improvements to the Web interface; by including Street View images directly in Map Maker and including advanced search options.