Dropbox caves on privacy, opens subscriber files to law enforcement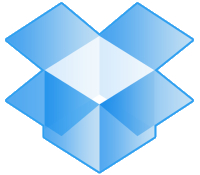 Dropbox has a juicy carrot and one big sick for subscribers. The cloud storage service announced 25 million users and revised terms of service. The new ToS is the stick and one that could beat away some subscribers. Among the updates to its service terms and conditions: alteration when it comes to "Compliance with Laws and Law Enforcement."
While the change won't affect the majority of the people, unless they are suspected of breaking the law, some subscribers may be put off, particularly since Dropbox previously indicated that not even its employees could access subscriber files. According to Dropbox's help docs: "Your files are actually safer while stored in your Dropbox than on your computer in some cases. We use the same secure methods as banks and the military to send and store your data...Nobody can see your private files in Dropbox unless you deliberately invite them or put them in your Public folder."
That's all changed now. "As set forth in our privacy policy, and in compliance with United States law, Dropbox cooperates with United States law enforcement when it receives valid legal process, which may require Dropbox to provide the contents of your private Dropbox," Dropbox's announcement says. Furthermore: "In these cases, Dropbox will remove Dropbox's encryption from the files before providing them to law enforcement."
The change aligns Dropbox's terms and conditions with other online services such as Google Mail, Yahoo or Amazon and is a result of the rapid growth and loyal userbase: Officially launched in 2008, the service had a mere two million users in 2009 and nearly doubled to four million in 2010. In less than 6 months of the current year, Dropbox has catapulted to more than 25 million registered users, who, according to official sources, upload an estimated 200 million files every single day.
Consumer-facing contenders like SugarSync, SpiderOak, PogoPlug, Wuala or Amazon Cloud storage offer up to 20GB of free space with a different portfolio of features and cross-plattform clients. However, the large number of unofficial Dropbox addons, alternatives to traditional forms of file transfer, such as FTP, HTTP-upload and email attachments and the innovation and idea system makes Dropbox unique and outstanding.
But will the new terms drive Dropbox users to other services? If you're a Dropbox customer, we ask you to respond in comments about your reaction to the service's law-enforcement friendly terms.
Get more cloud services news like this at Software Crew.