Son of Kaspersky Lab's founder reported kidnapped in Moscow

Russian media, including the Moscow Times have been posting reports that the son of Yvegny Kaspersky, head of leading international data security firm Kaspersky Lab, has been kidnapped.
At about 4pm EST on Thursday, the Russian government's daily paper Rossiyskaya Gazeta published a report which said local law enforcement had confirmed the kidnapping of 20 year old Ivan Kaspersky.
Unfortunately, no official statements from any concerned party have been made, and reliable information about the kidnapping was scarce as of Thursday evening.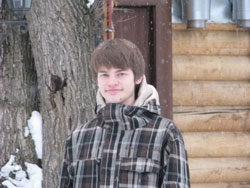 According to a widely circulated but unsourced report in the publication Lifenews.ru, Kaspersky was abducted on the morning of April 19 while on his way to work at InfoWatch, and the kidnappers plotted the college senior's possible routes based on the home address he posted on popular Russian social network VKontakte, and his work's address near the Strogino station of the Moscow Metro.
Reports say the kidnappers have demanded a three million Euro ransom for Kaspersky's return.
Betanews has placed a number of inquiries and awaits further information on the matter.