Sony needs to answer why PlayStation Network is still down, and when it will be back up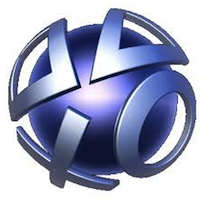 The game-console area on the Endpoint spectrum is a place I rarely visit, but Sony's huge PlayStation Network outage misstep has finally caught my attention. What is this company thinking?
Letting the PlayStation Network go down for five days with no resolution in sight, or even indication when there might be one, is sorely trying the nerves of the 70 million PSN users.
Having built this brilliant following, Sony is leaving them to dangle in the wind, slowly assessing whether or not they want to continue their dependency on a cloud service that may not always be available. Their investment in hardware and games is at risk, not to mention potentially their credit card info. That investment is costlier still when PS3 users can't play games locally because of DRM that can't authenticate to the network.
Given that Sony is trying to weave its hardware, software and cloud service ever more tightly, this debacle is just about the best demonstration of why users should not go down this path. Sony has a legacy in well-integrated hardware and software, and services certainly represent a tempting market: they engender loyalty and create a recurring revenue stream. But to put users through such a huge outage is to test customer devotion to its limits -- and beyond.
Google faces the same devil's bargain with Google Docs. If the only way to access your docs is online, and you're a business, you can't stand even 10 minutes of outage. Such a gap is enough to send you back into Microsoft's arms. Imagine a five-day outage in a 99.99-percent up-time world!
Sony's PSN customers are by definition consumers, and consumers can wait in a way that business users can't. But the loss of service is annoying at best and alienating at worst.
Despite the stickiness of its offering, Sony could lose a number of fans permanently over this, and the company has been less than totally forthcoming with information about the problem. By now, we more or less know PSN was attacked, but how? And by whom?
Other questions arise:
Why is it taking so long?
What has been lost?
What will be done to prevent it in the future?
Sony has much it should be saying, but not much is coming out -- only the bland assurances of a company spokesman. Not very reassuring, that.
And this is at a time when consoles are fighting for their lives, first against PC gaming, and now against other platforms like the iPad. This is no time for Sony to have its gaming network blow up, and if it does explode, no time for the company to hide beneath the radar.
Sony needs to make some clear statements -- and soon -- about what has happened, what it's going to do about what happened, how long the outage will last, and what it's going to do to prevent such a disaster in the future. Otherwise, that 70 million could end up shrinking fast -- right into the welcoming arms of Microsoft, Xbox and Xbox Live.
<!image id=5599 left>Roger Kay is President of Endpoint Technologies Associates, an independent technology market intelligence company. Previously, he was vice president of Client Computing at IDC, covering desktop and notebook PCs. Before that, he ran his own research practice, directed operations for a software developer, ran a technology practice for a consulting company, managed international accounts for a hardware manufacturer and developed new products for a network services firm.